Y-Connect (EV)
Revs Your Heart – Explore the world of Yamaha motorcycles
Enhance Your Motorcycle Life with the Y-Connect App!
More secure, more comfortable, and more enjoyable.
Link your Yamaha to your smartphone with the Y-Connect app and gain greater convenience and comfort as we actively provide additional support for both the ride itself and your prized machine.
Y-Connect also offers new ways to enjoy riding by connecting you with other Yamaha users from around the world!
By pairing Y-Connect with a model's onboard Communication Control Unit (CCU),
the user can view a range of useful information.
*Compatibility with the Y-Connect app varies by model.
---
NEO'S
*Information on this website uses European market model features and specifications.
What You Can Do with Y-Connect
Display Calls and Other Smartphone Notifications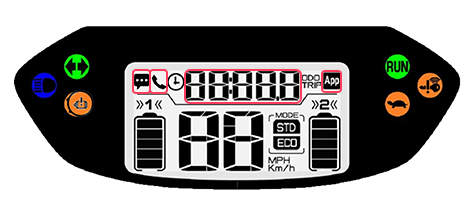 Incoming calls and other smartphone notifications* can be displayed on the vehicle's display.
*Some notifications may not be possible depending on the app used.
Check Various Machine Information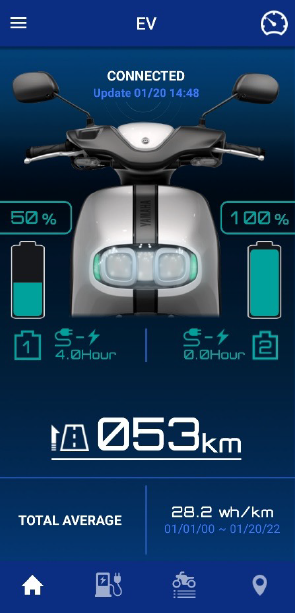 Remaining battery level, estimated traveling range, and other information can be checked on the app's home screen.
Receive Push Notifications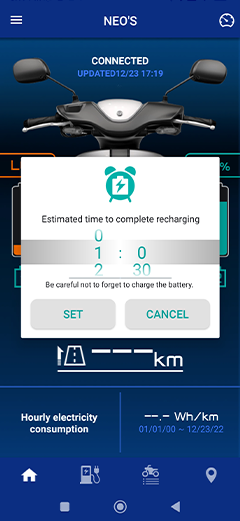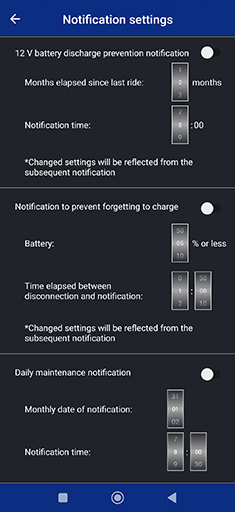 The app can send different push notifications to your smartphone.
Efficiency Data Report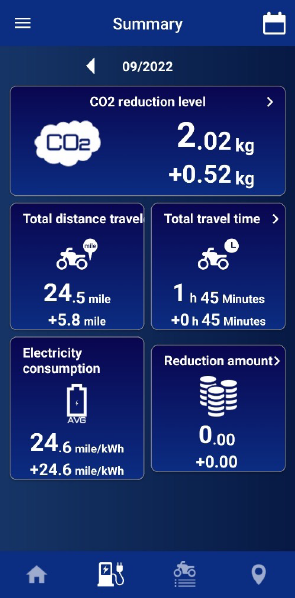 Keep an eye on your average electricity consumption, contributions to the environment, and more.
View Your Last Parking Location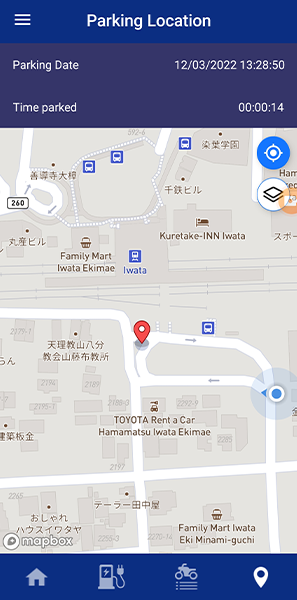 You can check where your last parked your vehicle in that large parking lot, or simply when you cannot remember you left your Yamaha when out visiting a touring destination for the first time.
*If the vehicle is moved while it is not connected to your smartphone, location information will not be updated.
Receive Malfunction Notices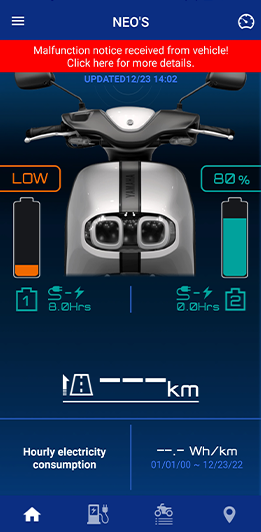 In the event your machine experiences a problem or malfunction, a notification will be displayed on the smartphone screen. In addition, by setting an email address from the Menu screen of the app, a malfunction notice containing the error information will automatically be sent to that email address.
Revs Dashboard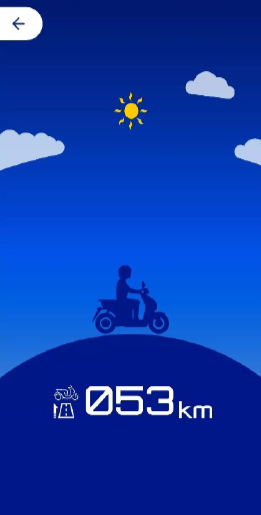 The smartphone screen can be used as a "Revs Dashboard," where various information in addition to what is already shown on the display can be viewed.
Riding Log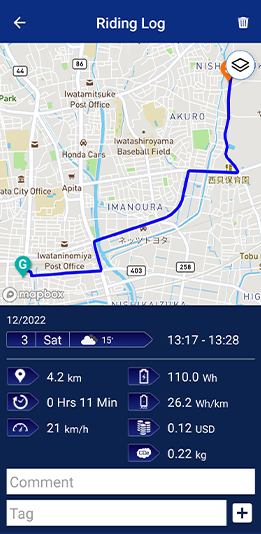 A riding log is automatically generated for each ride, where can check your traveled route and other data.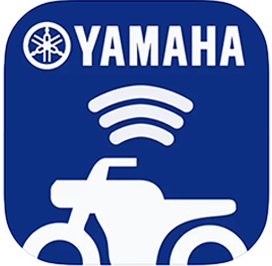 keep in mind:
・ All functions of this app are free to use. However, any data charges associated with downloading and using the app shall be borne by the individual user.
・ Only motorcycles equipped with a Communication Control Unit (CCU) can use Y-Connect.
・ Registering a Yamaha Motor ID user account is required to use the app.
・ To use app features, you must first connect your Yamaha to the app via Bluetooth before riding. Please refer to your model's Owner's Manual.
・ Only errors which generate an error code are detected.
・ If your machine is moved from its last parking location, the app will not track the new location.
・ Because the app uses GPS and Bluetooth, your smartphone battery may drain faster.
・ On some smartphones, this app may be disconnected from the machine due to power-saving settings. For details, please check the user manual of your smartphone or your provider.
・ The fuel consumption display uses a sample of data acquired and may vary depending on usage conditions.
・ The screen design, functions, etc., of the app may be subject to change or be discontinued without prior notice.
■Warning
Always stop your vehicle before using your smartphone.
Never let go of the motorcycle handlebars while riding.
Always pay attention to traffic conditions and give riding your full concentration.