Yamaha Technical Academy (YTA)
Here we introduce initiatives for YTA, our technician training program, which we conduct around the world.
Select

Language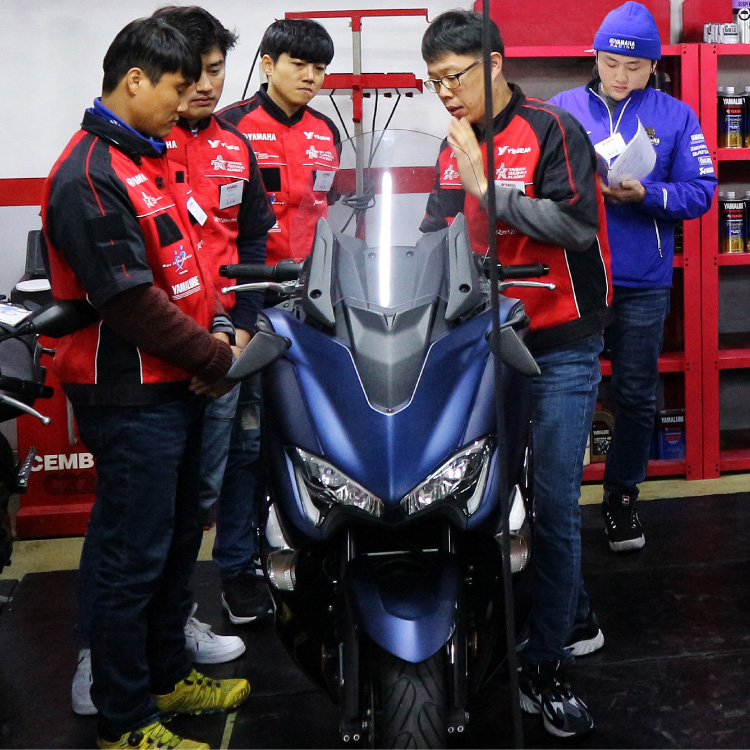 Introducing Yamaha Technical Academy (YTA)

In order to realize "high maintenance skills", "expert product knowledge", and "reliable support" based on the ideal of "One to One Service", Yamaha is conducting the technician training program YTA with a consistent global standard. By introducing a technician certification system, we are working to improve our service skills as well as our customer support capacity.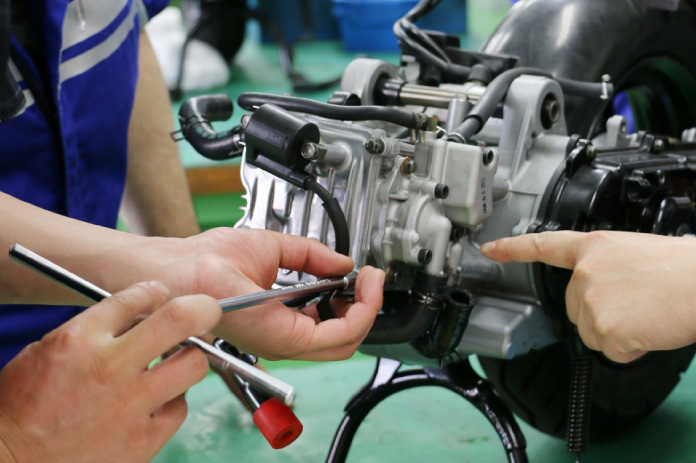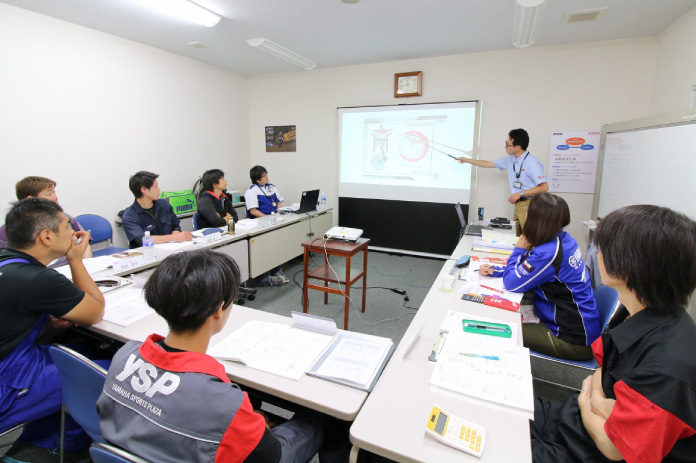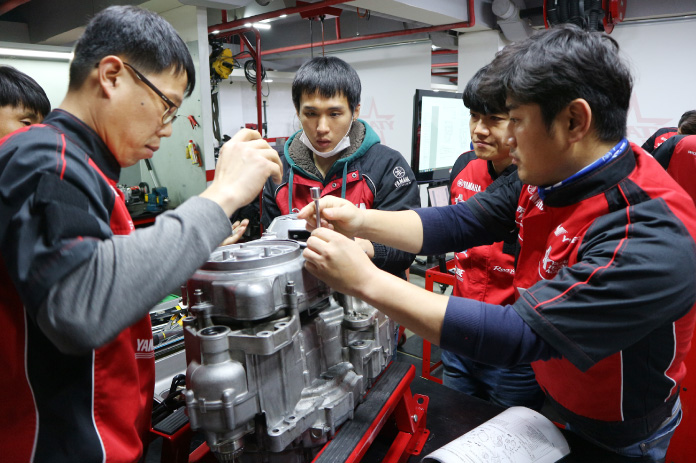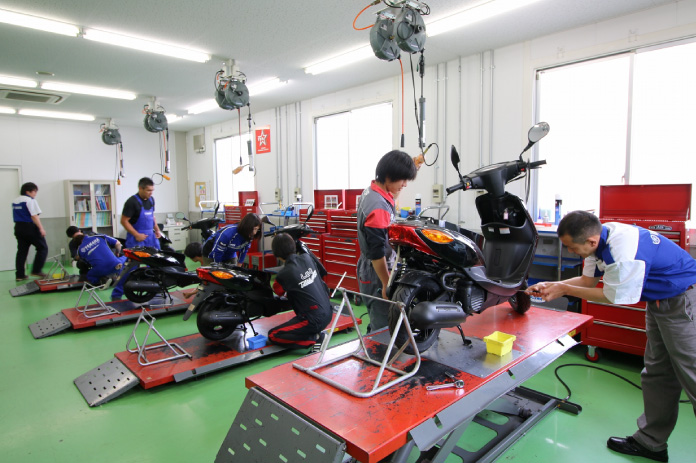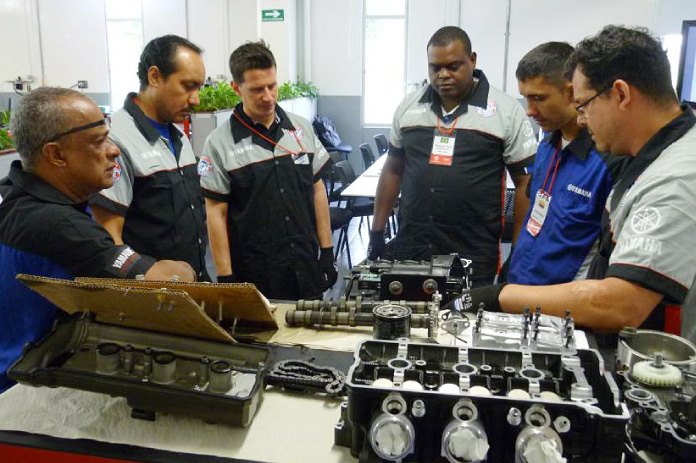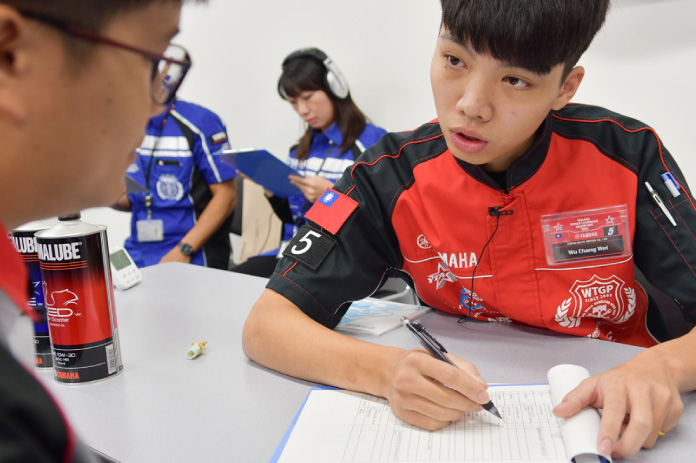 "One to One Service" we aim for with YTA
In order to embody our ideal of One to One Service, Yamaha has focused on training dealership technicians, the staff whom our customers are most familiar with.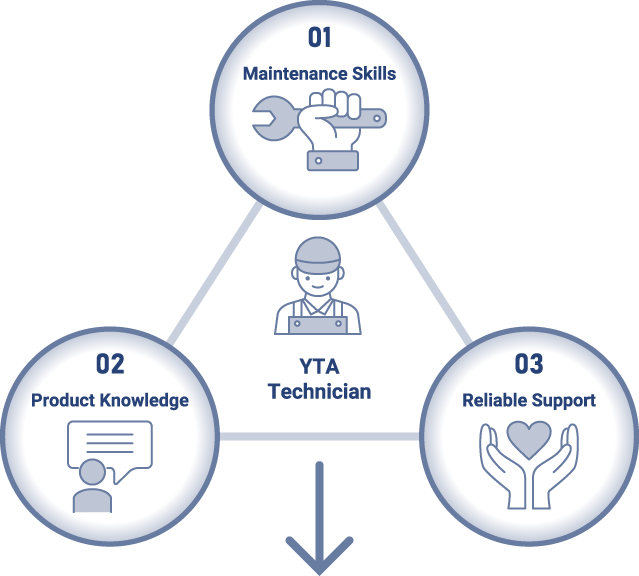 Ensuring Kando* experiences for all customers
Kando* experience
*Kando is a Japanese word for the simultaneous feelings of deep satisfaction and intense excitement that we experience when we encounter something of exceptional value.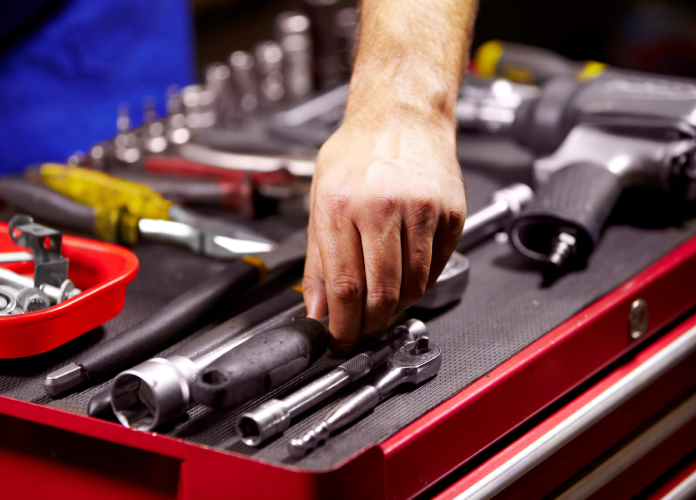 Refined maintenance skills used in the way

that best suits your riding style.

Certified YTA (Yamaha Technical Academy) Technicians working at Yamaha dealerships are skilled professionals, who know Yamaha motorcycles better than anyone else. They provide the right maintenance for your motorcycle, with world class skills refined at YTA and service that meets your needs.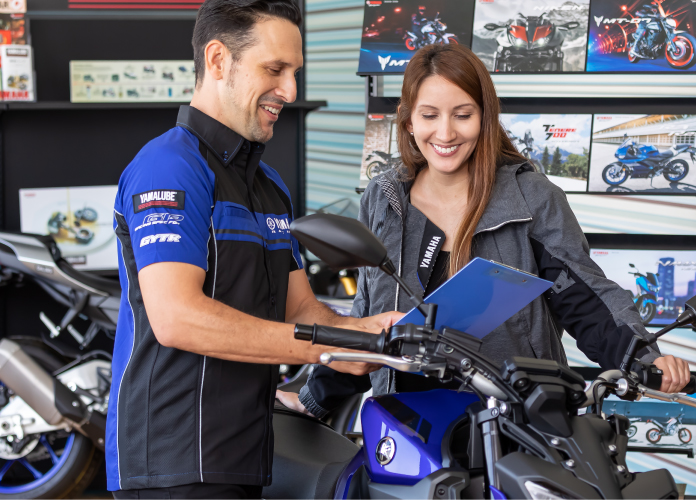 A wealth of knowledge made accessible,

with answers to every question about your motorcycle.

YTA certified technicians are also the most familiar with Yamaha products. Utilizing accurate product knowledge and a wealth of work experience, they offer easy to follow, careful explanations to every question about Yamaha products.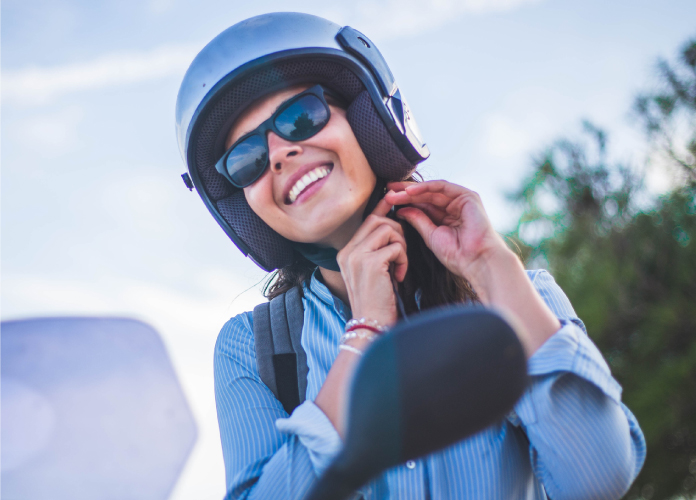 Reliable support for your motorcycle lifestyle,

not only when there is trouble.

Certified YTA Technicians are your concierge, always there to support your motorcycle lifestyle. You can rely on them not only when there is trouble, but also to offer necessary maintenance and early warnings to keep your motorcycle in good condition.
YTA technicians active worldwide
34,600 YTA certified technicians are active all around the world.
They hone their skills every day so that they can provide high quality service to customers anywhere in the world.
34,600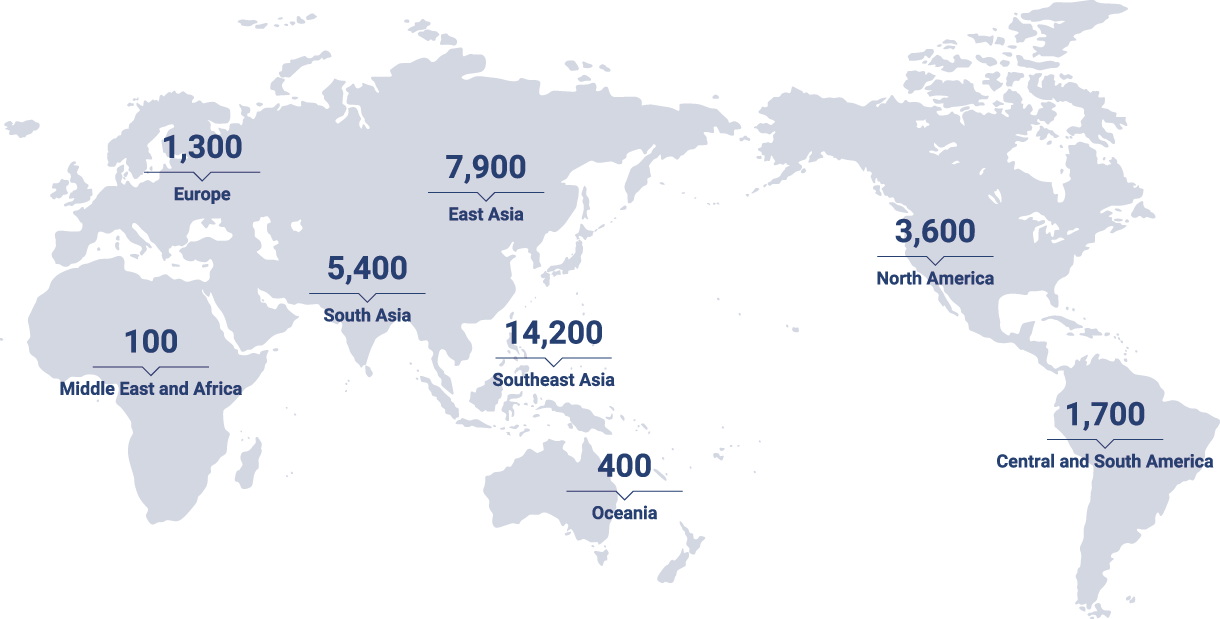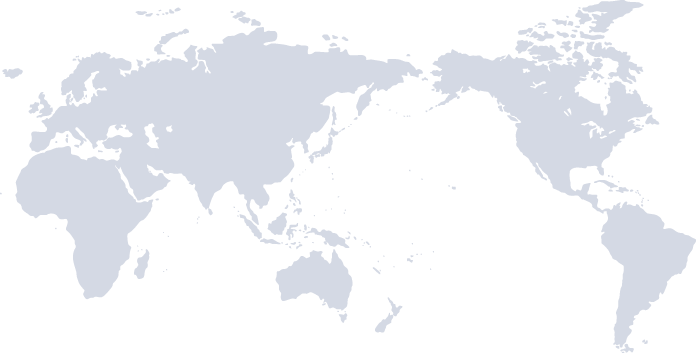 *The number of certified technicians is rounded from summary values in 2017.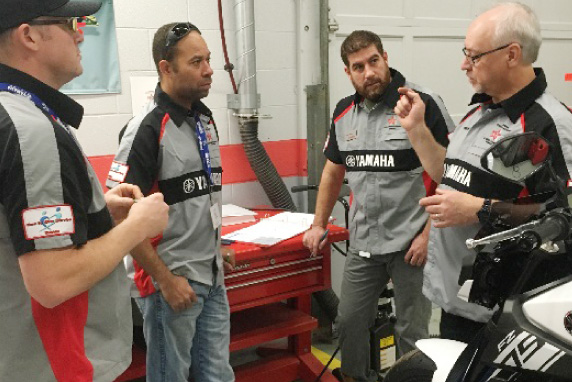 3,600
North America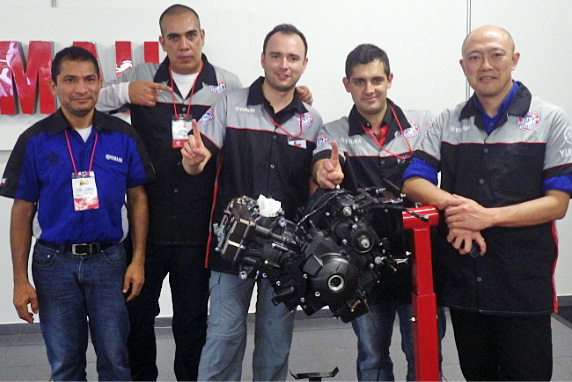 1,700
Central and South America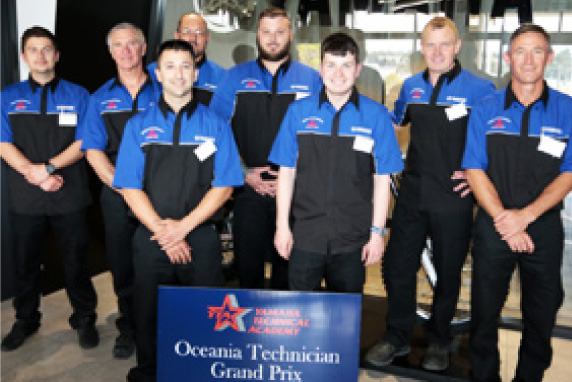 400
Oceania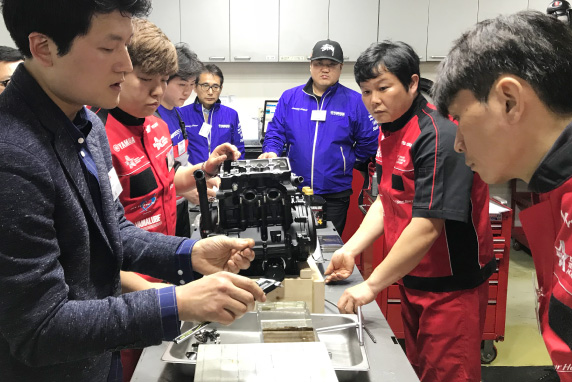 7,900
East Asia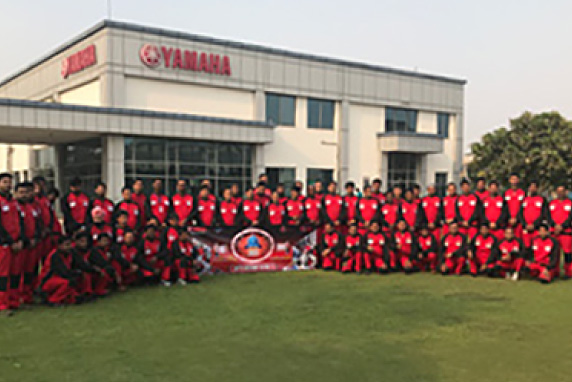 5,400
South Asia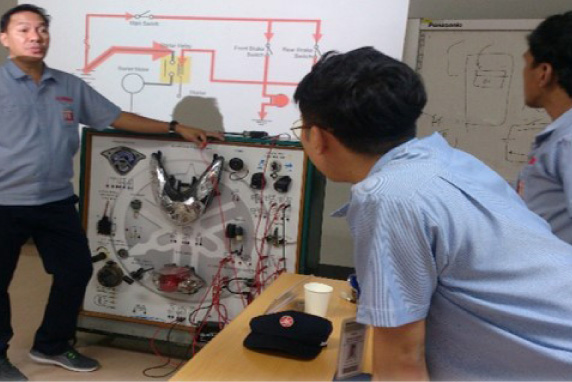 14,200
Southeast Asia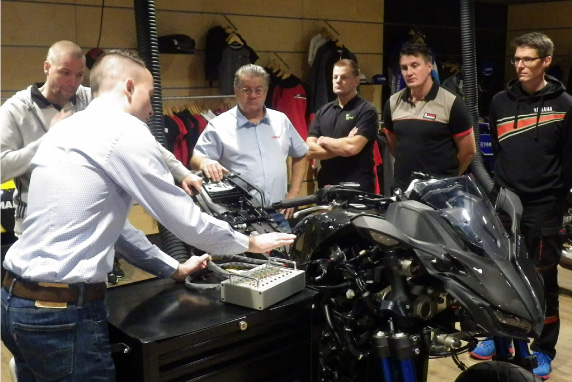 1,300
Europe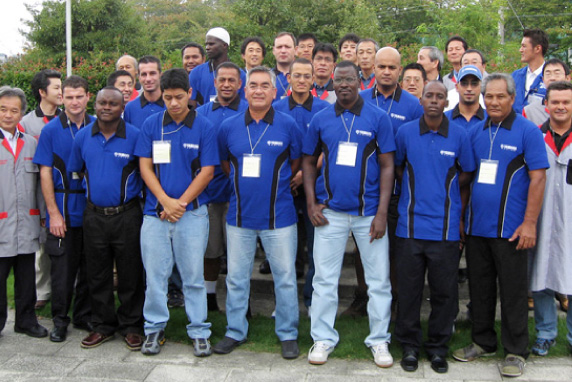 100
Middle East and Africa