Electricity Data Report
Revs Your Heart – Explore the world of Yamaha motorcycles
Electricity Data Report
Check your average electricity consumption, CO2 reduction, and more.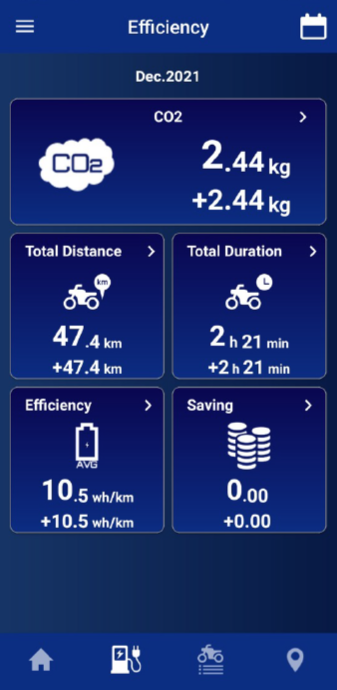 ・You can check daily, monthly, and yearly electricity usage, and CO2 reductions and savings compared to using a gasoline-powered car.

・Only electricity consumed while the vehicle is connected to the Y-Connect app is displayed.

・Electricity consumption data is uploaded to the database each time the Y-Connect app is connected to the motorcycle.

・It may take some time before new data is reflected.