Business foundation
Yamaha's customer-focused corporate initiatives do not stop at product development. We provide a wide range of solutions with the aim of supporting more fulfilling lives.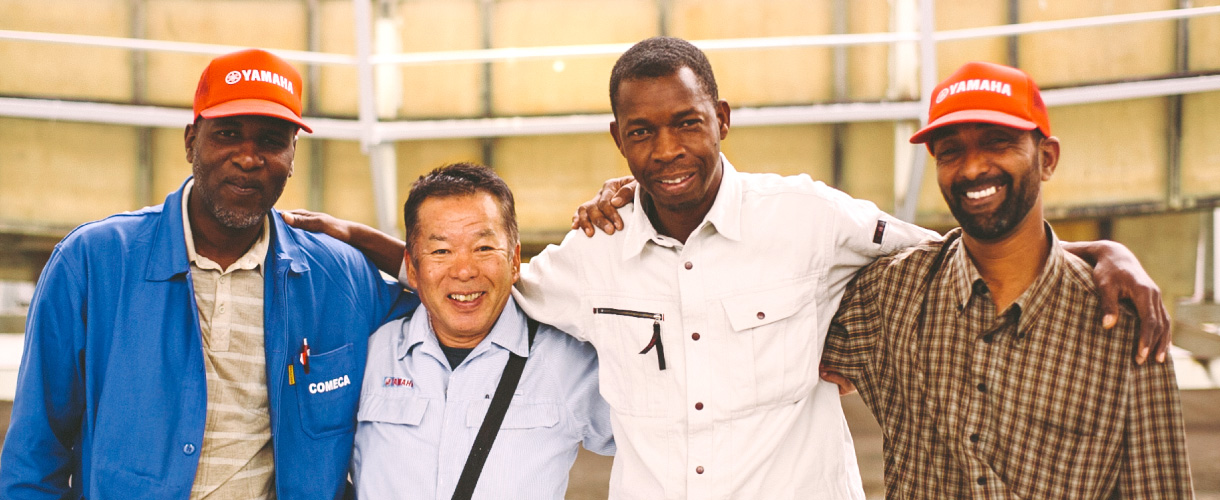 Product development
Our products are used across various fields, such as unpaved roads, rough ground, mountainous areas, oceans, and rivers. Working from our foundation of Area-Based Marketing, we develop and customize products suited to the market. We have continually paid attention to selling products with simple structures and commonality in parts to facilitate the training of private mechanics and ensure the availability of spare parts. For example, the AG series of motorcycles and Enduro series of outboard motors have been strong sellers since their launch in the 1970s until the present day. (As at September 2021)

Related info: Products
Related video: Enduro - Outboard Motors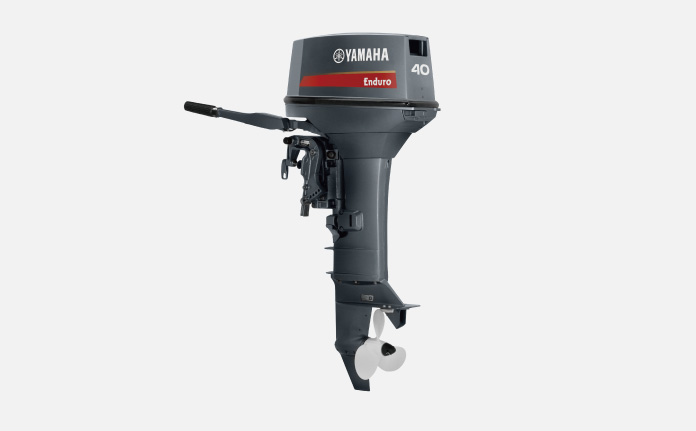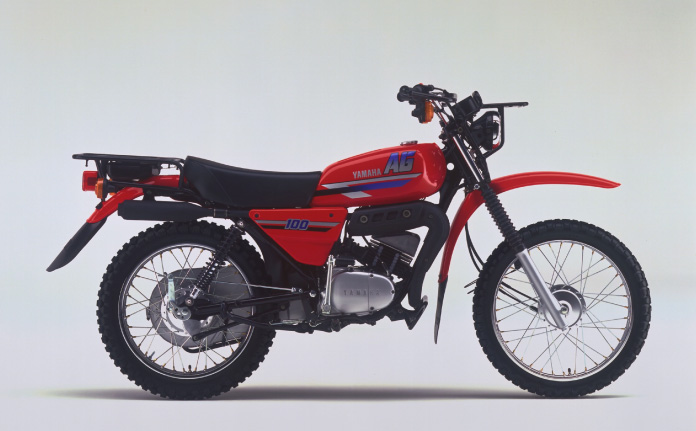 Building networks
We steadfastly believe in the 3S principle - sales, service, and spare parts - so that customers can use our products with confidence for many years. Distributors in each country have built extensive networks with dealers and private mechanics.

Related info: Distributors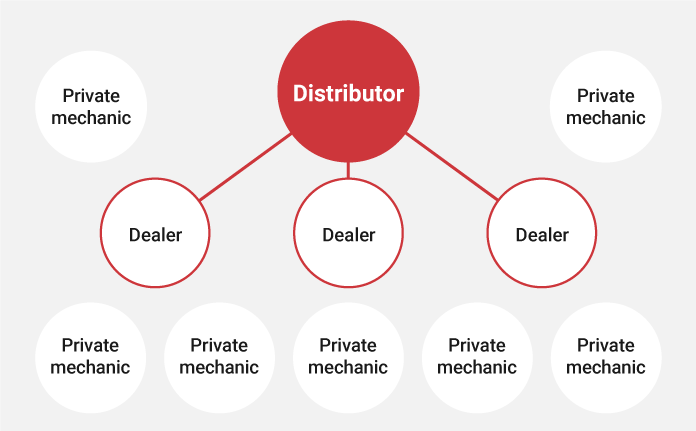 Training mechanics
We send service staff to the frontline, where they implement the Yamaha Technical Academy (YTA) program to train mechanics at distributors and dealers. We regularly conduct intensive training in Japan.
Our network of private mechanics covers an even wider area and we accredit mechanics who meet our standards as Authorized Service Workshops (ASW). We provide a high level of after-sales service. These initiatives create local employment opportunities and help stabilize incomes.

Related video: OMDO YTA PROGRAM (YTA SILVER OM ELECTRICAL)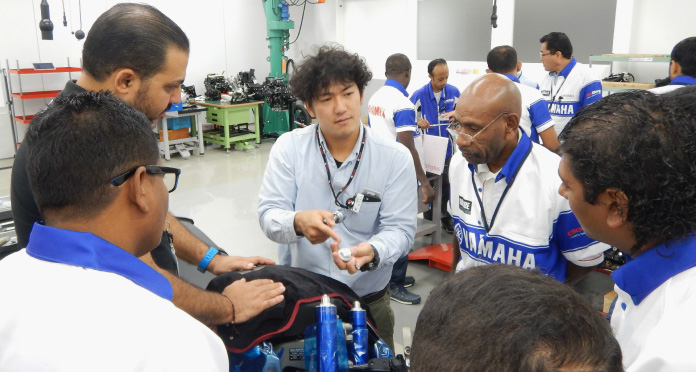 Safety awareness
We hold courses about product use and maintenance so that customers can use our products with confidence for many years.
Yamaha Riding Academy (YRA)
YRA training programs are held for a wide range of customers, from law enforcement officers on police bikes to typical riders. Certified instructors are sent to provide riding and maintenance courses. We also train local instructors so that distributors and dealers can hold their own YRA training programs.

Related video: Moving You - Spreading the word about the "mentality and skills" of safety
Related info: Promoting Safety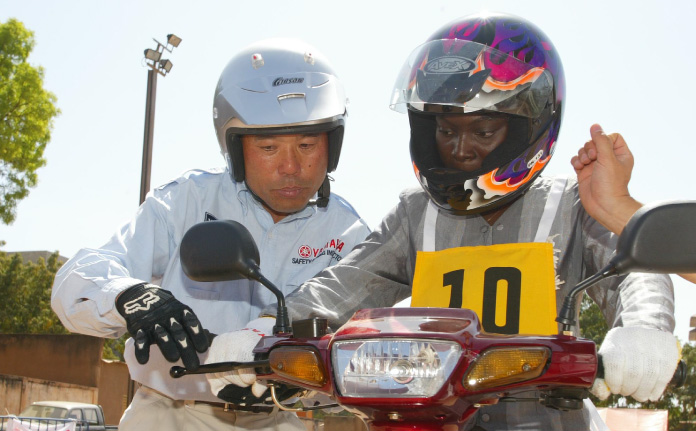 Go Beyond Caravan
In our Go Beyond Caravan initiative, distributors in OMDO countries visit the areas they are in charge of to showcase new products, provide free inspections, and promote the use of Yamaha Genuine parts and oil to customers.

Related video: GO BEYOND CARAVAN - Supporting Local Fishery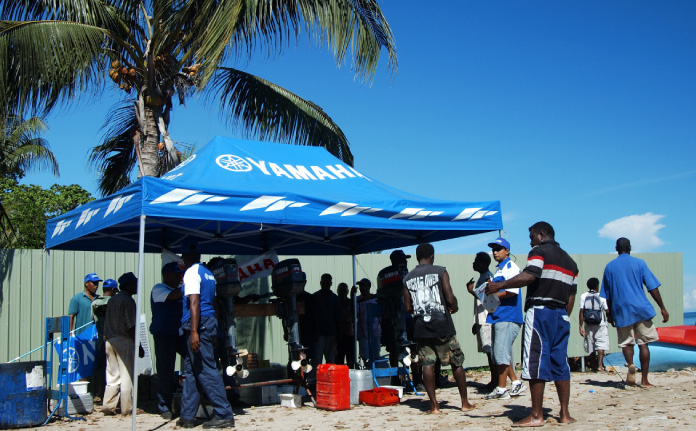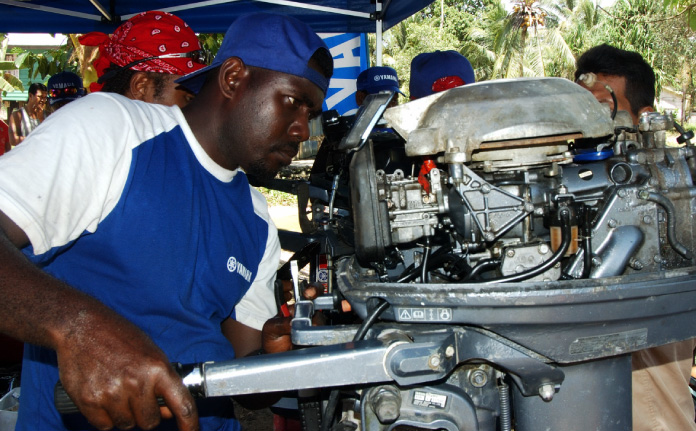 Genuine Yamaha Parts & Oil
Inexpensive non-genuine parts may not only cause product failures, but also impair the safe use of Yamaha products users. Genuine Yamaha Parts meet strict standards in all processes, from design to quality testing and manufacturing, and combine high-reliability with high-durability and high-performance.

The main function of engine oil is to keep the engine from breaking down, but Yamaha does not stay there. Yamaha products run on land, in the water and in the air all over the world. Our genuine YAMALUBE oil is designed as "liquid engine components" to maximize the performance of each product.

We supply Genuine Parts and Oil through Yamaha Distributors around the world.

Related video: Yamalube – A Liquid Engine Component: The Story for marine engines (for commercial boats)
Related info: A Liquid Engine Component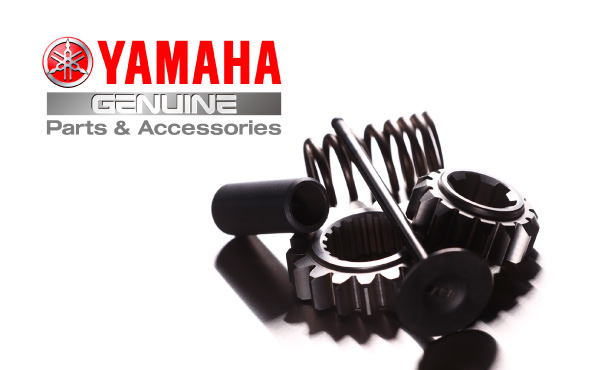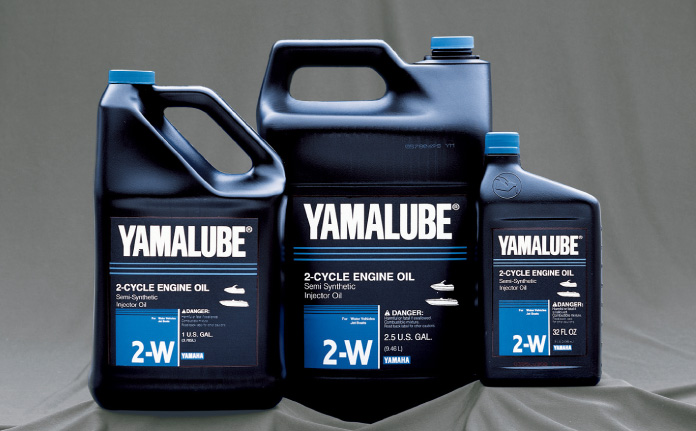 Coordinating with governments, international institutions, and NGOs
In order to address social issues, coordination with the Japanese Government, national governments in OMDO countries, international institutions such as the U.N., and NGOs is essential. This coordination enables us to implement broader and more effective social action programs than if we attempted to conduct them independently.
As a global company operating in over 180 countries and regions, Yamaha Motor is using its products and services to achieve SDGs and conducting CSR activities through promoting its businesses.
In order to promote initiatives which demonstrate (both internally and externally) the commitment to ESG (Environment, Social, Governance) which society demands, in 2017 Yamaha Motor signed the "United Nations Global Compact," which is based on 10 principles, covering human rights, labor, the environment, and anti-corruption.