Features XV250P (Police) - International Cooperation
Features of XV250P
1

Engine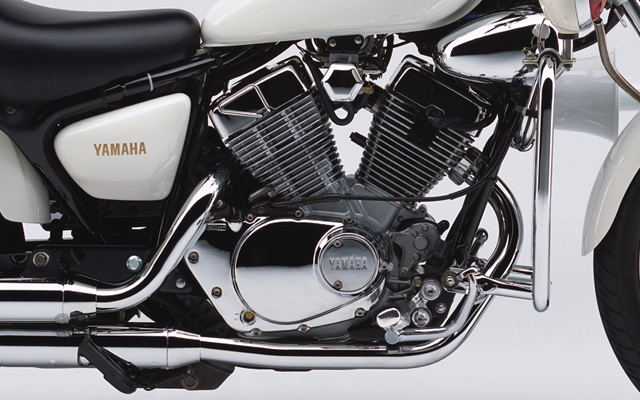 Featuring the distinctive cylinder fins of an air-cooled engine, the 4-stroke OHC 249 cc power plant emanates a touch of classic beauty. The long stroke produces abundant, usable torque in the low-to mid-speed range where most riding is done in routine police duties. The ignition system adopts the latest digital technology and is controlled by a built-in microcomputer that regulates ignition timing in accordance with engine speed. The system ensures optimum ignition performance at every speed range for more comfortable, responsive riding.
2

Brake system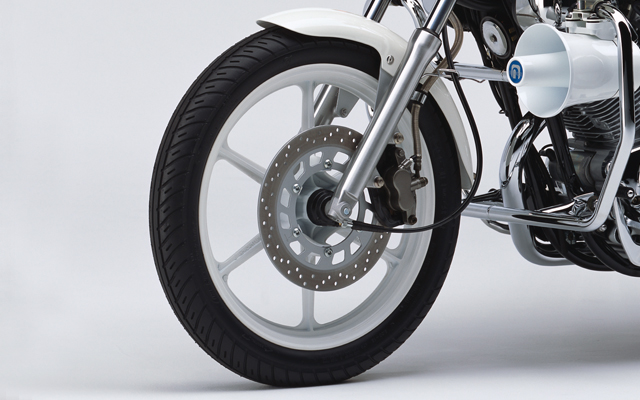 The front end features a cast wheel and a disc brake for outstanding braking power. The rear brake is a highly reliable leading/trailing drum type that gives the rider complete control.
3

Auxiliary battery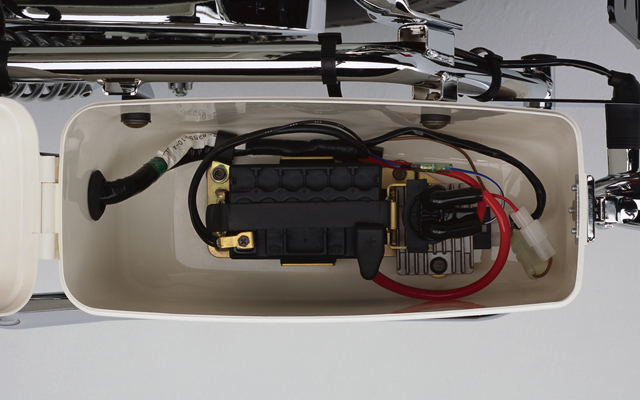 If the main battery should run dead, the maintenance-free sealed type auxiliary battery mounted in the left saddle box provides enough electricity to start the engine right up.
4

Document box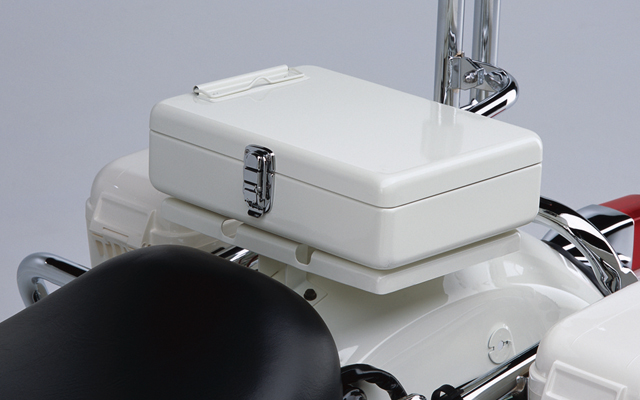 The document box can be removed to create a tandem seat. During official use the document box is a welcome convenience to help you carry out your duties with ease and efficiency.
5

Flashing lights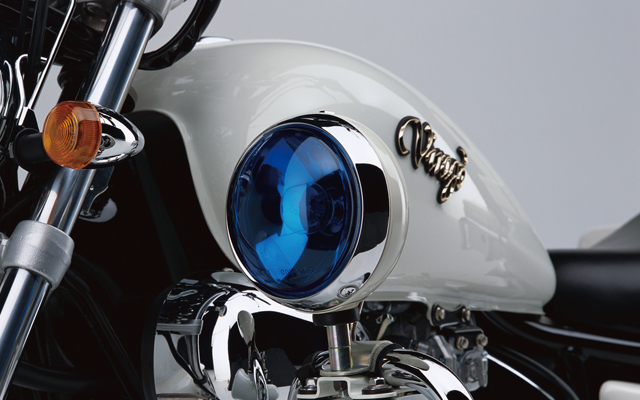 Front flashing blue light (Photo), rear flashing blue light. You can choose either of the red and blue.
6

Other equipment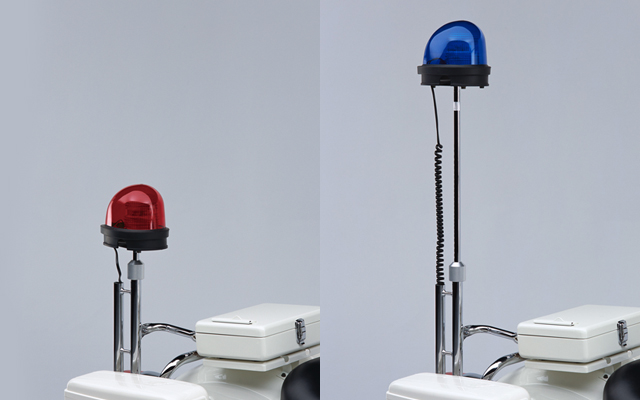 Front flashing light, rear adjustable flashing light (Photo), siren & speaker, side cases, engine guard.
XV250P (Police)
The lineup above shows main products for the use of GOs and NGOs projects, however models offered differ by country or area. Direct inquiries to your country's distributor.
The specifications and coloring the products shown on this website may be changed or the production may be discontinued without notice.