Features XJ900P (Police) - International Cooperation
Features of XJ900P
1

Engine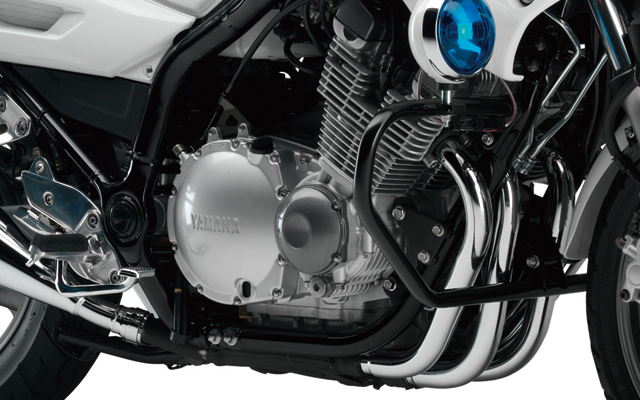 The XJ900P is powered by a highly reliable and easy-to-maintain air-cooled, four-cylinder, four-stroke, DOHC 892 cc engine with a large capacity oil cooler. The adoption of a shaft drive unit ensures easy maintenance and excellent durability.
2

Brake system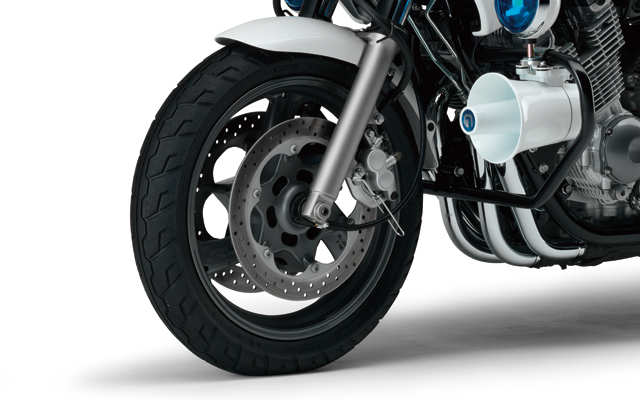 The XJ900P employs three disc brakes, two at the front and one at the rear. The front brake's large dual disc measuring 320 mm in diameter ensures powerful braking force.
3

Wind protection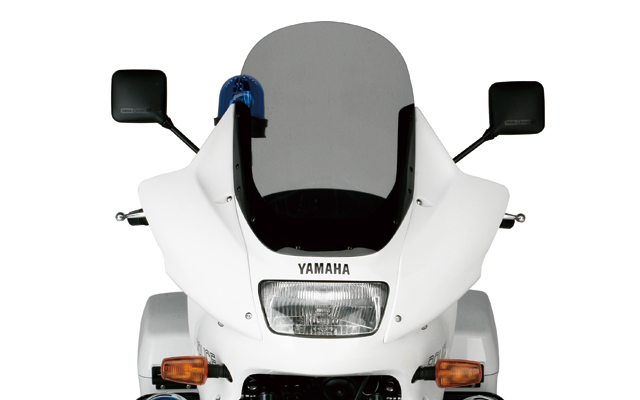 High windshield and large fairing enhance wind and weather protection.
4

Side cases with sleek design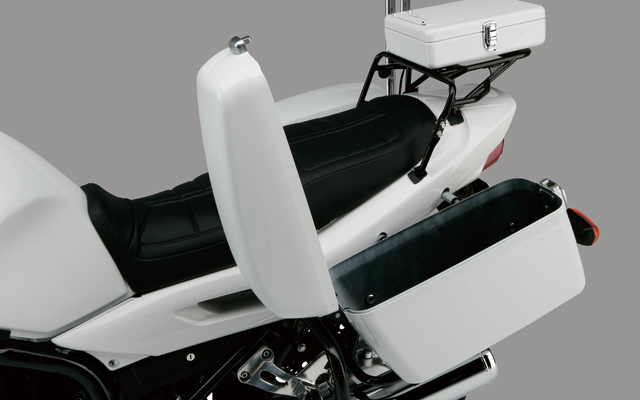 The sleek side cases ensure excellent maneuverability owing to their combined width, which is less than the front bumper. The wide rear flasher stays provide excellent visibility and vibration resistance.
5

Other Equipment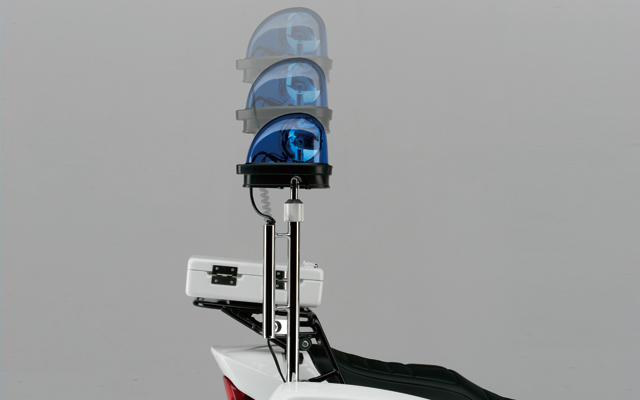 Front flashing light, rear adjustable flashing light (Photo), siren & speaker, document box, engine guard, shaft drive, knuckle cowl, raised handlebars, large 24-liter fuel tank.
XJ900P (Police)
The lineup above shows main products for the use of GOs and NGOs projects, however models offered differ by country or area. Direct inquiries to your country's distributor.
The specifications and coloring the products shown on this website may be changed or the production may be discontinued without notice.