Features MT09TR (Police) - International Cooperation
Features of MT09TRP
1

Multi-function Meter & D-MODE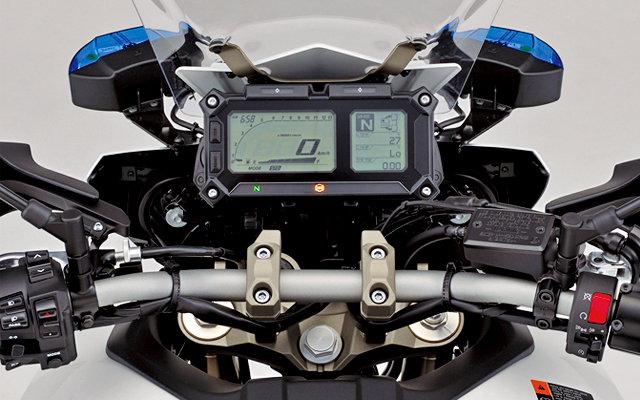 Equipped with the feature-packed multi-dot LCD meters, displaying various information such as driving data. The grip heater setting is also identifiable.
Driving mode switching system for achieving environment-compatible driving. Selectable from "STD-mode" (standard), "A-mode" (sharp and direct response), and "B-mode" (calm and tractable output characteristics).
2

Wind protection & flashing lights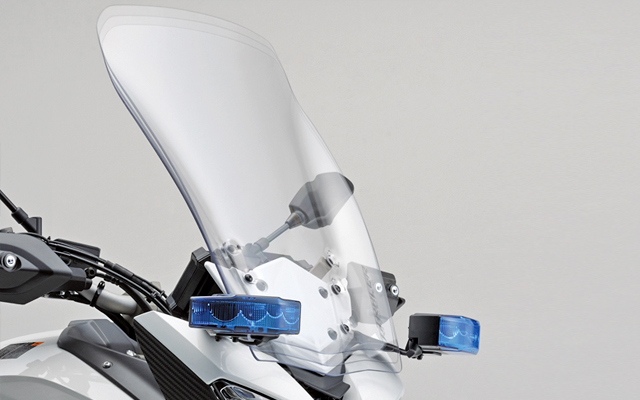 The three-step adjustable high windshield (manually operable) protects the driver against driving wind, together with the knuckle visor.
LED flashing lights
3

Rear box & flashing lights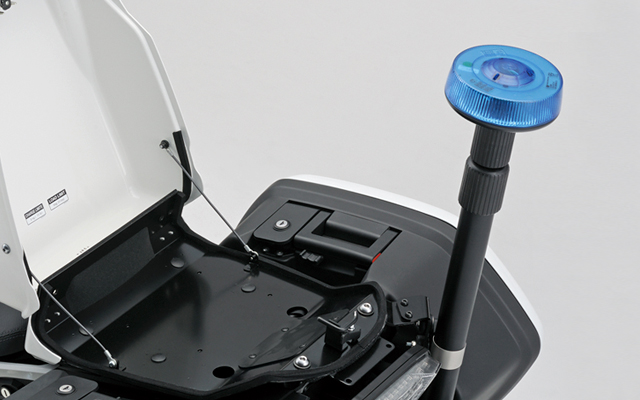 Large rear box. A driving monitor can be fitted into the rear box as an optional extra.
Adjustable LED flashing lights
4

Comfort seat & auxiliary battery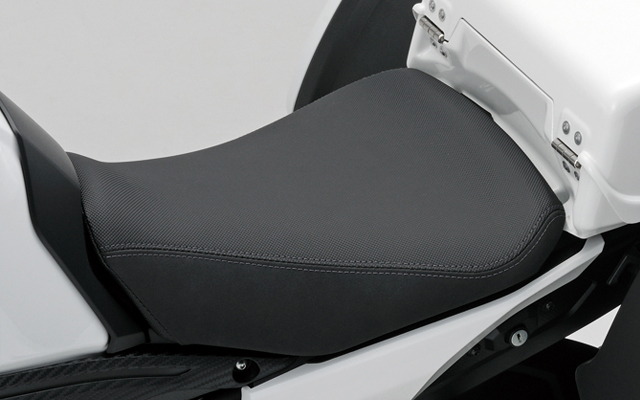 The well-cushioned seat is specially designed to offer an optimal fit suited for long drive, and comes with a two-step height adjustment (15mm).
Auxiliary battery under the rear box.
5

Side cases & fire extinguisher holder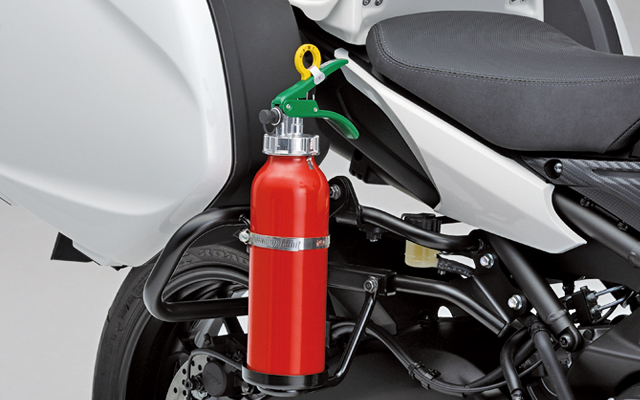 Detachable side cases
The rear bumper (right side only) is fitted with a fire extinguisher holder. * Fire extinguisher is not standard equipment.
6

Other equipment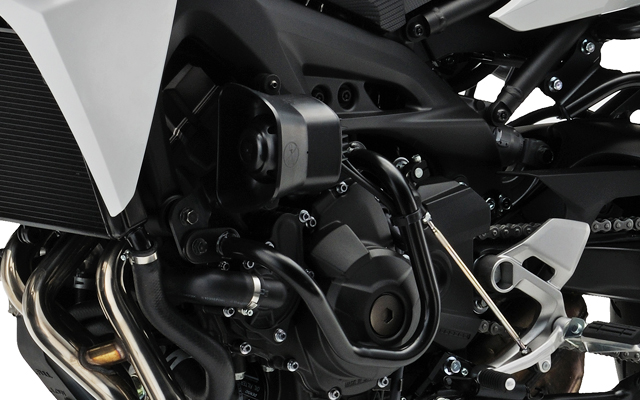 Siren &speaker, engine guard, police handle switch, knuckle visor, adjustable grip heater (with three settings), long rear fender
MT09TR (Police)
The lineup above shows main products for the use of GOs and NGOs projects, however models offered differ by country or area. Direct inquiries to your country's distributor.
The specifications and coloring the products shown on this website may be changed or the production may be discontinued without notice.