Features FJR1300P-A (Police) - International Cooperation
Features of FJR1300P-A
1

Wind protection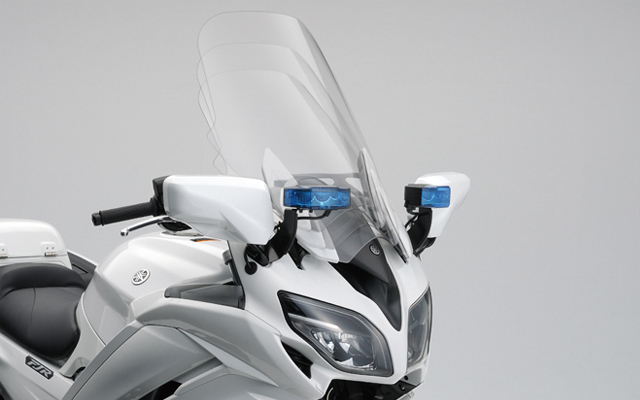 Electrically adjustable windshield with a 135mm vertical range ensures high-speed wind protection. Enhanced protection provided by this high windshield, together with the foot shields, handlebar 20mm higher than civilian model, and a comfortable seat cushion combine to reduce rider fatigue when traveling long distances.
2

Seat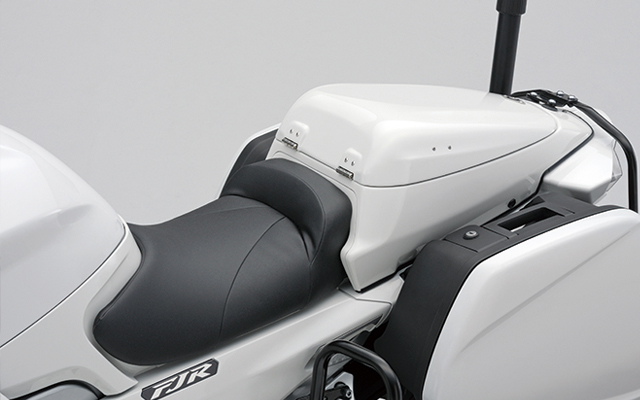 The well-cushioned seat is specially designed to offer an optimal fit, and comes with a two-step height adjustment (20mm).
3

Cruise control mode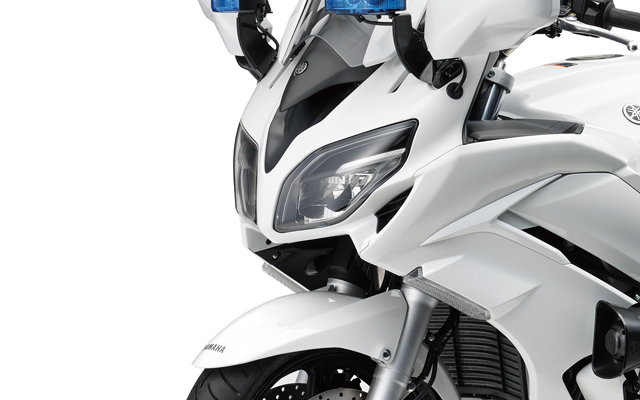 A cruise control mode that operates at speeds as low as 15km/hr reduces driver fatigue when participating in parades and other slow-speed events.
4

Instrument panel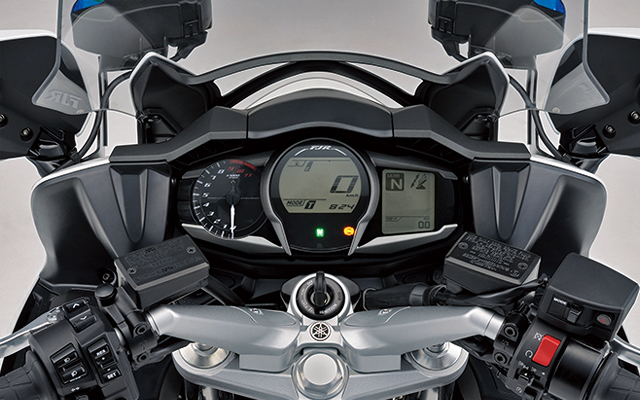 The three-part instrument panel (multi-dot LCD) emulates the styling of a luxury sports car.
5

Glove compartment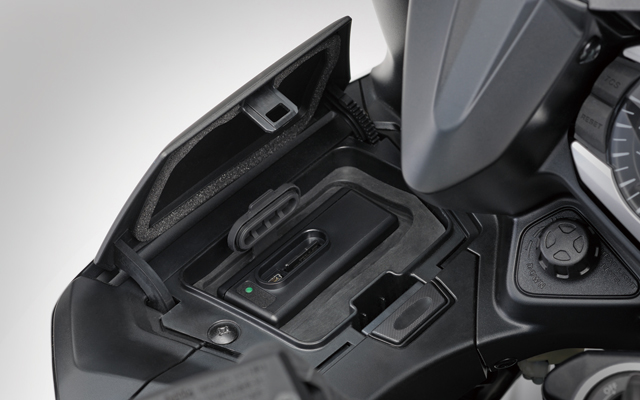 On the left inside of the cowling is a lockable glove compartment that works off the main key for added security. A driving monitor can be fitted here as an optional extra. * Photo shows compartment fitted with a driving monitor.
6

Rear box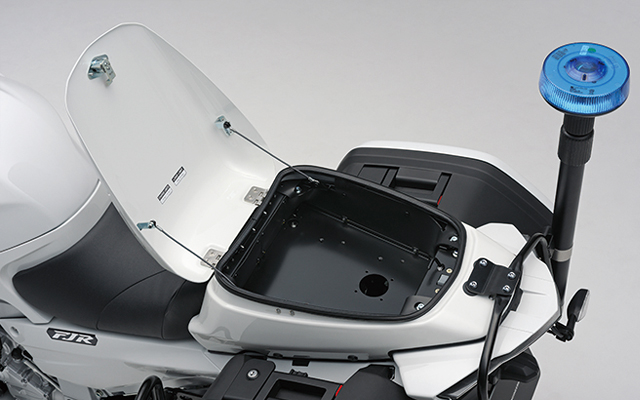 Large rear box for carrying wireless equipment offers excellent serviceability.
7

Rear bumper with a fire extinguisher holder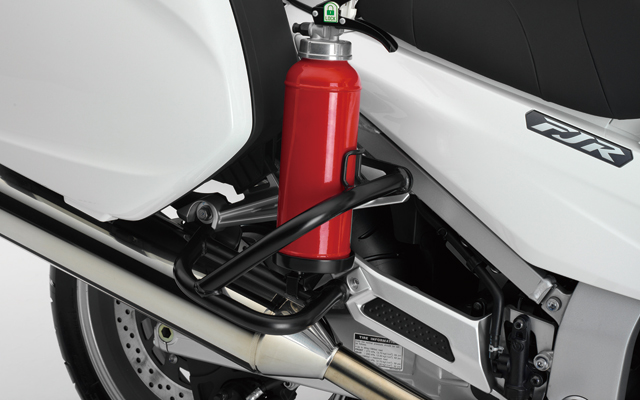 The rear bumper is fitted with a fire extinguisher holder. * Fire extinguisher is not standard equipment.
8

Other equipment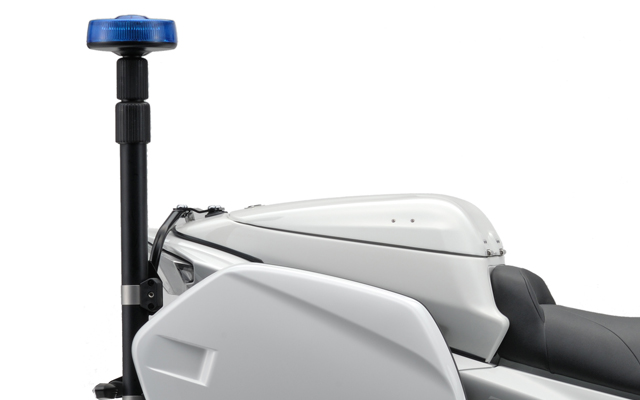 Police handle switch, Front LED flashing light, rear adjustable LED flashing light (Photo), siren & speaker, detachable side case, engine guard, LED headlights, ABS and unified braking system, auxiliary battery, knuckle visor (integrated with rearview mirror), adjustable grip heater with four settings, foot windshield.
FJR1300A
The lineup above shows main products for the use of GOs and NGOs projects, however models offered differ by country or area. Direct inquiries to your country's distributor.
The specifications and coloring the products shown on this website may be changed or the production may be discontinued without notice.