Features AG100/200 - International Cooperation
Features of AG100 and AG200
1

Heavy-duty rear carrier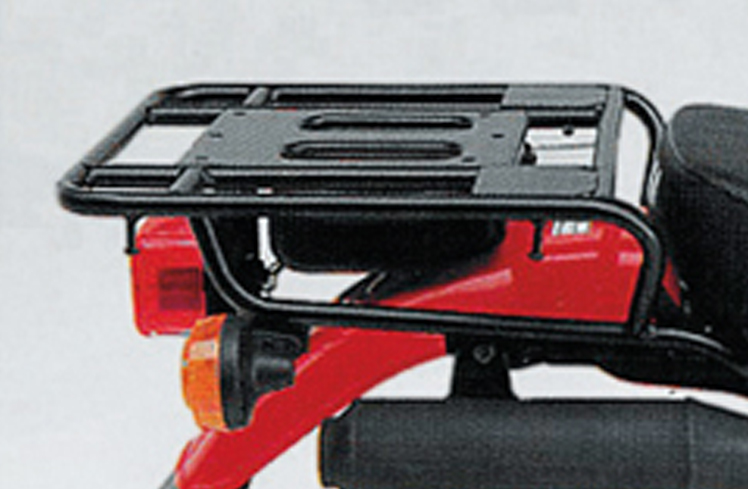 Tough and durable tubular steel carriers help the AG Series do its job.
2

Rear suspensions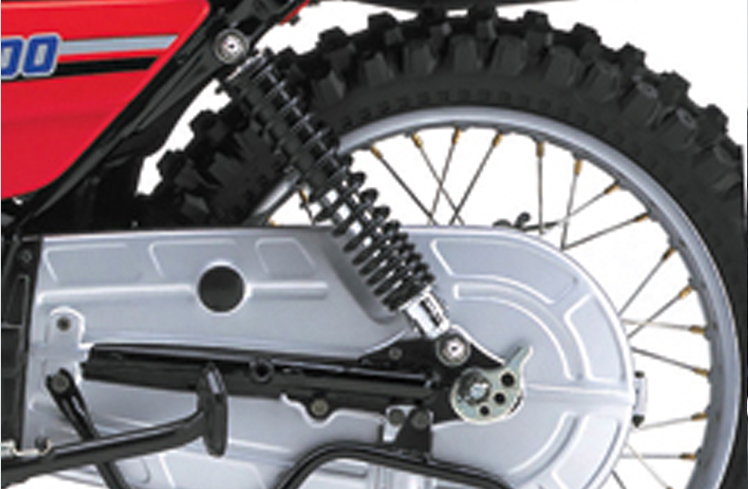 Made for rugged, heavy use and adjustable to five positions to match load and terrain.
3

Clutch lock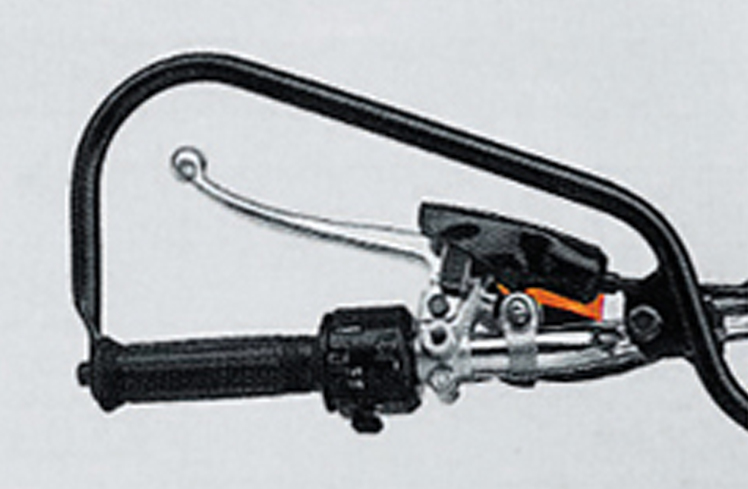 Can keep the clutch disengaged for quick and easy short stops.
4

Brake & clutch lever guards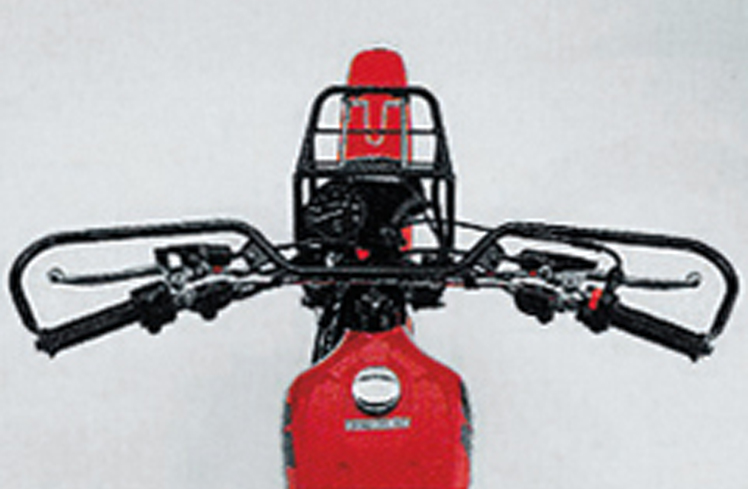 Prevent striking the hands when riding through bush or trees. Heavy tubular construction withstands hard impacts.
5

Sealed brake system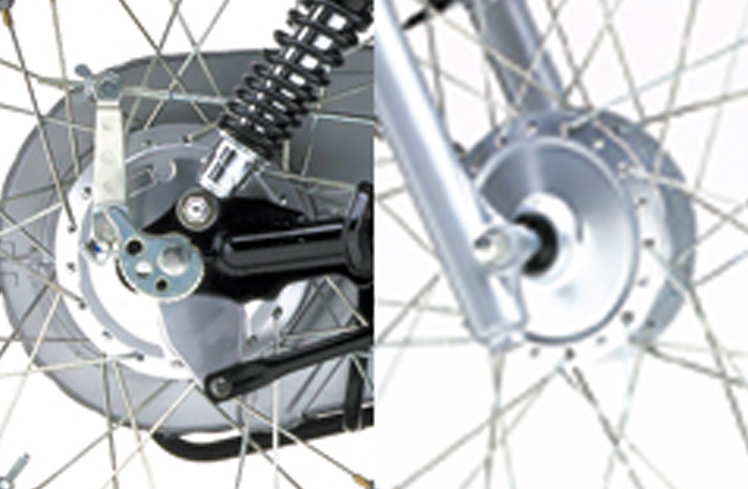 Big drum brakes bring solid stopping power when carrying heavy loads, and both brakes are completely sealed to protect against water and dirt.
6

Standing stability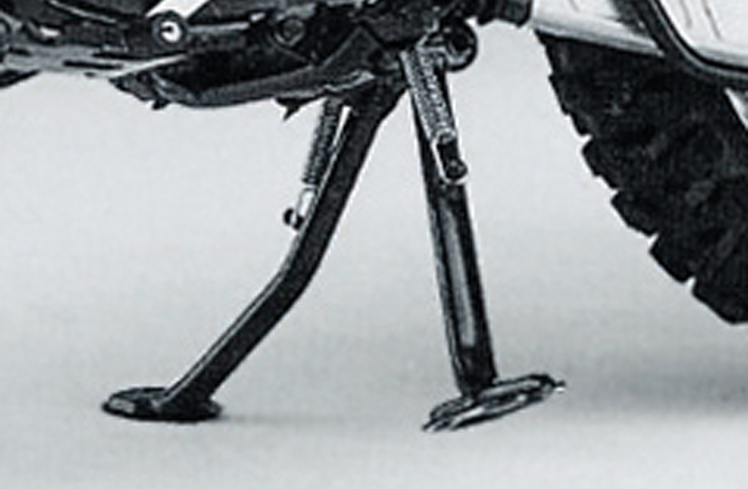 Dual side stands keep the bike standing when parked in soft ground or on slopes. Extra broad bases prevent sinking in mud, sand, etc.
7

Fully-enclosed chain cover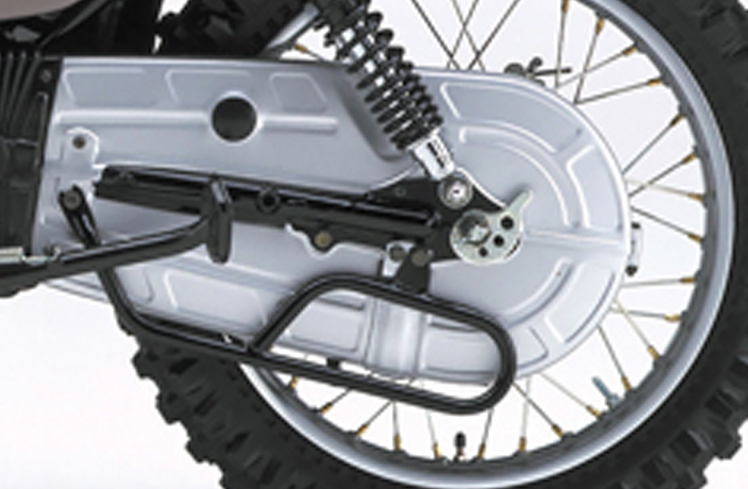 The cover protects the chain from dirt and water while the tubular steel guard protects the chain cover from obstructive and extremely rough ground.
8

Rugged skid plate
A large, strong skid plate protects the frame.
AG100/200
The lineup above shows main products for the use of GOs and NGOs projects, however models offered differ by country or area. Direct inquiries to your country's distributor.
The specifications and coloring the products shown on this website may be changed or the production may be discontinued without notice.