Technician Episode 03
Our customers trust us with their motorcycles and, their lives and passions
Select

Language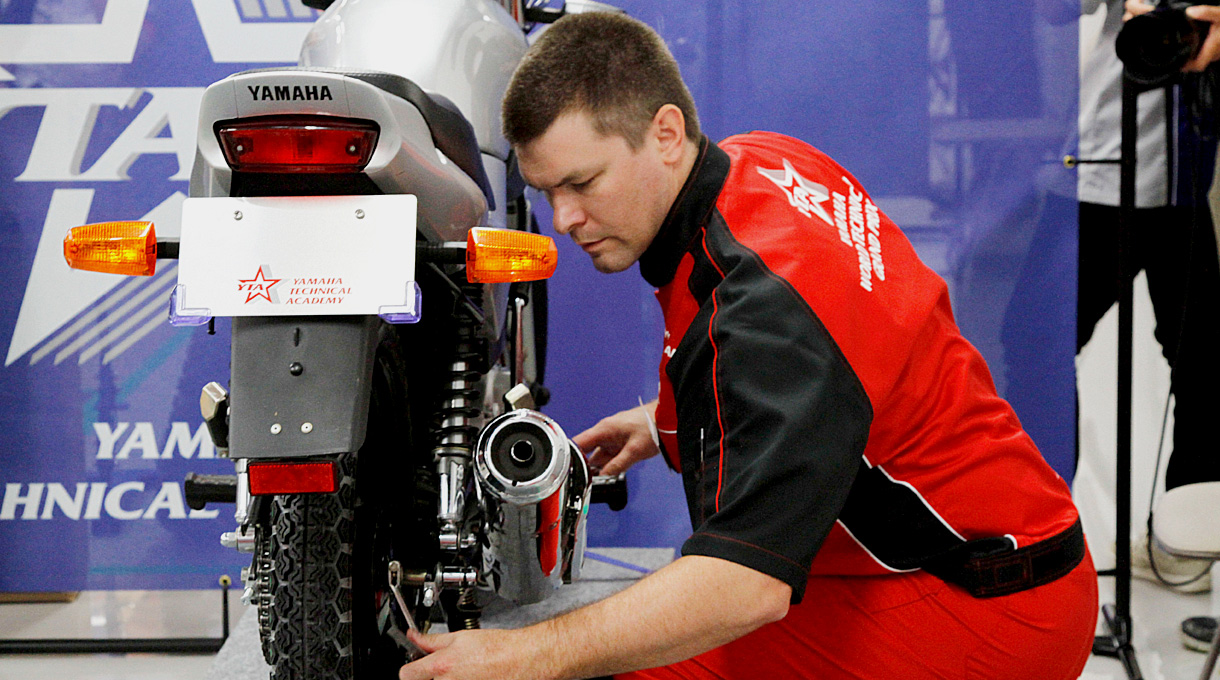 Episode 03
Luke Pakkala
WTGP2016 Sports Model Class, 2nd Place
PROFILE
Hometown: Oakville, Canada
Dealer: Oakville Yamaha
Luke was a young guy who was following his mother on a motorcycle, but he grew up to be a top technician at Yamaha. Something extraordinary was waiting to be discovered in his ordinary everyday work. Luke's love for his family and friends and his ability to find changes in day to day work helped him to grow into the man he is today.
How I got started as a technician
When I was searching for a lifelong career, I received some very good advice from my mother and some friends who work for Yamaha Motor Canada. I was able to take technician training courses and began my career.
It was actually my mom that got me riding motorcycles in the first place. She started riding first, and I mustered up the courage to take the rider training course, then started riding with her.
Now I have been riding motorcycles for just over 15 years. My favorite motorcycle is my 2014 Yamaha Fazer 8, but lately I do like the new MT-10.
My favorite types of motorcycles are sport touring and adventure touring motorcycles.
Sometimes we make an eight hour trip one way to our cottage where we spend the weekend.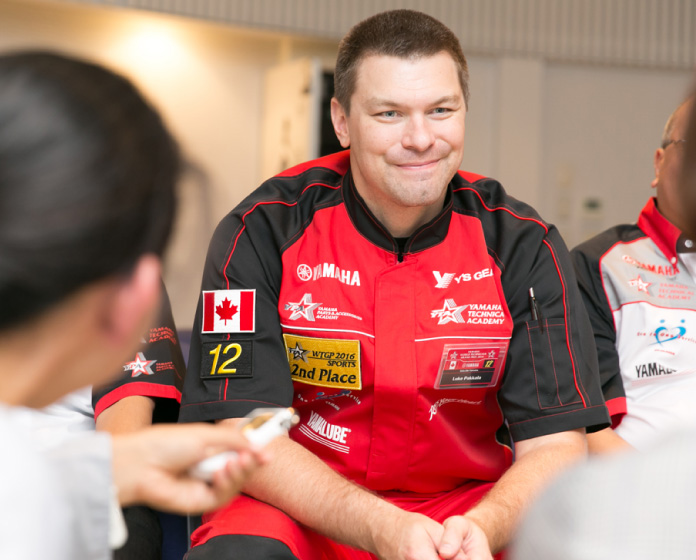 Entering the World Technician Grand Prix (WTGP)
The reason I decided to enter the WTGP was the encouragement I got from the Yamaha Motor Canada service team, my friends in the industry, and my family. I have had many great mentors over the years, and their encouragement enabled me to continuously improve my skills and abilities. Then I decided to enter the WTGP as the representative from Canada.
I think it's a great honor to represent your country regardless of what you're doing. It's incredible that I was able to represent my country doing the job I love.
The competition was stressful, but I enjoyed it a lot. I was so happy that I could meet the expectations of my coworkers and superiors.
I never dreamed it was possible that I would make it to the winner's podium. This experience will stay with me for the rest of my career as a technician, reminding me of my strong core skills.
My favorite repair work
I enjoy running condition checks and diagnoses. There is no better sound than an engine in good condition.
My current job involves dealing with customers throughout each day.
I try to explain our repairs and maintenance carefully and in detail to each customer. Sometimes customers just want an overview, other times they need all of the gritty details. By providing our customers with accurate information that they need, we improve satisfaction with our service.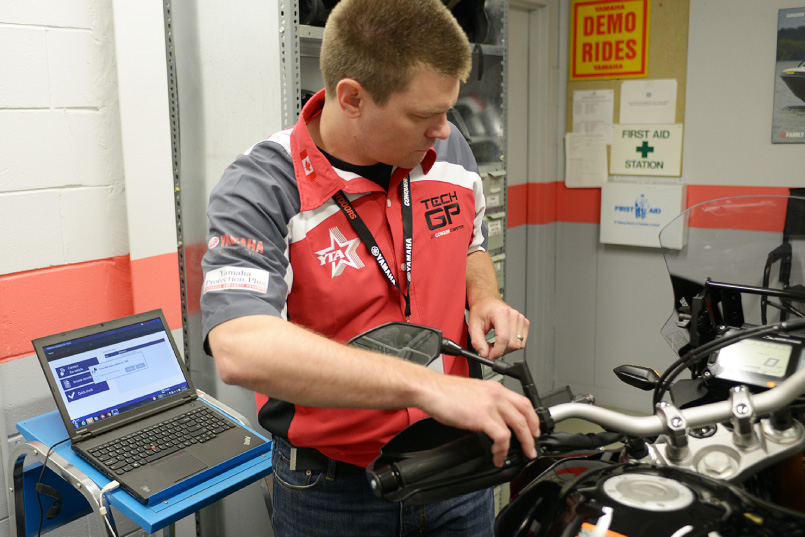 Day to day work I could not do without
There are three mechanics working under me. I assist them in all departments including the sale of apparel and accessories, shop training, and dealer management. I do my best to let apprentices learn through experience. While there is always the temptation to say something or step in and help them, they can't learn every process like that. It's important to have a balance between teaching and allowing the apprentices to learn on their own.
The moment I realized I love my job
Whenever a customer comes back and thanks us for saving their weekend, those memories are the ones that always stay with me. I'm also very satisfied when I succeed at difficult repairs.
Anytime we are able to exceed a customer's expectations. I find great motivation in doing this even on a tight schedule or in difficult circumstances. I love hearing customer's stories about their long bike journeys after they purchase their bike.
The key to maintaining motivation in your job is to look for little changes every day. I find some little change in my job every day.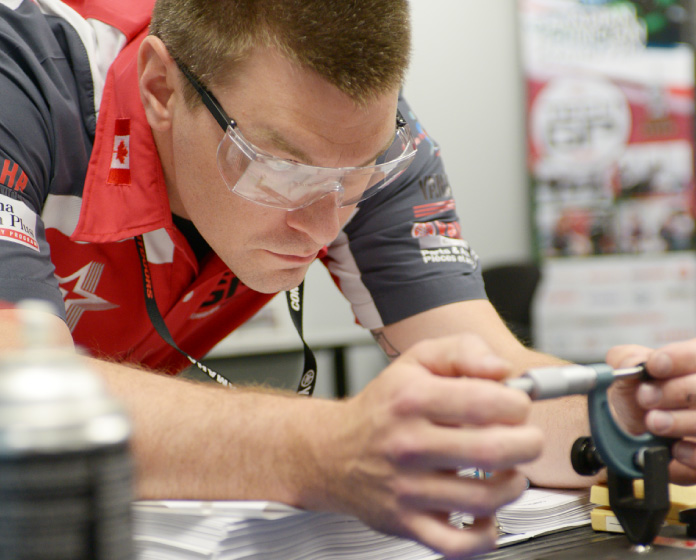 What I always keep in mind
To make sure that our dealership is a place that customers trust and enjoy coming to. I think our customers expect a very high level of service. They trust us with their lives, their motorcycles, and their passions. I think that trust needs to be respected.
My current goal is to improve my teaching and management skills. I would like to expand my focus on teaching habits for engaging new employees and dealership staff. My ultimate goal is not to simply improve their skills, but allow them to expand their horizons in the process.
Message to Yamaha customers
Thank you for trusting Yamaha with your passion.
My favorite point about Yamaha is that they are keen to pick up opinions from all customers who use Yamaha products and incorporate them into the business. It shows a commitment to constant improvement and learning.