Revs Dashboard
Revs Your Heart – Explore the world of Yamaha motorcycles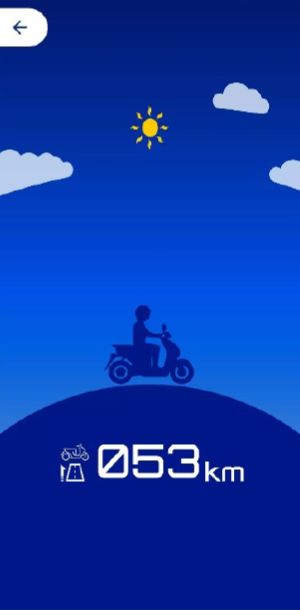 The smartphone screen becomes a Revs Dashboard, where you can view estimated traveling range and animations linked with riding.


Background Animation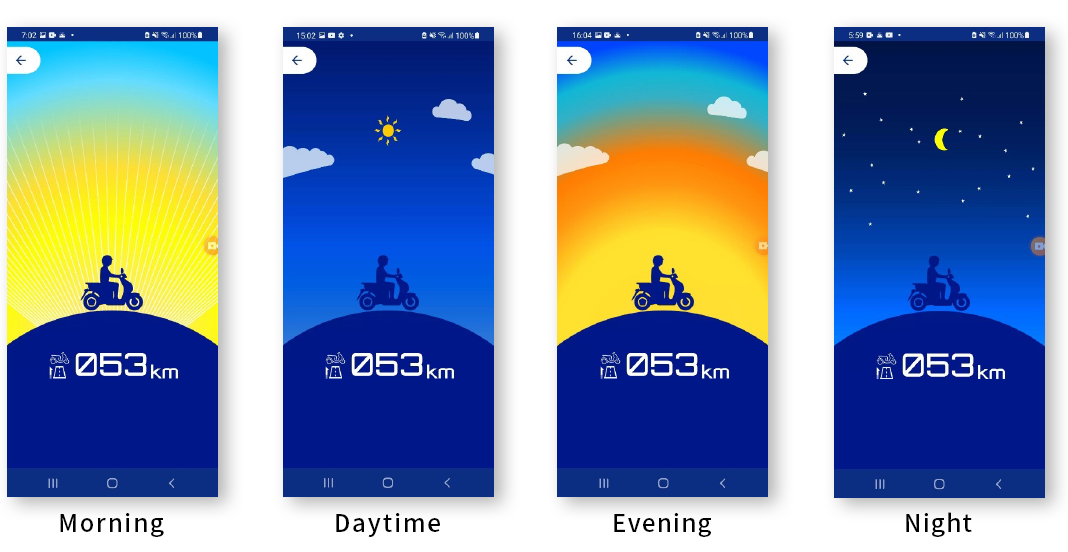 The background changes according to the time zone and current time on the smartphone.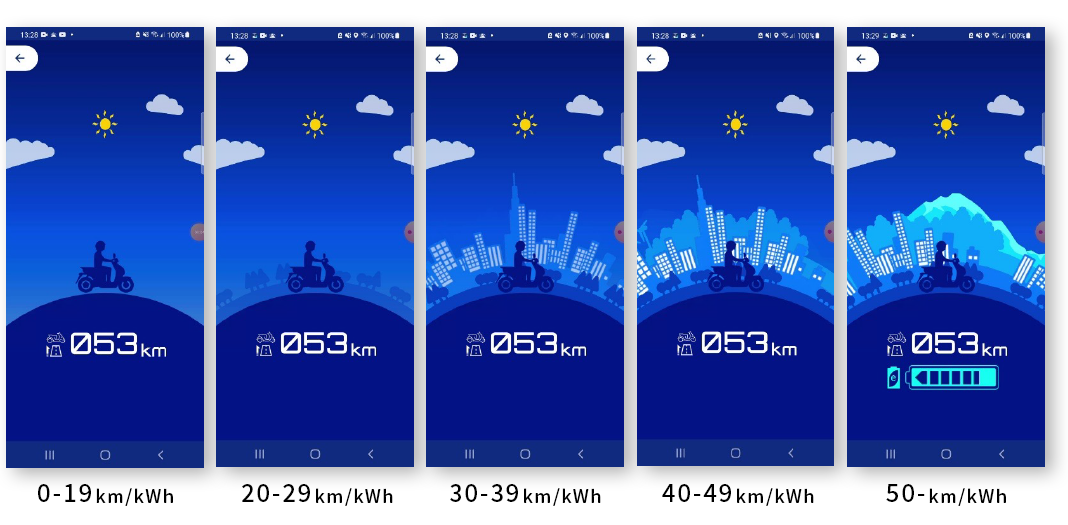 The background also changes based on the average electricity consumption detected while riding. Animations also stop when the vehicle itself is stopped.
Estimated Traveling Range and Recharge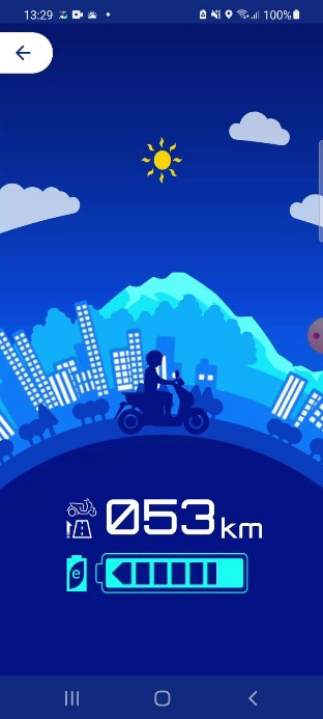 The same estimated traveling range as the Home screen is displayed and an animation is shown when recharging the battery.