Tutorial
Revs Your Heart – Explore the world of Yamaha motorcycles
02. Launch the app and log in using your Yamaha Motor ID.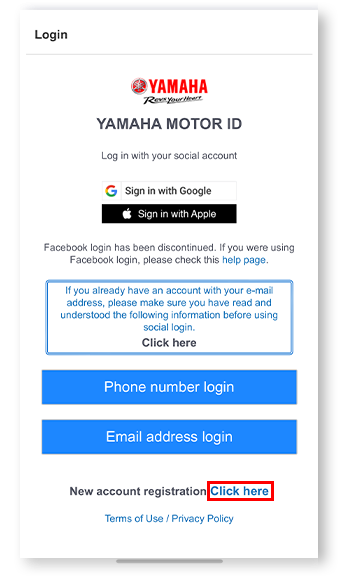 In order to use the Y-Connect app, a Yamaha Motor ID account is required. Please register your phone number or e-mail address and other required fields.
You can also create the Yamaha Motor ID account by using your social media account.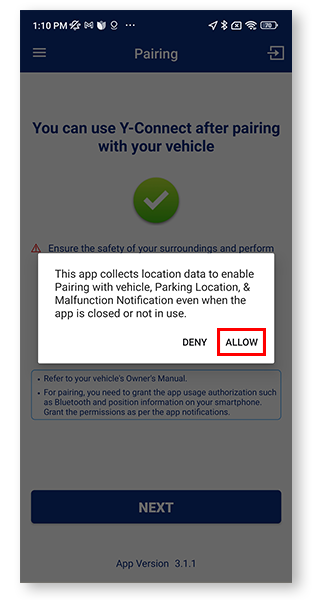 Tap "Allow" for various permissions.
*Some functions cannot be used if the "Don't Allow" button is tapped.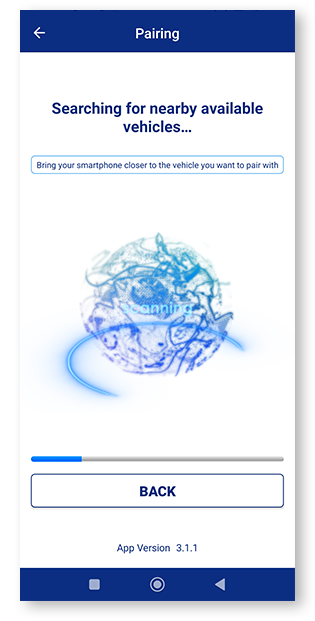 The app is will search for nearby available motorcycles.
*Make sure that the main switch of the motorcycle is ON.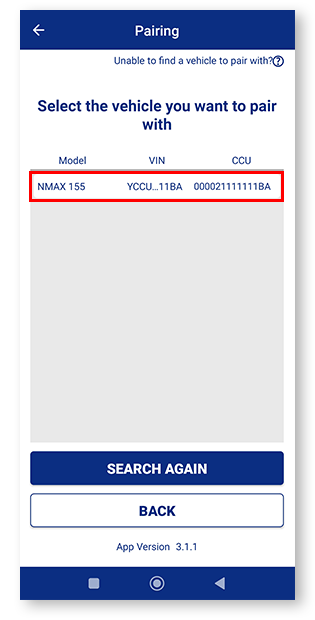 After a short while searching, motorcycles available for pairing will be displayed.Select the motorcycle to be paired.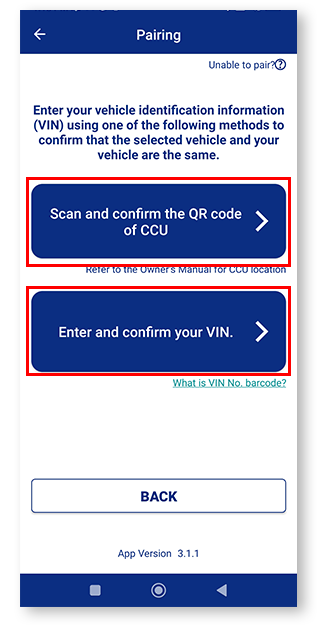 Bluetooth pairing can be performed by one of two methods.
We recommend using the second method "Pairing by entering chassis number".
04. Enter the chassis number to pair.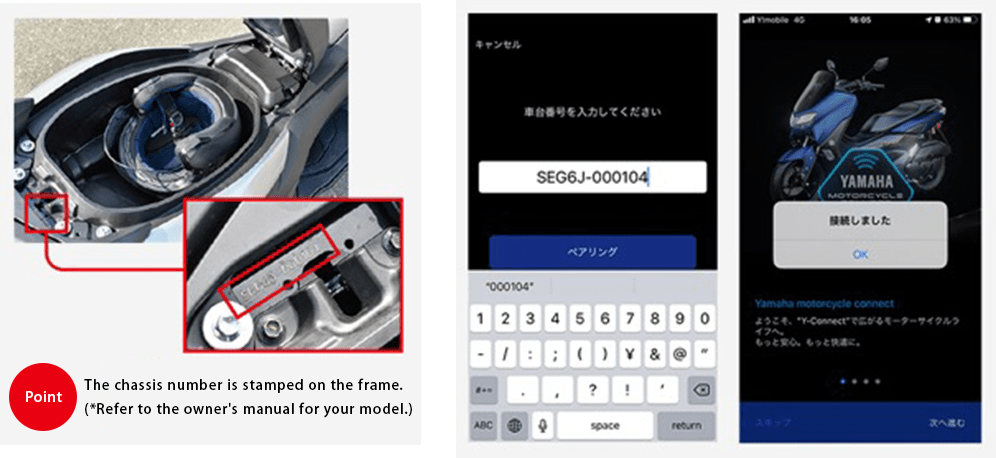 Enter the chassis number stamped on the frame. Enter the chassis number by using single-byte alphanumeric characters including hyphens (-).
*The location where the chassis number is stamped on the motorcycle varies depending on the model. Refer to the owner's manual for your model.
■For models equipped with an infotainment display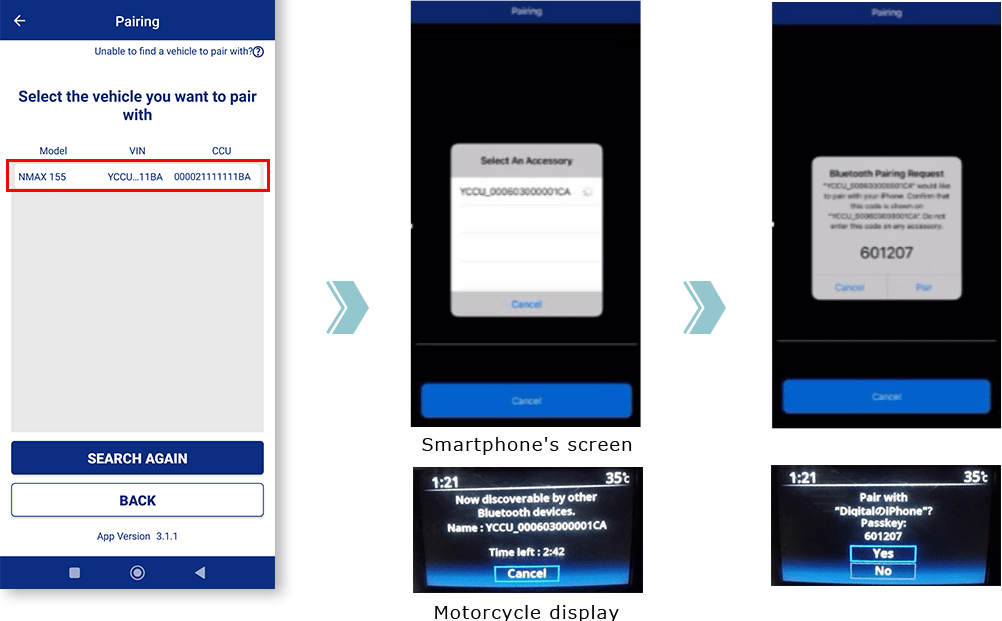 After selecting the motorcycle to be paired, tap on the Bluetooth device name displayed on the pop-up screen on the motorcycle display.
Next, check the 6-digit code displayed on the screen. Allow pairing on the motorcycle display to start pairing.
05. Checking pairing status.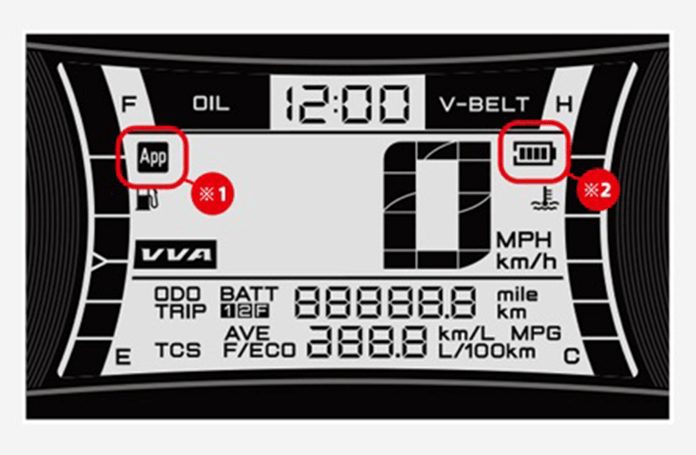 After entering the chassis number, turn on the main switch to start pairing your motorcycle's CCU (communication control unit) and your smartphone.When pairing is completed, the connection icon (*1) and the smartphone battery level icon (*2) will be displayed on the motorcycle's meter.
The next time you turn on the motorcycle's main switch and start the Y-Connect app on your smartphone, the app will automatically connect to your motorcycle.
(For an Android smartphone, turning on "Automatic connection" from "Miscellaneous Settings" in the Y-Connect menu is required. In addition, depending on type and conditions of the smartphone used, the app and the motorcycle may not connect automatically. For details, refer to "How to setup other smartphones"
.)
*Pairing registration with multiple smartphones is possible. However, only one smartphone can be connected to the CCU at one time.