What is the World Technician Grand Prix?
The World Technician Grand Prix is an international contest in which Yamaha technicians use the skills they have accumulated to compete against other technicians.
The technician training programs based on Yamaha's global standards and provided by the Yamaha Technical Academy (YTA) have been expanded throughout the world, and the qualifying rounds of the World Technician Grand Prix are held on a global scale as testimony to the success of YTA training. The elite technicians who manage to get through the qualifying rounds then compete against each other in the World Technician Grand Prix.

The intention of Yamaha is not only to use WTGP to promote high levels of motivation and improve skills in motorcycle technicians, but also to improve customer satisfaction by continuing to train proficient technician capable of maintaining Yamaha motorcycles, and to ensure that as many people as possible understand the importance of aftercare services in order to contribute to the revitalization of the entire motorcycle industry and to raise the status of motorcycle technicians.
Yamaha Service Philosophy
"One to One Service"
We create good relationships with each customer.
The objective of the Yamaha Technical Academy (YTA) is to "ensure that Yamaha sales outlets throughout the world provide uniform levels of high-quality service" based on a principle that is common for Yamaha services throughout the world, and it has been providing training programs for technicians based on Yamaha's global standards since the year 2001.

In addition to "Excellent maintenance skills," Yamaha technicians also learn how to provide "Easy-to-understand explanations"and "Service that impresses our customers," and approximately 34,000 technicians from around the world have acquired the Certified YTA Technician qualifications.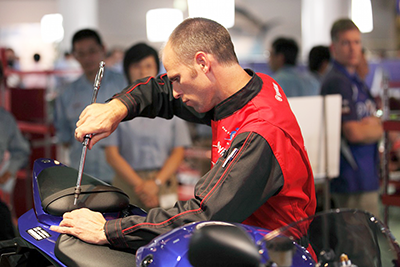 Excellent Maintenance Skills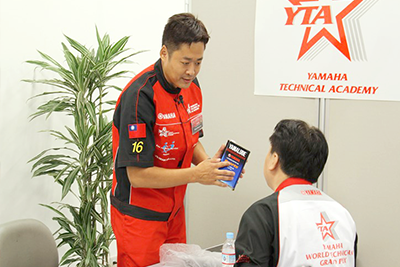 Easy-to-understand Explanations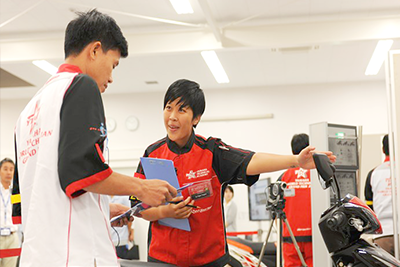 Service that impresses our customers
WTGP Emblem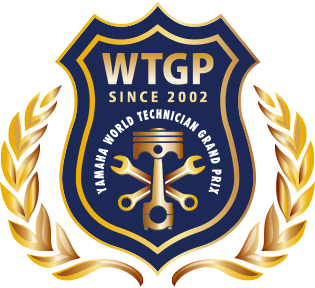 The tools, piston and connecting rod depicted on the WTGP emblem represent the high-level skills of Yamaha technicians,and the laurel wreath expresses the determination and pride inherent with achieving honor.
WTGP Uniform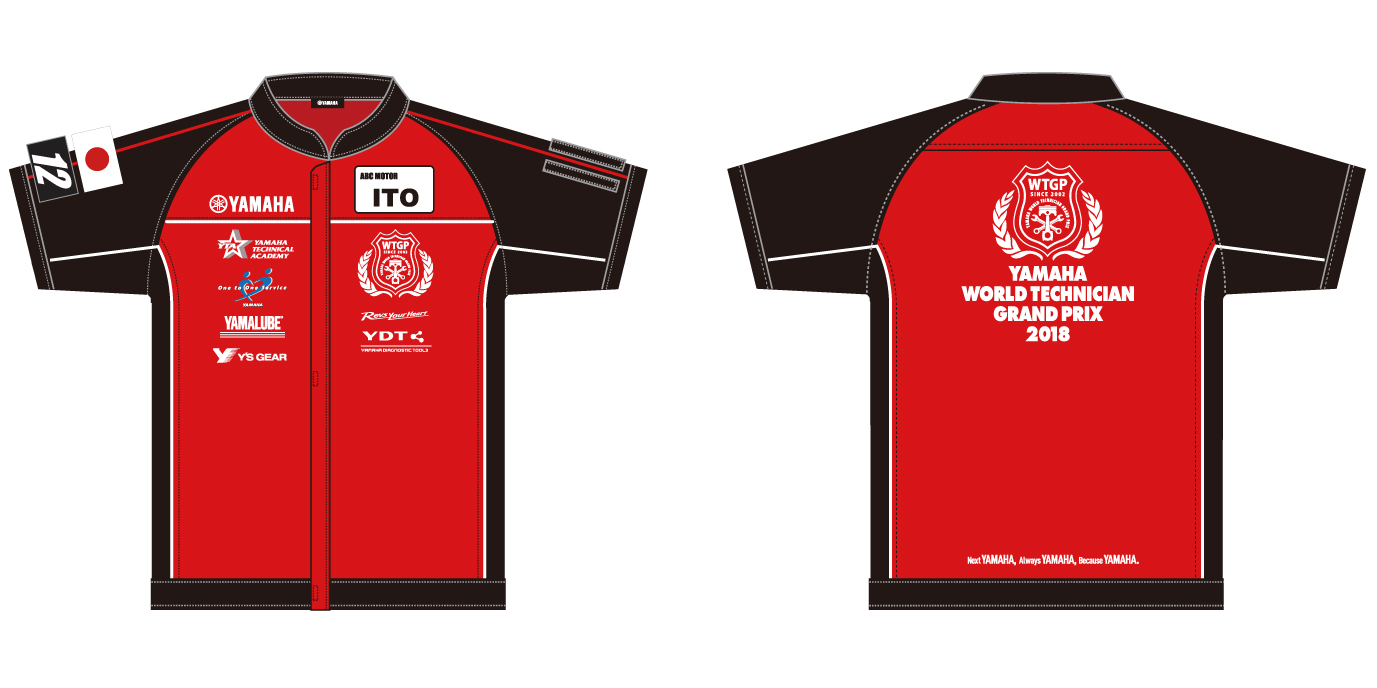 The bright red uniforms adorned with the WTGP emblem represent pride and the passionate way in which victory is sought, and only WTGP contestants are permitted to wear them.
Competitions
The WTGP2018 involves two competitions to determine
the world's best motorcycle technicians.
01
Technical Skills Can the contestants discover and repair the preset faults within the allotted time?
Judgment Points
(1) Safe and accurate work
Efficiency and dexterity
(2) Speedy and accurate fault diagnosis
Yamaha Diagnostic Tool(YDT) attached to the bike for diagnosis
(3) Consideration for customers and motorcycles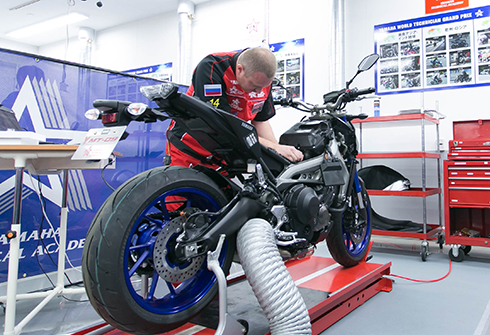 02
Customer Relations Will customers understand and be satisfied?
Judgment Points
(1) Easily-understood explanations
(2) Appropriate service advice
(3) Comprehensive knowledge of maintenance and components
(4) Etiquette and manners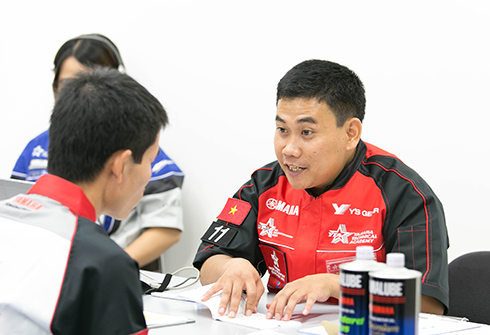 Contestants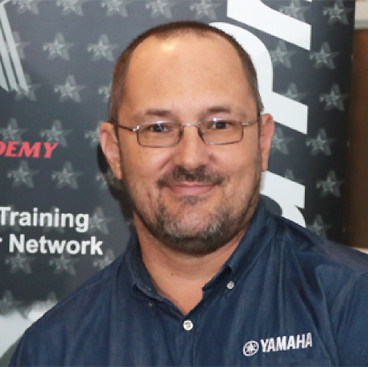 Australia
Darren Stout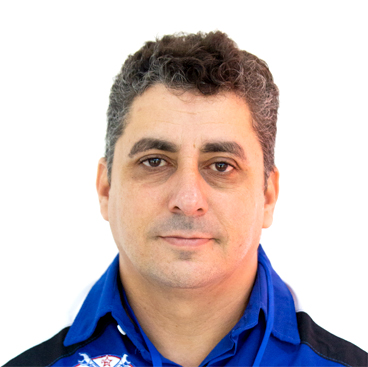 Brazil
Jefferson Caetano de Arantes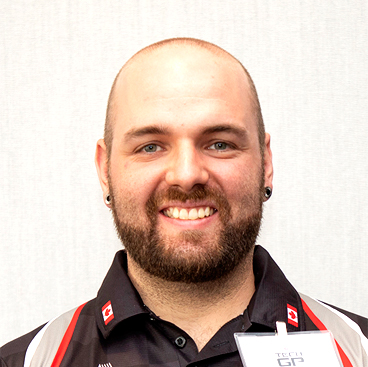 Canada
Brett TR Hart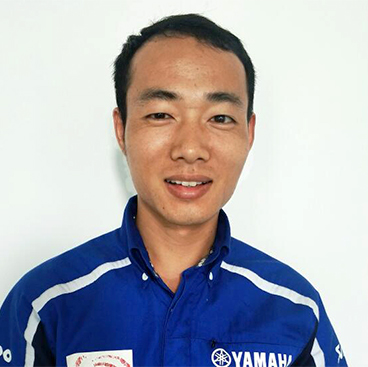 China
Hou Jun Wei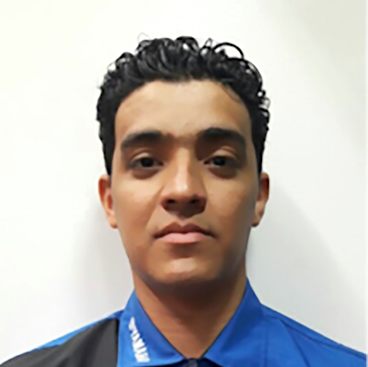 Colombia
Jonathan Alexander Sierra Palacio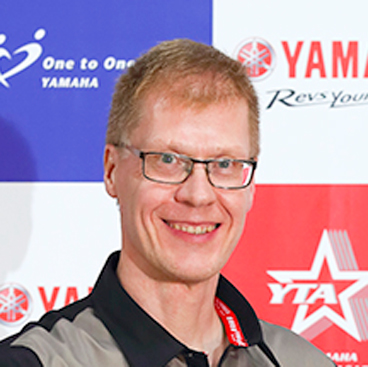 Finland
Ville Sundberg
 

France
Adrien Cousin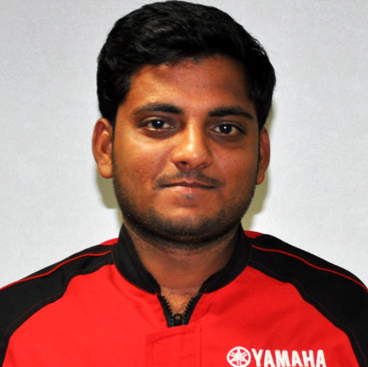 India
Saurabh Kushwaha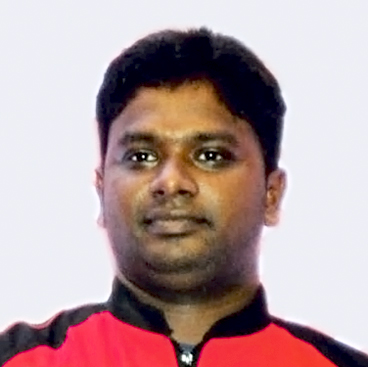 India
Sekh Tazim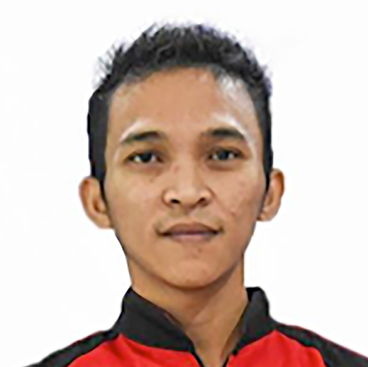 Indonesia
Ardhi Sulistyo Haryo Prakoso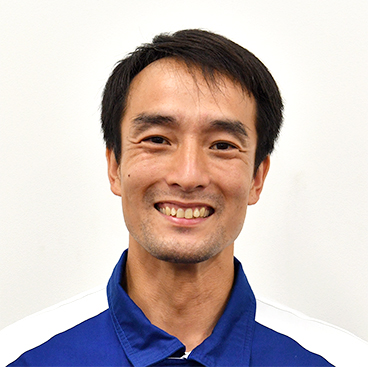 Japan
Tomoshige Iguchi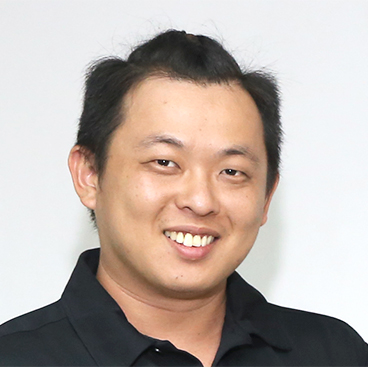 Malaysia
Lim Chee Cian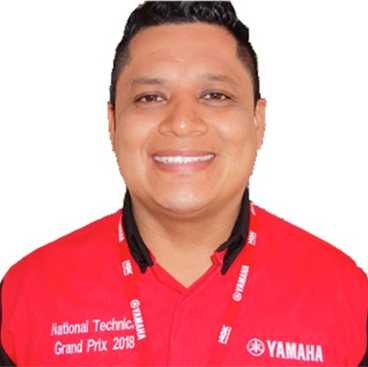 Mexico
Dante Cabrera Sánchez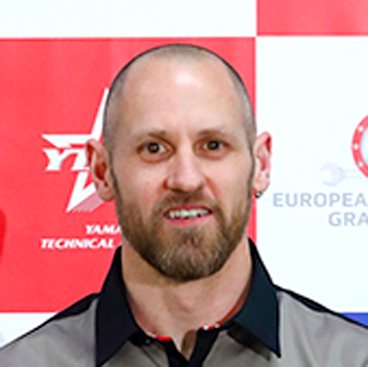 Netherlands
Alan Simmonds
 

Philippines
Allan Rey Castillo Silverio
 

Russia
Ivan Pozdeev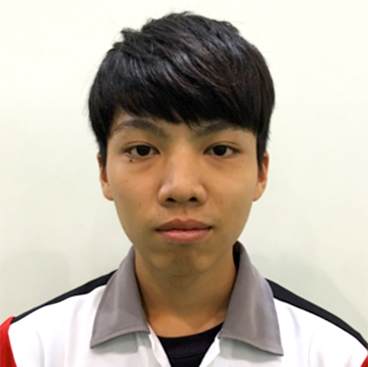 Taiwan
Wu Chang Wei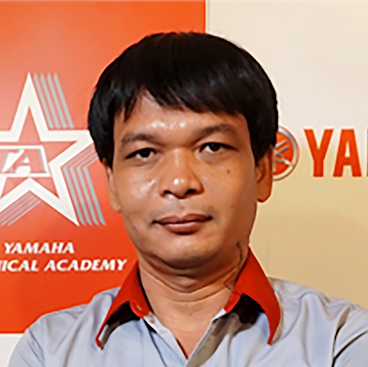 Thailand
Khanong Luecha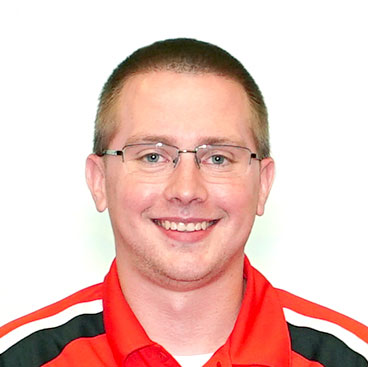 USA
Jeremy Leigh Talley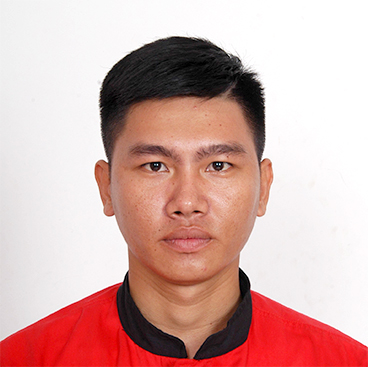 Vietnam
Dang Quang Vinh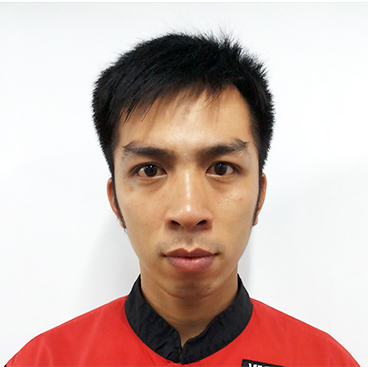 Vietnam
Dinh Khac Quy
 
0
Number of countries and regions participating
in the qualifying rounds
0
World's best technician selected from