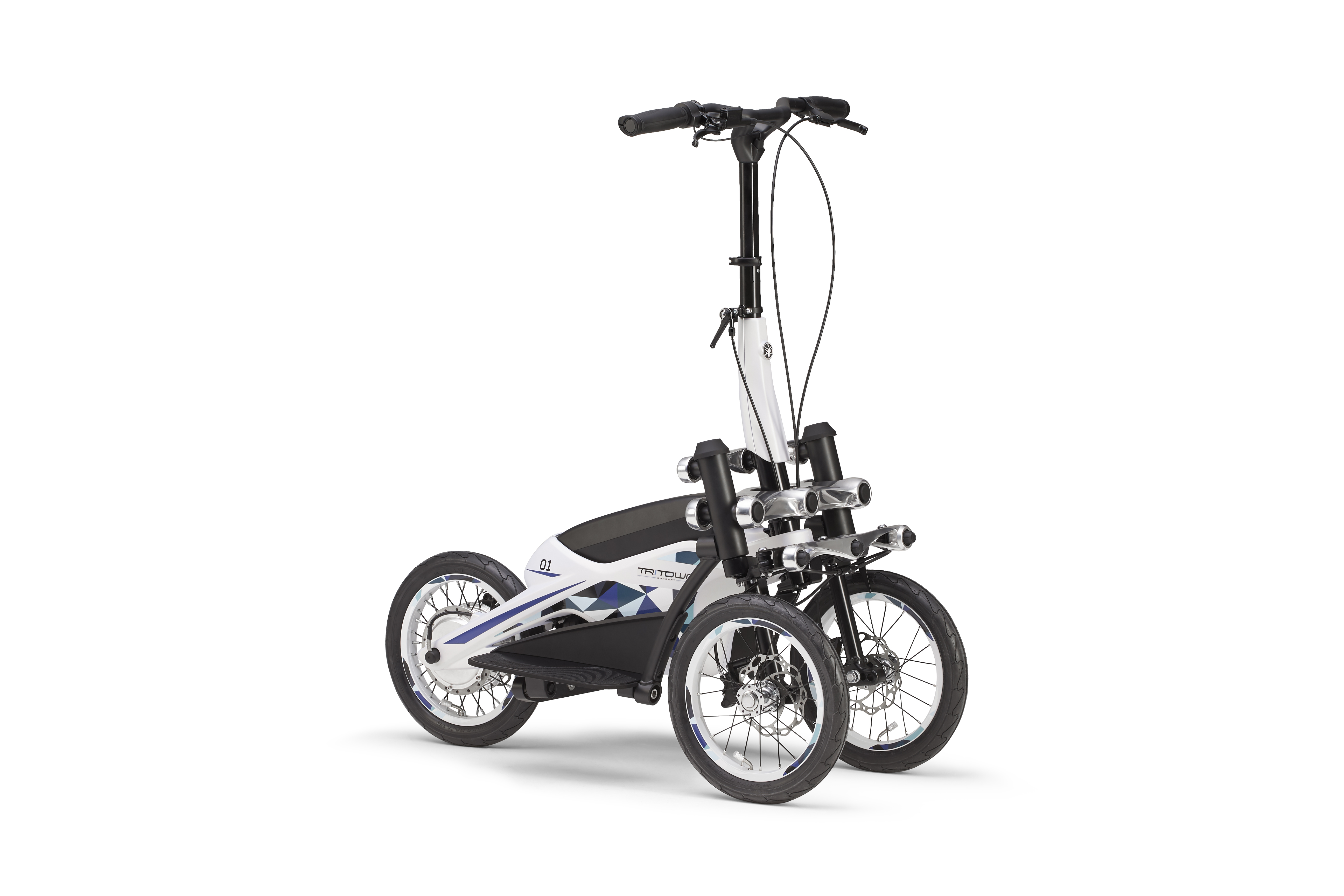 An electric vehicle to make last-mile of personal mobility more fun
・A feeling of stability is derived from the twin front wheels and their size.
・Rider can stop the TRITOWN while still standing without using special controls.
・TRITOWN has a simple structure where the rider uses their own body to control balance.
・While you can travel at speeds of up to 25 km/h(15 m/h), the TRITOWN can also move comfortably at walking speed.
・Therefore it is able to move with pedestrians allowing natural conversations to occur between the rider and the pedestrians.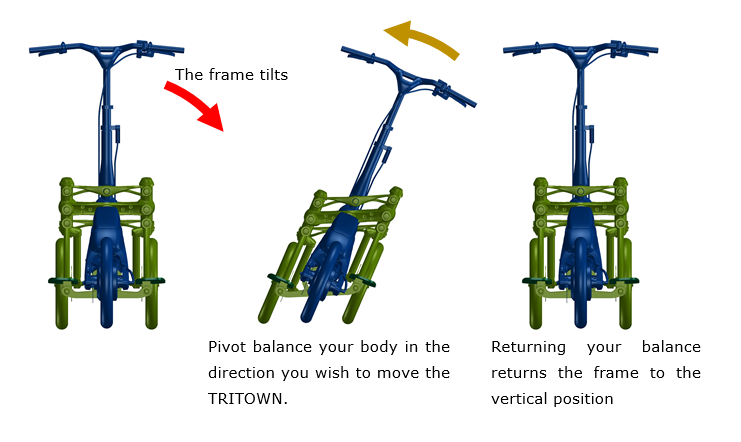 Outline of Mechanism
・The frame tilts via a parallelogram link.
・Synchronized with the movement of the parallelogram link, the foot board moves up and down.
・When the frame tilts, the foot board also inclines in the same direction.
・Height adjustable handlebars.
・Tilt-lock to keep vehicle standing.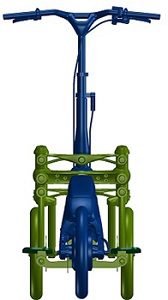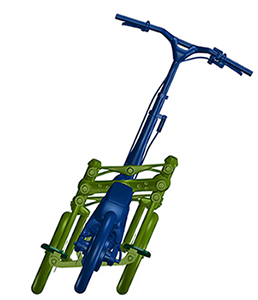 SPECIFICATIONS
Weight
40 kg(88.2 lbs)
Over Length X Width X Height
1,140 mm * 620 mm * 1,140 mm
(44.9 in *24.4 in *44.9 in)
Wheel Diameter
14 in
Speed
0~25 km/h(0~15 MPH)
Power
In-wheel motor
Rated Output
500 W
Battery
Lithium-ion battery
Voltage
48 V
Capacity
380 Wh
Charging Time
<3 hours (target)
Cruising Range
approx. 20 miles (target)
Reduced fluctuation
when going over uneven road surfaces
・The two front wheels function independently, absorbing changes in the level of the road surface or shocks from the road.
・Large wheel diameter(14inch)
・Two wheels in parallel means that one wheel will be in friction with the road if the other is not allowing continued steering control.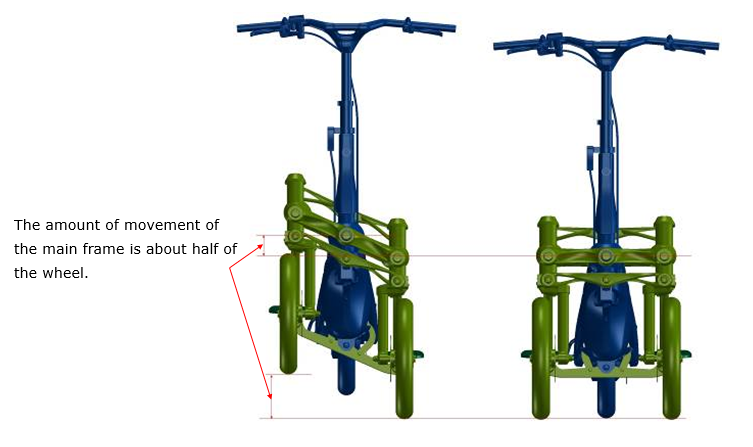 A feeling of stability during turning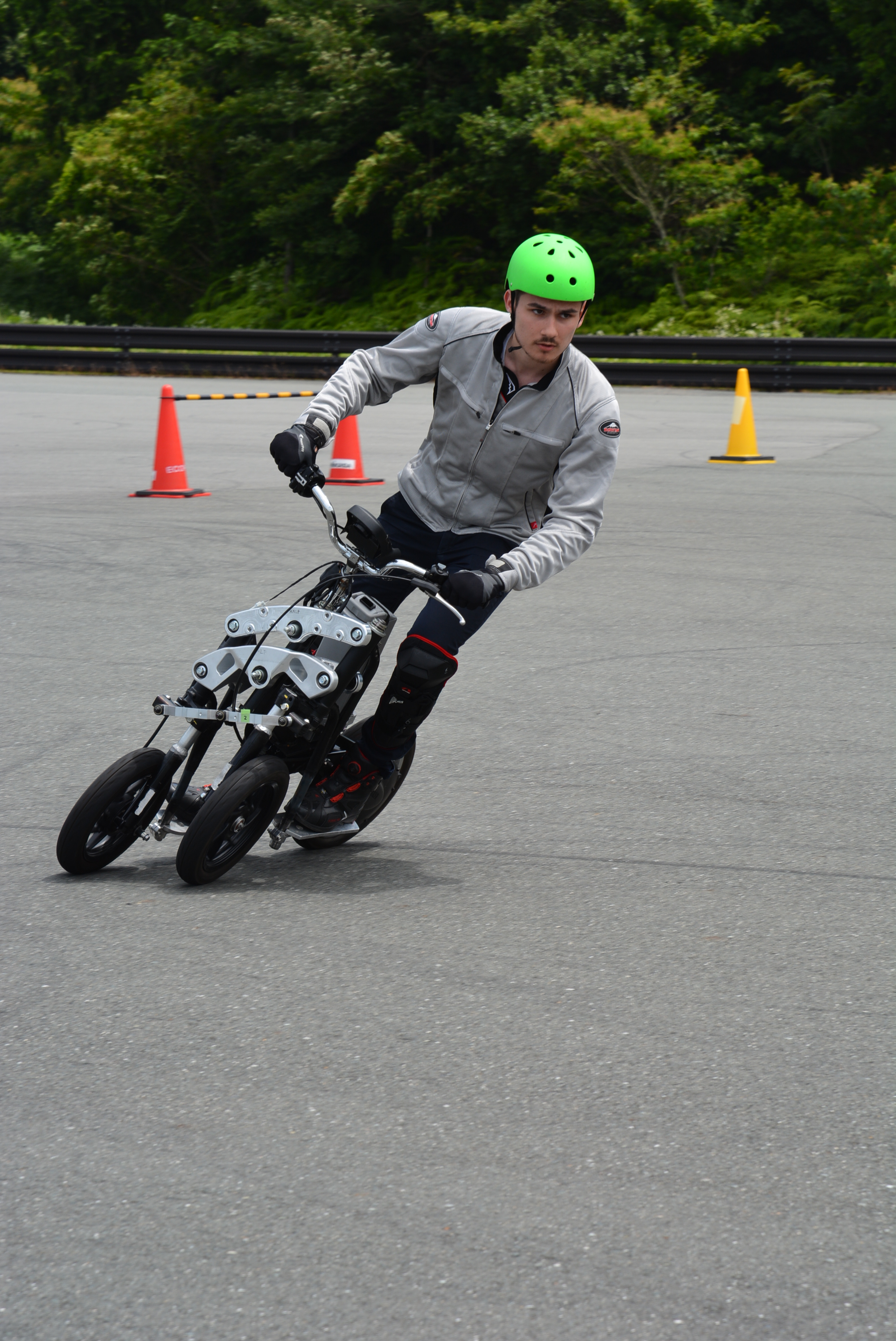 ・When cornering, the front two wheels lean in sync with the rider's body.
・You can balance using the handle bar and feet.