Commitment to
Unique Versatility
The Yamaha Motor Group's commitment to create unique and diverse products and businesses underpins the Group's growth strategy and embodies the concepts of "creating fulfilling lifestyles," "creating enjoyment in personal mobility," and "creating innovative technologies that harmonize with people, society and the Earth"?as we seek to create new products and new businesses that express the unique style of Yamaha.
Industrial-Use Unmanned Helicopters
Covering one-third of Japan's rice paddies
Yamaha Motor has been researching and developing industrial-use unmanned helicopters since beginning development in the 1980s, and sales volume in the Unmanned System (UMS) business has been growing, mainly for agricultural-use models. Yamaha products are currently used in Japan for crop dusting on 1.04 million hectares (of which 930,000 hectares are rice paddies), which translates to a crop dusting coverage ratio of 37% for rice paddies* (Yamaha Motor estimate as of 2013).
The UMS Business Development Section is building on this track record in rice paddy pest control in Japan and South Korea to develop new product applications. A business has also been launched in Australia, an application has been filed with the U.S. Federal Aviation Administration for commercial unmanned flight operations, and verification testing is under way in the United States for the use of unmanned helicopters in vineyards. We are also working to expand the business with preparations to enter the Thai and European markets.
Japan's domestic crop dusting coverage ratio for rice paddies by type of equipment
(Yamaha Motor estimate, 2013)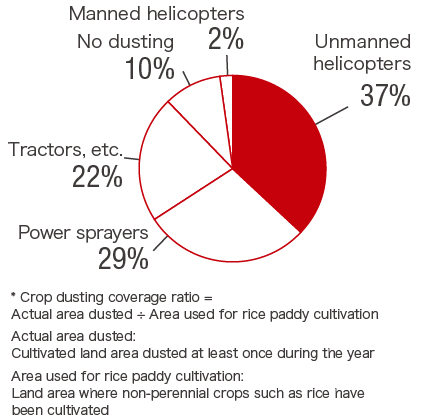 Unmanned helicopter sales (Units)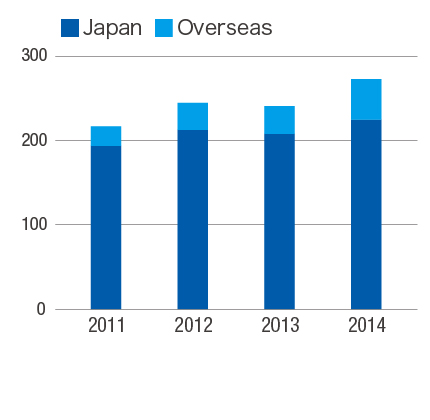 Creating new business model for non-agricultural uses
Yamaha Motor's remote control technology makes our industrial-unmanned helicopters efficient and safe to operate. They have been used in Fukushima Prefecture for radiation monitoring since the tsunami-triggered nuclear accident there, and recently have also been used for geomagnetic measuring around active volcanoes. We expect demand to expand to a broad range of areas including disaster recovery, disaster prevention and damage reduction, environmental surveys, scientific surveys, other types of measurement operations, and security.
COLUMN


Transforming agriculture from the air
?The effectiveness of industrial-use unmanned helicopters

Jinichiro Yaegashi, from the Hanafuroshiki Agricultural Cooperative in Hanamaki, Iwate Prefecture, says, "Working in the fields carrying a heavy tank for spraying is really tough."

In addition to reducing the burden on farmers, unmanned helicopters support stable pesticide distribution with a cruise control function that maintains the unit's speed and altitude.

Yamaha's newest model, the FAZER, was launched in 2013. Along with a higher engine output and a new control system for better operability, this next-generation industrial-use unmanned helicopter is equipped with a 4-stroke engine with fuel injection, providing heavier load capacity with clean, quiet exhaust.

Yamaha Motor's industrial-use unmanned helicopters are transforming agriculture from the air.

MovieYamaha Motor YouTube Channel

Rev Story Transforming Agriculture from the Air

Electric Wheelchairs
JW Swing
(recipient of 2014 Good Design Gold Award)
Yamaha Motor's JW Swing electric power assist wheelchair received the Good Design Gold Award at the 2014 Good Design Awards, organized by the Japan Institute of Design Promotion (JDP).
The JW Swing is an electrically power-assisted wheelchair that uses supplementary electric power in proportion to the burden of handrim operation. This wheelchair was developed to expand the range of mobility and support the independent lifestyles of wheelchair users who are older or have disabilities.
In addition to being easier to rotate the handrim, this lightweight, durable wheelchair uses a separate battery unit in a sleek design that hides the fact that the wheelchair uses electric power.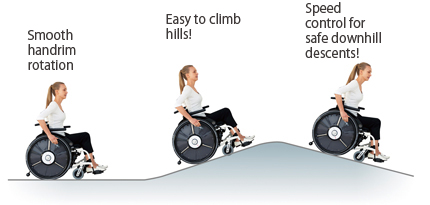 Expanding the electric wheelchair business using innovative technologies that harmonize with people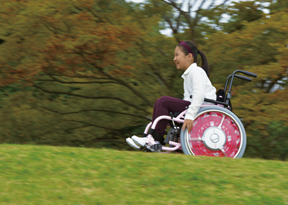 In the field of health and welfare, Yamaha Motor released its first electric power unit for wheelchair use, the JW-I, in 1995 in response to the aging of Japanese society. Since then, we have applied our proprietary, advanced control and drive technologies to offer electric wheelchairs that are comfortable and convenient for users, and also reduce the effort required by caregivers. To expand the range of mobility and support the independent lifestyles of wheelchair users, especially those who are elderly, and for rentals covered by long-term care insurance, we began developing our first completely assembled electric power assist wheelchair, which led to the JW Swing.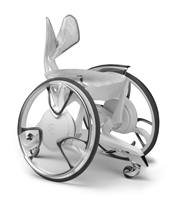 Design Concept model
02GEN
In November 2014, Yamaha Motor exhibited its 02GEN design concept for electric wheelchairs at the International Conference for Universal Design 2014, held at the Tokyo International Exchange Center, and the new design concept was a conference highlight.
02GEN can be controlled swiftly and moves with elegance, while being adaptable to the needs of each individual user. Incorporating the functionality and safety required of electrically power-assisted wheelchairs, this concept model pursues comfort and beautiful posture when the user is seated, as well as a sense of synergy between the user and wheelchair.
Special site02GEN
https://global.yamaha-motor.com/design_technology/design/concept/02gen/
PAS
Next-generation drive units based on the
GREEN CORE concept
Yamaha Motor has developed next-generation drive units for electrically power assisted bicycles based on its new GREEN CORE concept, which incorporates compactness, light weight and high functionality for an enjoyable drive while being environmentally friendly. We have maintained the powerful, natural power-assist function with features including our proprietary S.P.E.C. structure for precise control aligned to the gear position, and a triple sensor system. These drive units will be used in Yamaha's main models being launched from 2015, beginning with the PAS Natura series, and will also be supplied to domestic electrically power assisted bicycle manufacturers.
Sales volume (Thousand units)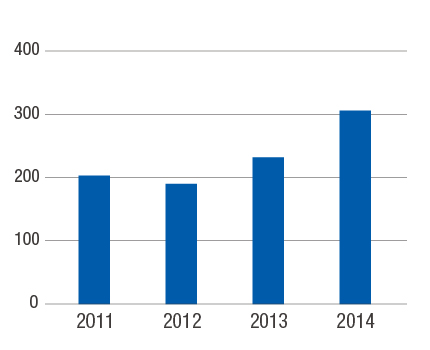 Full-scale exports of drive units to Europe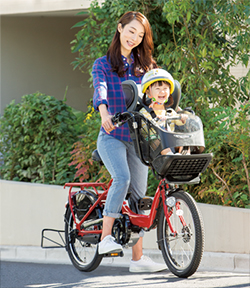 In Europe, demand for electrically power assisted bicycles, known as E-Bikes, reached 1.1 million units in 2014 (Yamaha Motor estimate), making Europe one of the world's largest market for these bicycles.
In addition to our domestic businesses of selling completely assembled bicycles and supplying drive units, we are expanding globally by strengthening and expanding our ties with European bicycle manufacturers through supplies of system kits for electrically power assisted bicycles. We are already supplying several companies including Winora of Germany, and are aiming for a total European market of 80,000 units in 2015.