A Growing World of Personal Mobility

Stirring people's hearts with excitement and emotion, like the building revs of an engine. This message symbolizes the Yamaha brand's mission. As a
Kando
Creating Company, the Yamaha Motor Group seeks a unique experience that exceeds customers' expectations for value, satisfaction, and excitement, and provides a "growing world of personal mobility."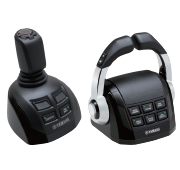 Helm Master
The Helm Master not only controls all aspects of outboard operation digitally, but also features a single joystick that enables 360-degree manual motion and in-place rotation at low speeds.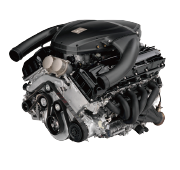 1LR-GUE
The outcome of joint development efforts involving engineering, manufacturing and front-line production staff aimed at realizing an engine that could be manufactured in extremely small lots with 100% consistent quality, the 1LR-GUE is light and compact, yet delivers formidable torque and output.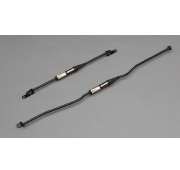 Performance Damper
The Yamaha Performance Damper effectively controls minute deformation and vibration in the chassis that occur when a vehicle is in motion, thus improving both handling and riding comfort.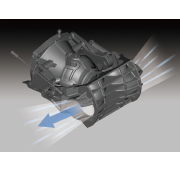 RiDE
The Reverse with intuitive Deceleration Electronics (RiDE) system for personal watercraft makes it possible to control all aspects of operation when the craft is in motion from the handlebars. The result is an intuitive, stress-free riding experience that provides both peace of mind and fun.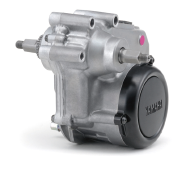 GREEN CORE
GREEN CORE is a new concept for power drive units that emphasizes both riding pleasure and environmental soundness. Compact and light, the GREEN CORE power unit nonetheless realizes strong yet smooth power delivery.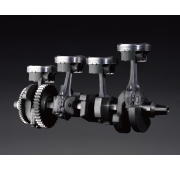 Crossplane
Our unique crossplane technology enhances engine responsiveness to achieve high levels of rider?machine unity. The rider becomes the protagonist, at one with the motorcycle, for a truly exhilarating riding experience.
We have introduced this technology across our entire motorcycle lineup in our efforts to provide this unique riding experience in all of our models.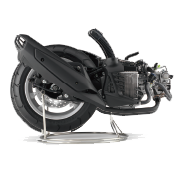 BLUE CORE
A next-generation engine development concept, BLUE CORE focuses on taking riding enjoyment, as well as fuel efficiency and environmental performance, to new levels. In line with this concept, we are implementing a broad range of engineering enhancements tailored to the nature of each individual model.