Chantey Special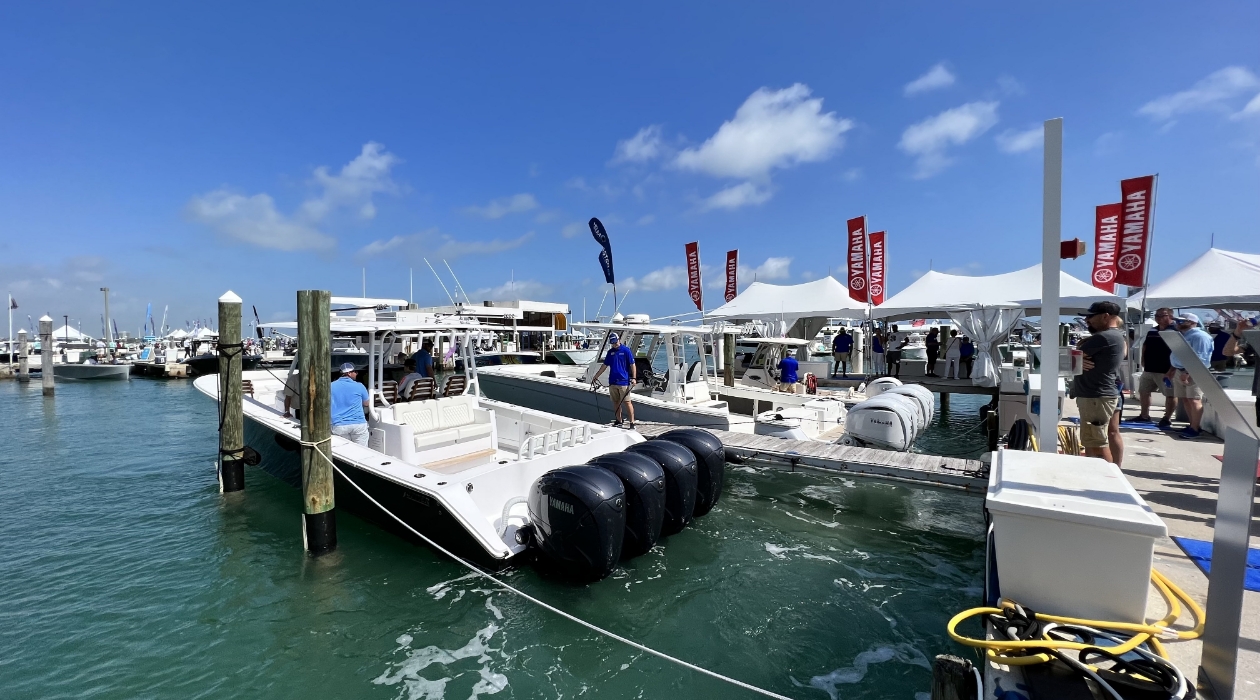 Boat Show Report Miami
Yamaha Motor Corporation, U.S.A.

Miami International Boat Show
Enthusiastic crowds returned to the Miami International Boat Show's original location after a one-year hiatus due to the pandemic.
Yamaha had one of the largest displays at the convention center, including 12 Jet boats and 16 WaveRunners.
Miami Show attendees had the opportunity to see HARMO, Yamaha's electric boat control system, on display in the Miami Convention Center. In addition, attendees and members of the media learned more about Yamaha's recent acquisition of Siren Marine and future plans for the development of connected boat technology.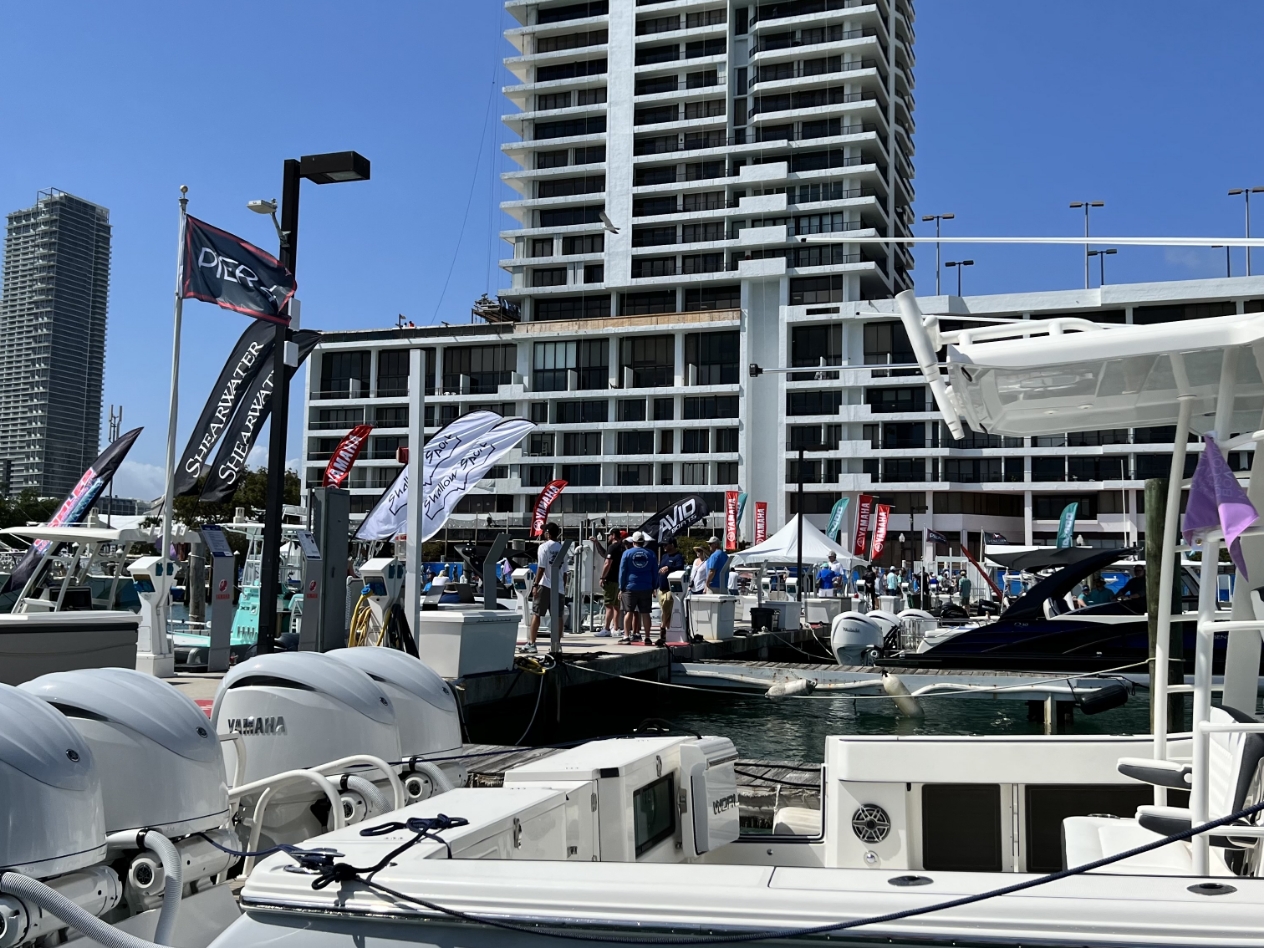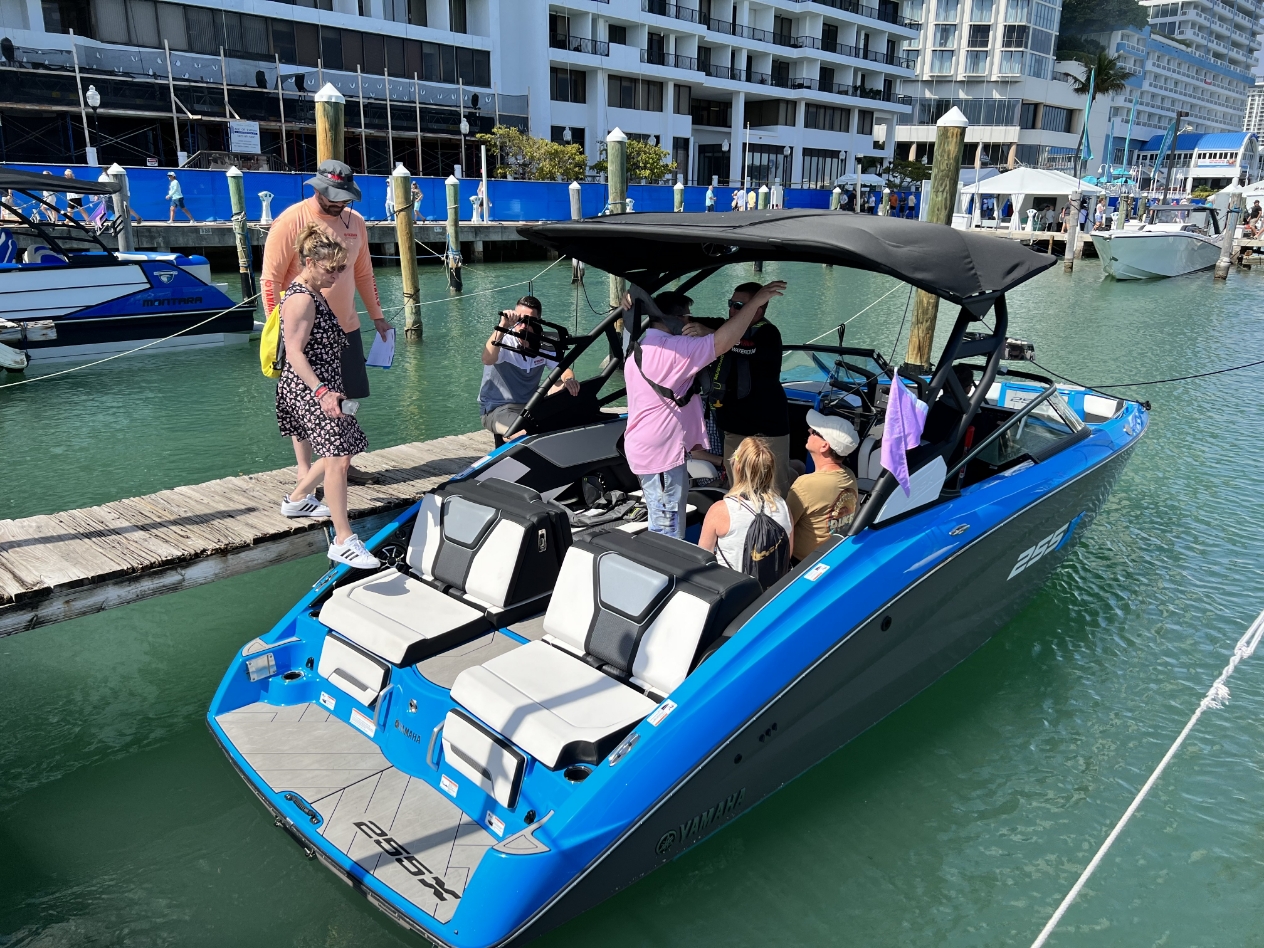 The Yamaha team hosted a special event for more than 35 members of the media on the opening night of the Miami Show.
During the event, Yamaha executives discussed the creation of the new Yamaha Marine Connected Division and expansion plans for the all-new Marine Innovation Center in Kennesaw, Ga. and the Yamaha test facility in Bridgeport, Ala.
Show attendees also made their way to Biscayne Bay for demo rides on 23 Yamaha powered outboard boats and three Yamaha Watercraft.
During the annual industry breakfast, Yamaha's U.S. Marine Business Unit again accepted the National Marine Manufacturers Association (NMMA) CSI Award for excellence in customer satisfaction in five categories including Outboard Engine, WaveRunner personal watercraft, and Jet Boat as well as Yamaha's boat companies Skeeter and G3 Boats.
Yamaha has received this award for its Outboard Engine category every year since the award's inception in 2001, an achievement no other outboard manufacturer can claim.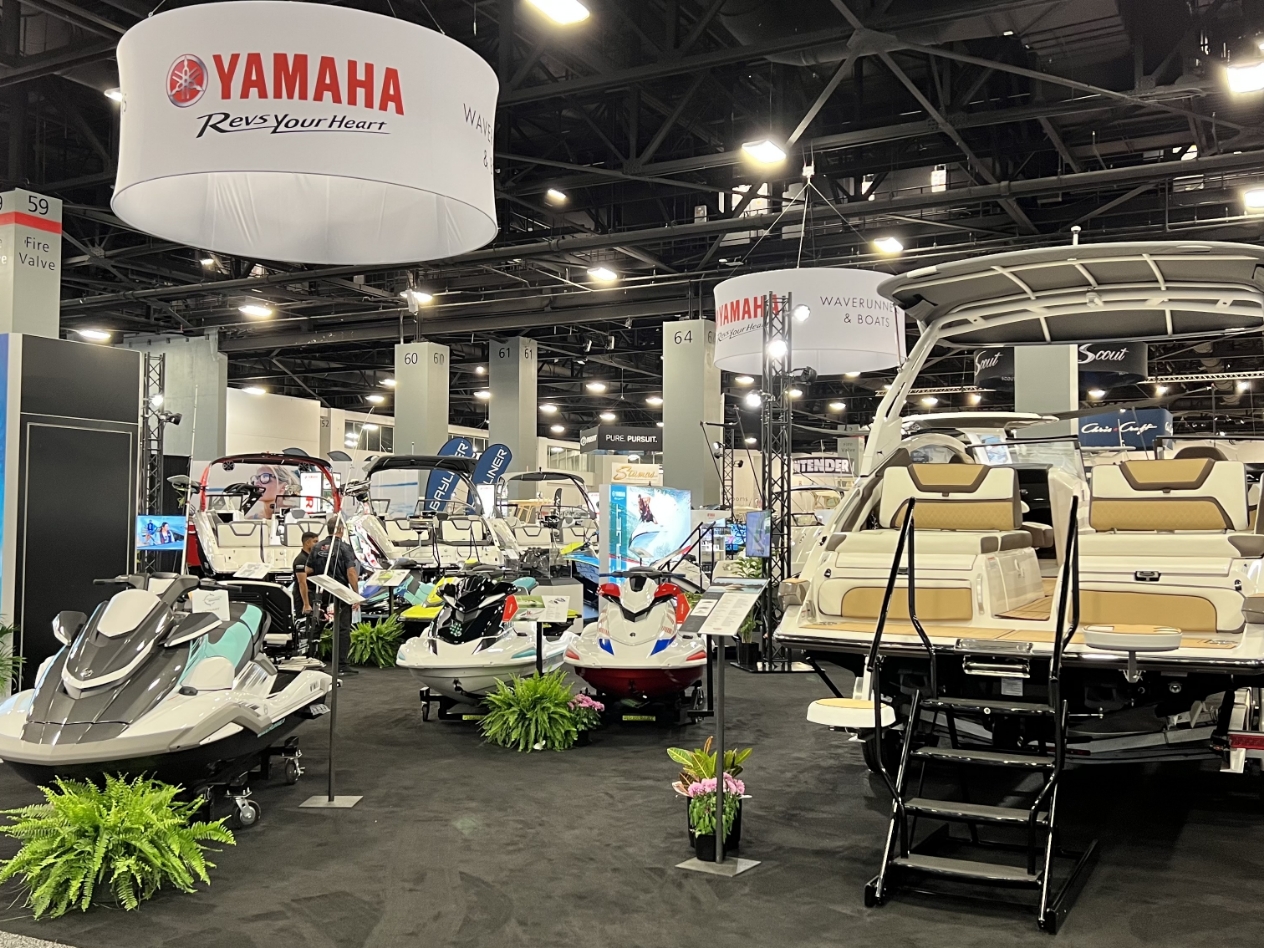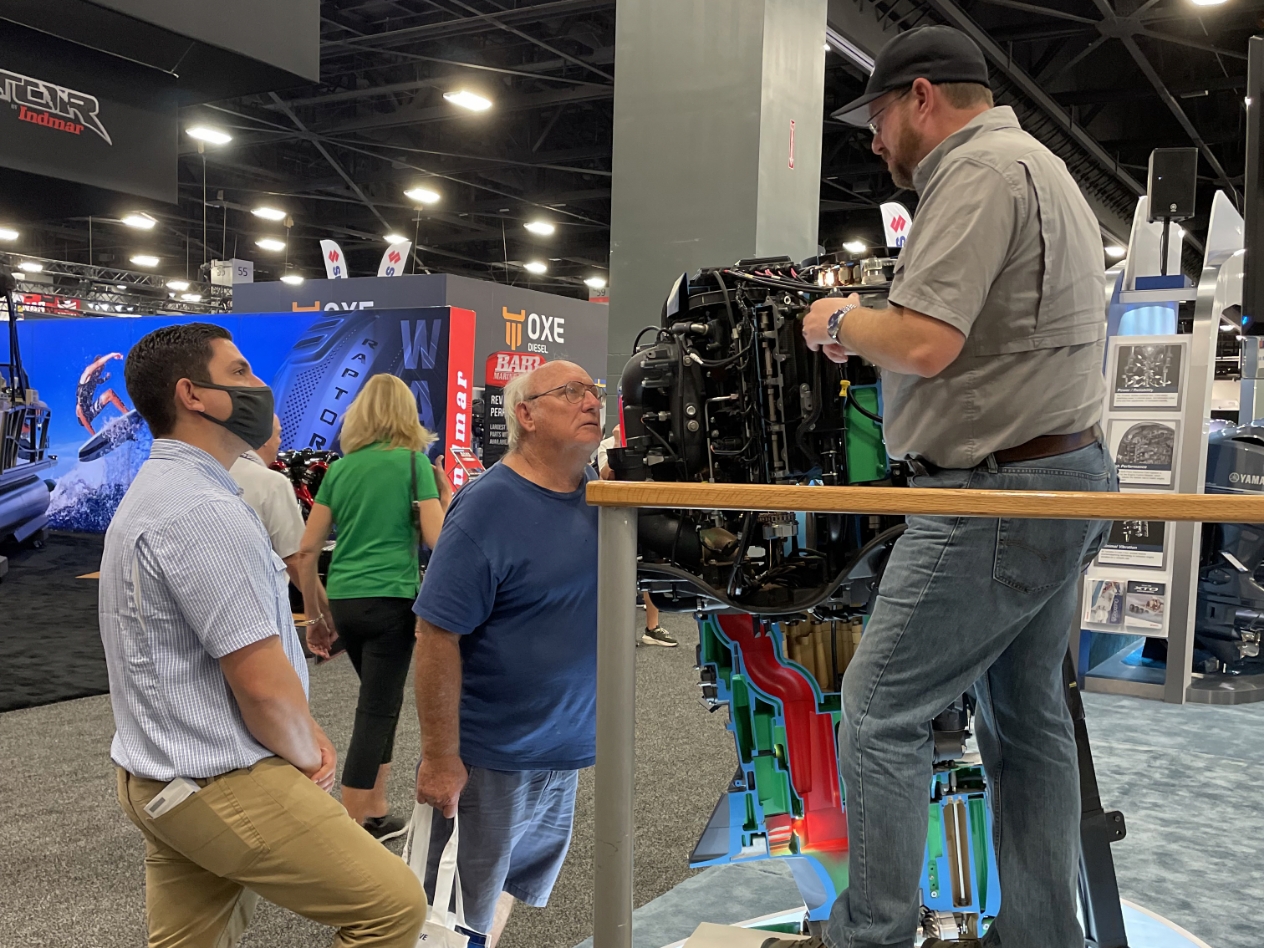 Boat Show Report Yokohama
Marketing Division, Marketing Section, Marine Business Operations

JAPAN INTERNATIONAL BOATSHOW 2022
One of Japan's largest boat shows, the Japan International Boat Show 2022, held its 61st anniversary in a four-day event in Yokohama, from March 31st to April 3rd.
There were three venues, PACIFICO Yokohama, Yokohama Bayside Marina, and online. Like the year before, it continued as a hybrid show. It has been three years since holding the last boat show in 2019 at PACIFICO Yokohama. This time, around 200 companies participated, while attendants exceeded 30,000 people at the two physical sites, including the Bayside Marina. Yamaha exhibited and promoted the corporate message at two booths, the main and the PWC booth.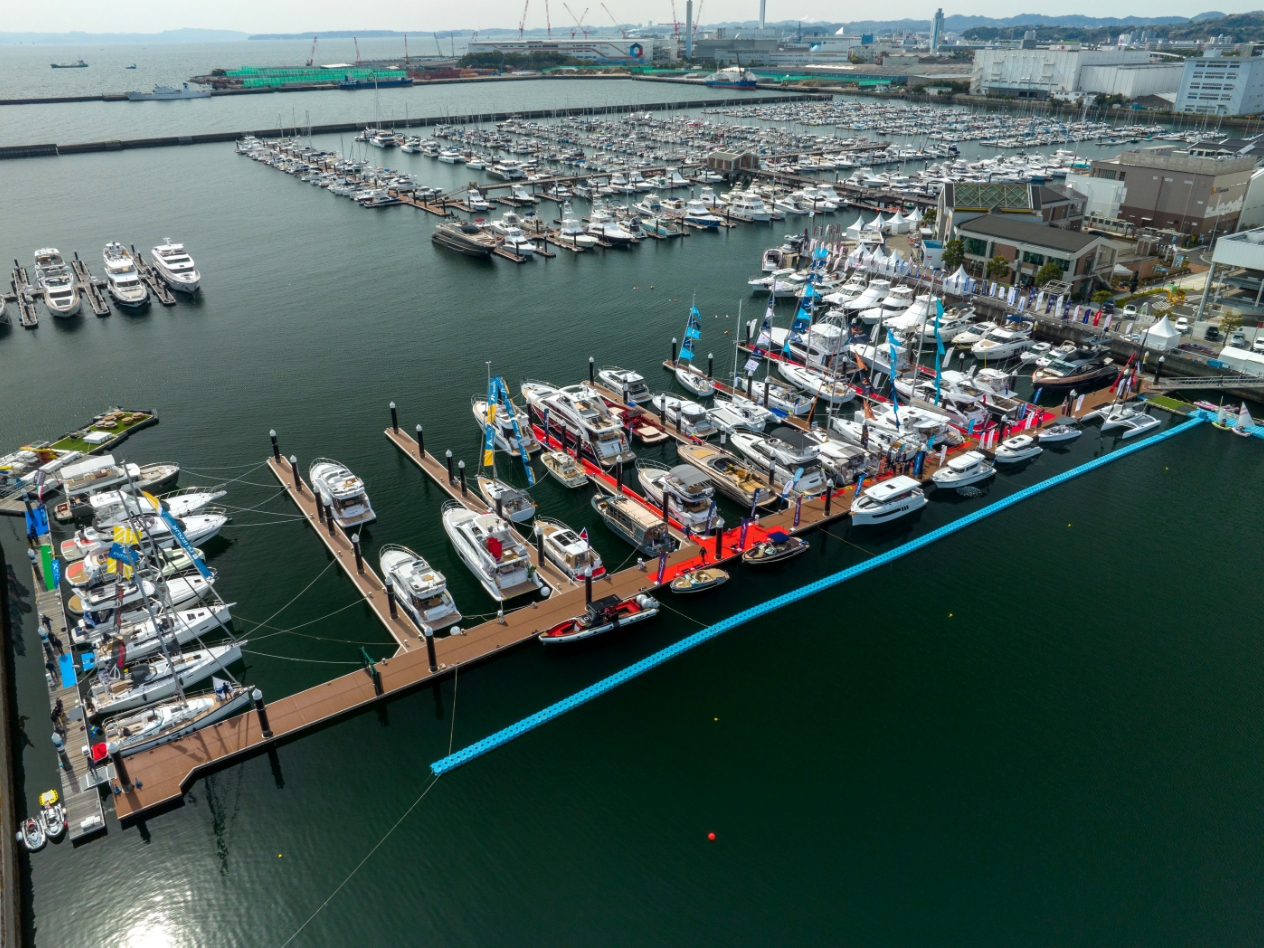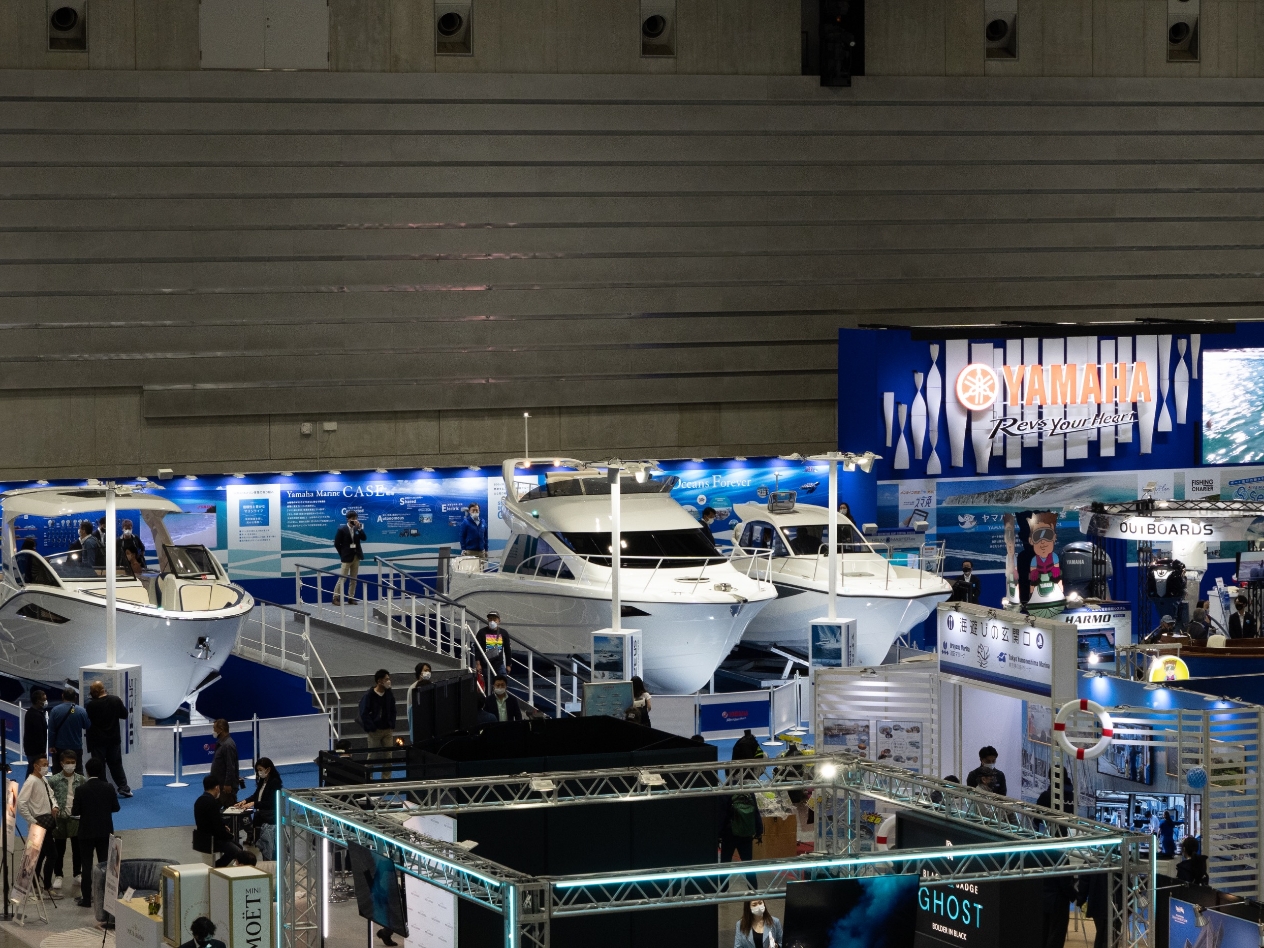 Cutting-edge marine technologies such as Helm Master EX and HARMO were the highlights. The exhibition area created an easy to imagine space for marine leisure activities. We also organized stage events. The floating area in the Bayside Marina mainly displayed large boats. At the online venue, the number of users during the physical boat show was much higher than last year. Out of all the virtual boat show booths, Yamaha received the highest number of access online. The online boat show will be held until August 31st.
Japan International Boat Show 2022
https://online.boatshow.jp/