Is it fun?

The ideal behind all "BLUE CORE" engines is
"Fun & Eco!"
After all, if it's not fun,
it's not a Yamaha.
These engines are developed to
not only to achieve high fuel efficiency,
but also to deliver the fun-to-ride
performance we want all
Yamaha customers to enjoy.
"BLUE CORE" engines are our answer to what an
eco-friendly
Yamaha engine should be,
and they are products of Yamaha "Sports DNA"
and over 60 years of our unwavering Yamaha
Monozukuri spirit of
craftsmanship.
But this ideal has no final answer, and that's why
Yamaha will continue to evolve "BLUE CORE"
technology into the future.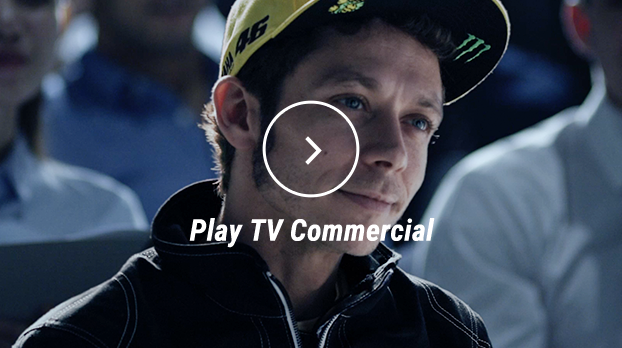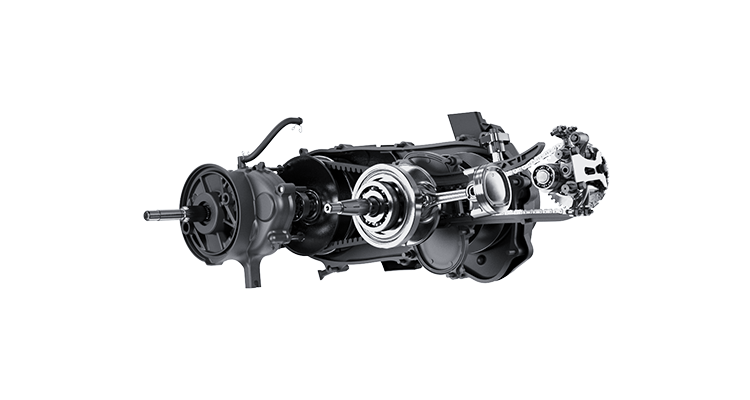 Intake Port

The length and diameter of the intake passage have been optimized to increase combustion speed. A tumble is also induced in the air-fuel mixture to help ensure powerful and complete combustion.

Combustion Chamber

The compact hemispherical combustion chamber helps increase combustion efficiency, while the high compression ratio provides strong combustion torque.
Increasing
Combustion Efficiency
Clean Combustion Enables "Fun & Eco"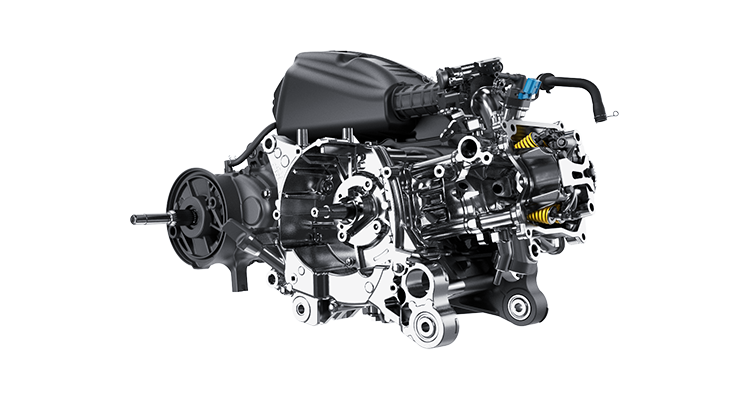 Roller Rocker Arm

The addition of roller bearing to the area of the rocker arm that contacts the cam lobes reduces friction during the opening and closing of the intake and exhaust valves.

Continuously Variable Transmission (CVT)

The smooth motion of the primary and secondary sheaves in the CVT unit reduces loss in the transmission of drive force. Also, higher-geared reduction ratios are adopted to best match the low-rpm, high-torque character of the engine.

Offset Cylinder

A slight offset in the alignment of the cylinder/piston axis and the crank axis results in direct vertical motion of the piston and connecting rod at the moment of combustion that minimizes horsepower loss.
Reducing
Power Loss
Light & Simple Means Waste-less Performance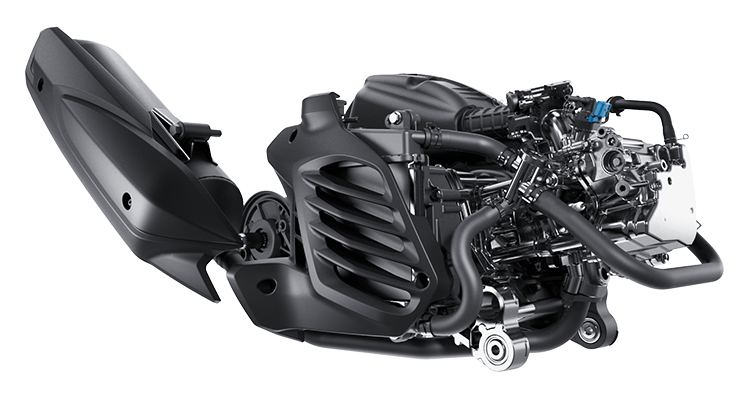 Cylinder Body

The engine adopts Yamaha's lightweight all-aluminum DiASil Cylinder with its excellent cooling characteristics.Eliminating the need for a steel or iron cylinder liner also contributes to reduced weight.

Side-Fitted Radiator

The radiator and compact cooling fan are positioned on the side of the engine. Also, a thermostat with a bypass valve that shortens engine warm-up time helps contribute to better fuel economy.
Increasing
Cooling Efficiency
Light & Simple Means Waste-less Performance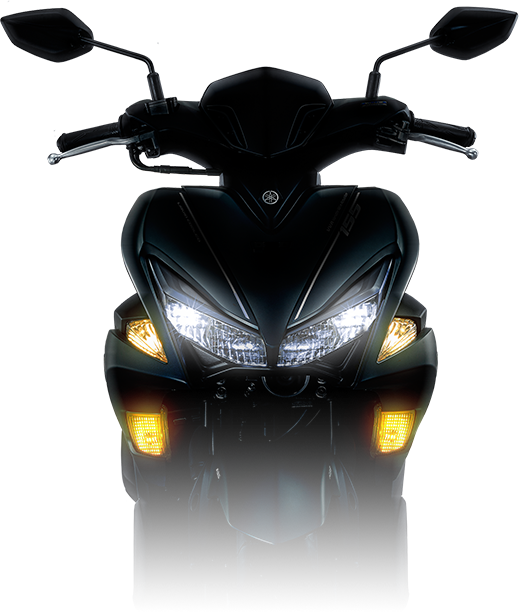 Experience
Please click here to experience BLUECORE