VIETNAM CONTEST REPORT 2016
COMPETITION OUTLINE

Yamaha Motor Viet Nam organized the National Technician Grand Prix 2015 and 2016.

<2015 contest> Participating technicians: 484. Participating dealers: 484
<2016 contest> Participating technicians: 475. Participating dealers: 475

The 2015 contest had 3 rounds of competition for technicians.

The 1st round (Qualifying round) was a written examination conducted by Education group and sent to each dealership.
45 technicians were selected (15 participants from each region) for the next round (the Area round)

The 2nd round was the Area round, conducted by the Education group in Ho Chi Minh, Da Nang, Ha Noi training center. 5 technicians from each area were selected for the Final round.
The NTGP final round has conducted by Yamaha Motor Viet Nam on 25thAug 2015 at the Yamaha factory.

The winner was Nguyen Thanh Hung of the Viet Duy dealership (2015)
COMPETITION CONTENTS
The Final round YMVN was conducted in 3 parts: s written test at Ha Noi training center, a maintenance test, and CS and troublehooting at the Yamaha factory.
NTGP WINNER AND WTGP PARTICIPANTS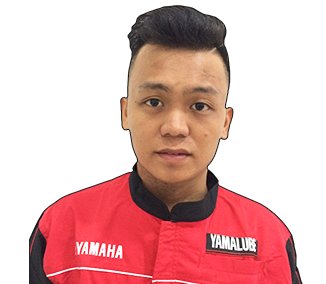 PROFILE
| | |
| --- | --- |
| Name: | Nguyen Van Du |
| Dealer: | Hung Hong Phat |
| Working experience at Yamaha: | 6 years |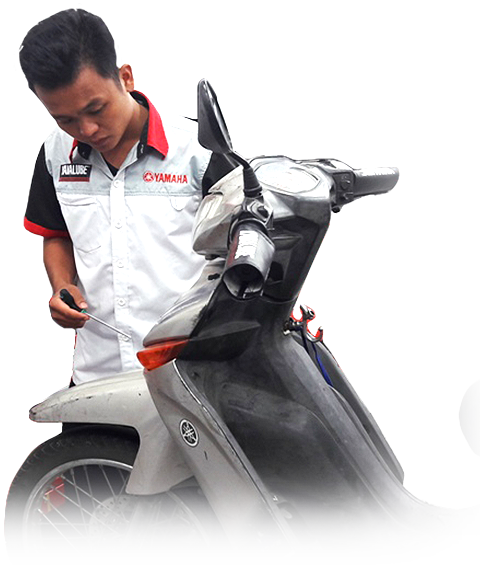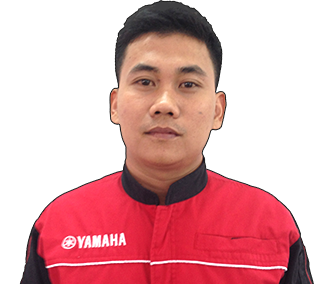 PROFILE
| | |
| --- | --- |
| Name: | Nguyen Thanh Hung |
| Dealer: | Viet Duy |
| Working experience at Yamaha: | 7 years |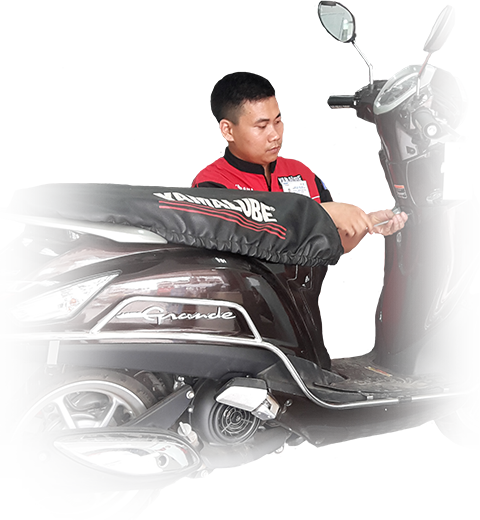 What motivated you to take up the WTGP challenge?

That is how I get to meet really good colleagues from countries around the world and compete with them. Though knowing that the other countries always have better technology than us, I don't flinch but am motivated to take the opportunity to learn, acquire and exchange knowledge.

What effort did you make to win the National Contest?

Constantly learning from colleagues as well as friends, thereby building my experience, and sharing knowledge through training courses YTA organized with YAMAHA Motor Vietnam. After work, and once I done the housework, I always take the time to do more study of the service manuals, standard operation procedures, about customer satisfaction, and so forth.

Let us know the activities or services your shop is doing to go beyond the expectations of the customers, if any.

Actually, I like sales and aftersales service work at my dealership, but my favorite is the repair service and the reservation service. The great benefits of these services bring convenience as well as benefits to customers. It helps customers save time and money, and carry out their work more rationally. Moreover, our mobile service brings piece of mind to customers using our product, in that they can feel taken care at any time and any place.

When do you find your job rewarding?

On my opinion, being a mechanic is always the rewarding job, because besides the repair job, we have to add another task to serve customers better, finishing the repair job before handing over the bike to the customer (PDI). We instruct the customer about how to use the features of the product, provide guidance on maintenance benefits and the warranty policy, making sure customers know the benefits of after sales service. We also introduce FI shop, FI cleaner tester and auxiliary chemical (PEA), caring and reminding etc.

What is your favorite point about Yamaha?

I remember when I first learnt about the Yamaha brand and its products as a child, which made me pay attention and learn about Yamaha products. Afterward when I worked together with Yamaha employees, I was intrigued, too, about the manner and attitude of YAMAHA employees, and I really enjoyed it.

What challenge do you want to take up or be passionate about in your work from here on in?

I'm a person who wants to explore and learn to expand my own knowledge and especially get more savvy in order to know own capabilities. I therefore want to improve own service skills in work as well as in my life. My desire is that Yamaha will support and help me fulfil my dreams and passions about Yamaha.

What are your aspirations for the 2016 WTGP?

When coming to WTGP, surely everyone desires to be a champion and I am no exception. For me, success not only comes from luck but also from my own effort. I will always try things and make decisions, not only for myself but also for this 2nd family of mine, Yamaha.