JAPAN CONTEST REPORT 2016
COMPETITION OUTLINE

Yamaha Motor Sales Japan Co., Ltd, holds the Japan National Technician Grand Prix once every two years. This NTGP is the 7th.
A record number of participants, 106 technicians, entered the competition and the area contests, competing on technical knowledge and skill, which took place in six areas on June 8th.
16 technicians from each area were selected to take part in the final stage which was held on July 20th.
The final stage has a technical and a customer relations section. The winner was Mr. Samejima Ryohei, who belongs to YSP Kawasaki-Chuo.

Top 3 prize winners (from left)
CONTEST EVENT
The area contest for technical knowledge and skill took place in six areas: Hokkaido, Tohoku, Kanto, Chubu, Nishi-nihon, and Kyushu.
The final stage was hold at the G-YTA center of the Japan head office.
The champion was selected according to the total score of the technical knowledge test that took place in the area contests,
and technical and customer relation skills, which were tested in the final stage.
NTGP WINNER AND WTGP PARTICIPANTS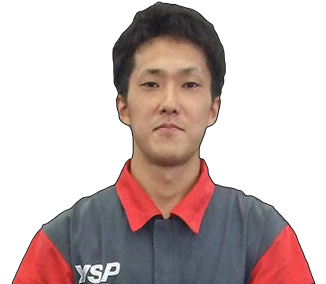 PROFILE
| | |
| --- | --- |
| Name: | Samejima Ryohei |
| Dealer: | YSP Kawasaki-Chuo |
| Working experience at Yamaha: | 8 years |