INDIA CONTEST REPORT 2016
COMPETITION OUTLINE

Yamaha Motor India Sales (P) Ltd organized the National Technician Grand Prix 2014 & 2015.

In the 2014 contest, a total of 932 technicians participated.
In the 2015 contest, a total of 1,385 technicians participated.

The 2014 and 2015 contests were divided into three competition stages in order for one technician to become the national champion.

The first stage was the Regional round where a written and practical exam were conducted at dealerships themselves by a field service team.

The top 20 participants were chosen from each region to participate in a zonal round conducted and supported by each zone's YTA team or HO team (whichever applicable).

The top 5 from each zone were selected to participate in the final contest conducted by Yamaha Motor India Sales (P) Ltd. held at the YTA Headquarters (Surajpur).
COMPETITION CONTENTS
In 2015, the NTGP had six types of contest: Theory Test, Engine Noise Test, Health Card Generation,
Periodic Maintenance, CS Receipt & Delivery and Electrical Wiring Board Troubleshooting.
NTGP WINNER AND WTGP PARTICIPANTS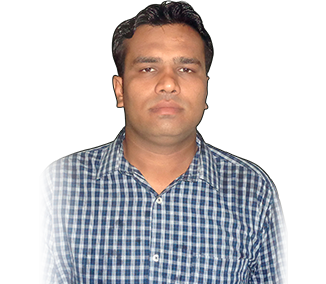 PROFILE
| | |
| --- | --- |
| Name: | Jignesh Girishkumar Rana |
| Dealer: | PLANET AUTOMOBILES |
| Working experience at Yamaha: | 11 years |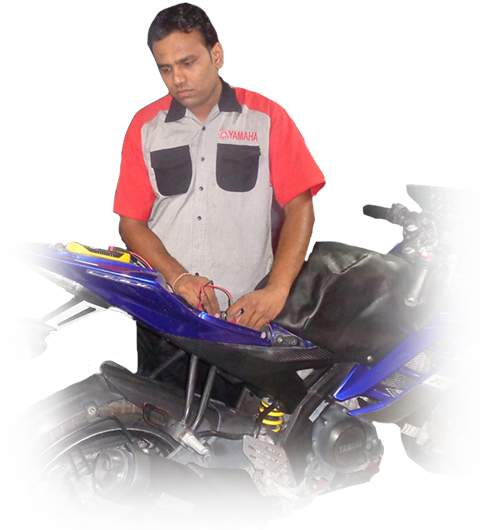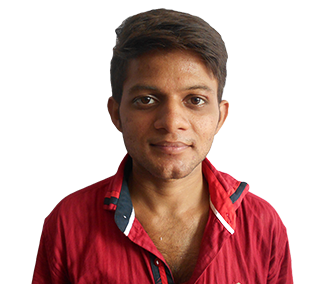 PROFILE
| | |
| --- | --- |
| Name: | Divyanshu Shukla |
| Dealer: | SHIVA MOTORS |
| Working experience at Yamaha: | 4 years |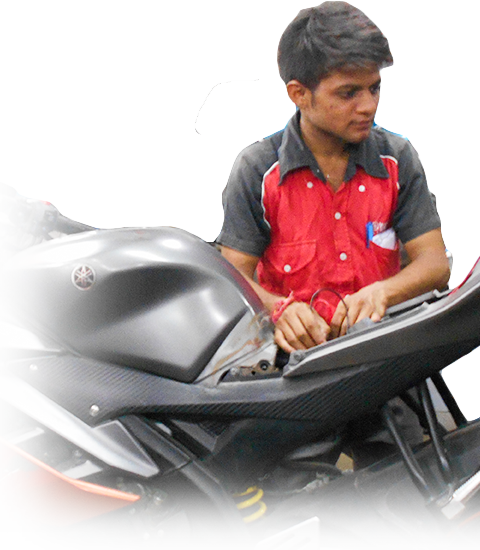 What motivated you to take up the WTGP challenge?

When I first time participated NTGP in 2014 I was very new for this competition and unfortunately I couldn't win that time and I feel very upset. Then my YMIS field staff told me you can compete next time also and definitely you can achieve. That time I promise to all next time I will work hard for next NTGP and will win the same. Then in 2015 I participated again and ultimately won. This is the whole story how I got motivated to challenge the WTGP.

What effort did you make to win the National Contest?

Continuous involvement in my daily work precisely and my hard work along with support of all concerned persons make me win the National Contest.

Let us know the activities or services your shop is doing to go beyond the expectations of the customers, if any.

We at workshop involves with customer deeply and rectify his all issues if any . Our Dealer VIP involvement is very high if Customer is not satisfy and ensuring him we will help you out in any circumstances for positive word of mouth in market . As our Service volume is good so for better experience to Customer we are under construction of bigger workshop to delight our customers . We at our workshop pro actively replaces the parts if covered under warranty.

When do you find your job rewarding?

When I finishes all my day to day assignments on time and deliver vehicle to customers , customers say now my bike performance is good and Thanks. When I share the experience gained during NTGP at YTA to my daily work or my colleague and it make themselves work effectively, I heel job reward.

What is your favorite point about Yamaha?

My Favorite point of YAMAHA is they always teach us correctly either in Field or at YTA and always give us motivation to achieve big in life . And when they also teach what "professionalism" is ,which lead to big meaning to my life.

What challenge do you want to take up or be passionate about in your work from here on in?

Definitely winning of WTGP I want to challenge . Learning and gaining more and more experience is my passion now which I will use to delight my Customers during my work . To be an expert is my Challenge and passion for fulfilling it, which make my colleague feeling good as technician of Yamaha. I believe that so.

What are your aspirations for the 2016 WTGP?

Giving me chance to compete WTGP. I should be thankful to YMIS and definitely now I will be the good brand ambassador of YAMAHA outside to serve YAMAHA Customers delightfully. Special thanks to YTA and my Field staff to help me in reaching to this level. YES YAMAHA !