CANADA CONTEST REPORT 2016
COMPETITION OUTLINE

The contest is organized as part of the Yamaha Motor Co. Ltd. global service education plan that YMCA continues to promote under the theme "One to One Service ? We create a good relationship with each customer." The goal is to help increase customer satisfaction by improving the skills of Yamaha service personnel and build a stronger consciousness of the global Yamaha group. The contest was created to recognize and reward technicians for their product knowledge and expertise in the YTA. The Canadian champion will be awarded an all-expense paid trip to Japan where he/she will compete in the 2016 World Technician Grand Prix.

In addition, we shall begin the process of expanding the competition to include the Service Manager/Advisor who can deliver the highest levels of customer service.
CONTEST EVENT
There are 3 stage on Canadian Technician GP
Stage 3
The third and final stage will be held at Yamaha's head office in Toronto.
The top 10 technicians will be invited to compete for the Canadian Technician Grand Prix Champion title.
The final two-day competition will be held June 14th (test day) and June 15th (sightseeing tour and awards ceremony).
Stage 3 will be judged on total points gained from testing the technician's skills in four areas:
(1) A written exam on the history of Yamaha, motorcycle engineering, Yamaha products and market situations.
(2) Practical technical skills tests, including use of YDT and PC skills.
(3) Measurement tests. (4) A consumer reception/relations skills test.
NTGP WINNER AND WTGP PARTICIPANTS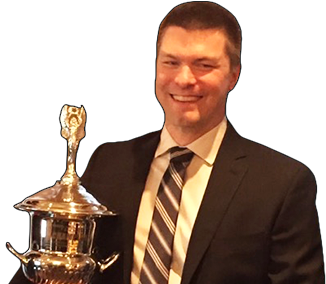 PROFILE
| | |
| --- | --- |
| Name: | Luke Pakkala |
| Dealer: | Oakville Yamaha |
| Working experience at Yamaha: | 10 years |