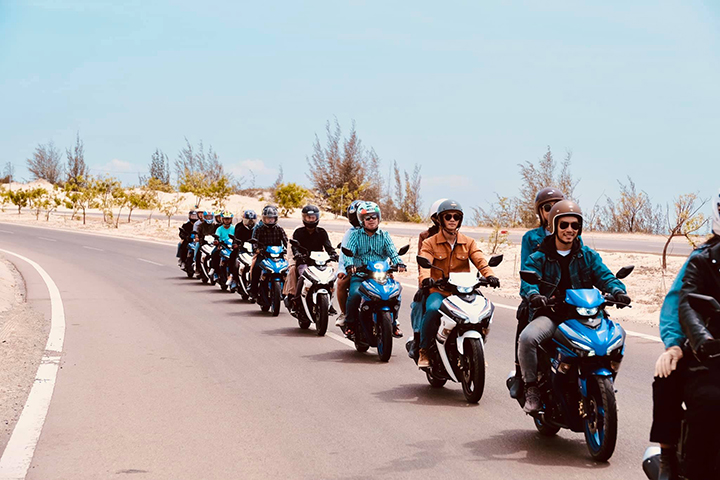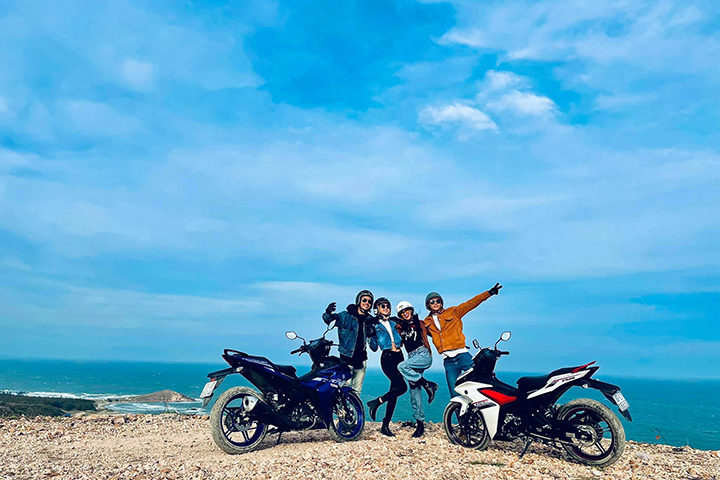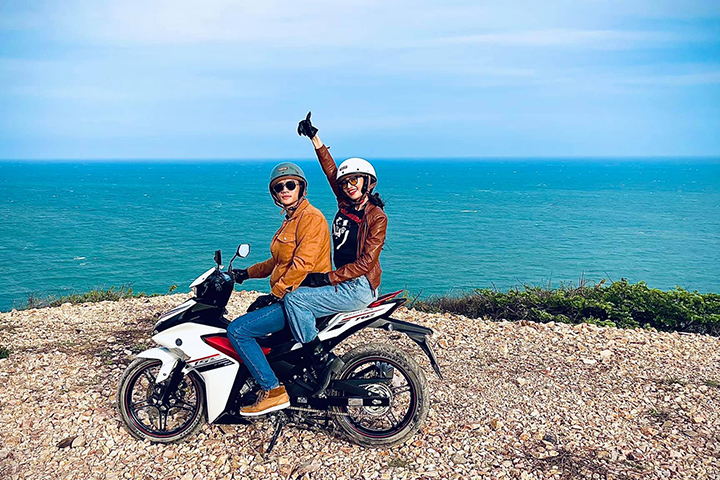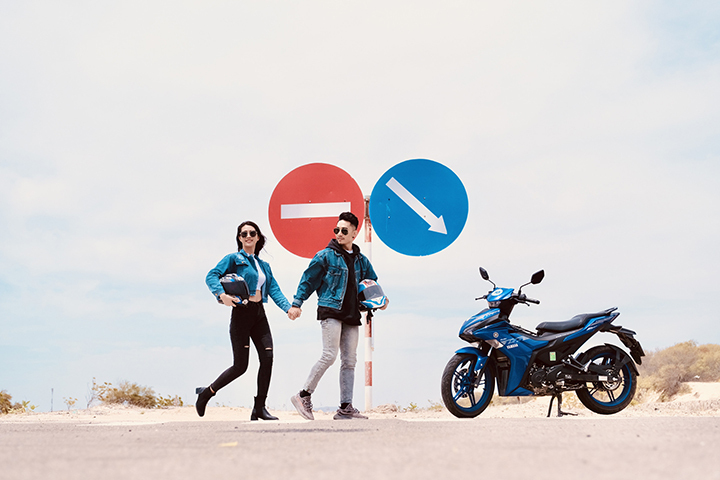 Exciter 155 VVA Couple Touring
– My Vibe, Our Journey
April 4-11, 2021 | YMVN
"Exciter 155 VVA Couple Touring – My Vibe, Our Journey" was first introduced by Yamaha with a brand-new concept: the journey for 10 couples using Exciter 155 VVA to discover the most beautiful and famous tourist destination of Vietnam.
From 4th to 11th April, these 10 couples who love to travel and explore new things went through the hottest tourist destinations by Exciter 155 VVA under the theme of "New Me, Discover" branding campaign. This 11-day, nearly 1,500-km journey, brought many memories and interesting experiences for the young couples.
This was also the first time for Exciter 155 VVA to demonstrate the quality, powerful and durable engine performance to conquer different terrains with riders on all roads.
At each stop, the couples participated in charity activities for the community and visited Yamaha Motor Vietnam's dealers.
Along with "Exciter 155 VVA Couple Touring - My Vibe, Our Journey", Yamaha Motor Vietnam is organizing the Exciter 155 VVA photo contest - "My Vibe, Our Journey" from 6th April to 3rd May 2021 with many attractive prizes.
Vuong Thi Thu Trang, Yamaha Motor Vietnam (YMVN)