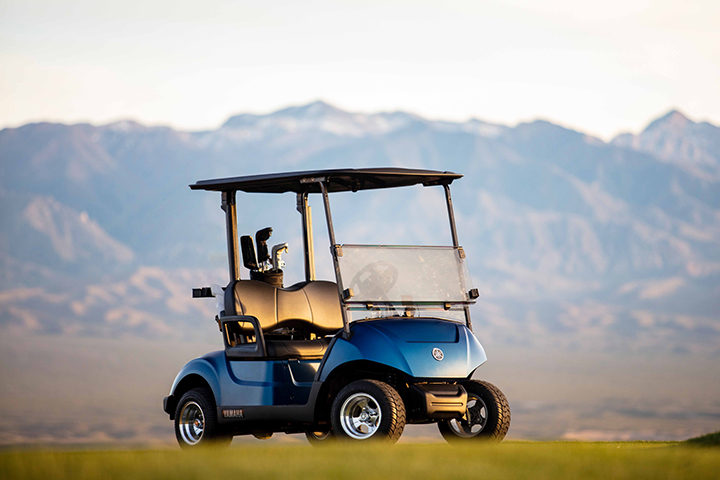 Yamaha Golf-Car Company's Drive2 QuieTech® Awarded 2021 Golf Digest® Editors' Choice Award for Best Gas Golf Car
April 1, 2021 | YMUS
Golf Digest® recently announced their annual Editors' Choice Award winners and Yamaha Golf-Car Company's Drive2 QuieTech vehicle was awarded their 2021 Editors' Choice Award for Best Gas Golf Car.
Yamaha's Drive2 QuieTech gas car has won this prestigious award four times (2017-2019, and 2021) out of the program's six-year history. With this program, Golf Digest® seeks to identify "The Best Things in Golf," with an emphasis on exceptional properties, products, and services. Their mission is to provide their readers with expert insight on what can create the greatest possible game experience.
"We are honored that Golf Digest® has recognized the Drive2 QuieTech once again as the best gas golf car in the industry. Our QuieTech car is almost as quiet as an electric, and the comfort of four-wheel, independent suspension makes it stand out from our competitors," said Tom McDonald, President, Yamaha Golf Car Company. "This golf car allows for significant fleet operation savings for owners and is yet another testament to the quality and performance of the machines that Yamaha creates."
For more information on the 2021 Golf Digest® Editors' Choice Awards, visit www.GolfDigest.com
Bob Starr, Yamaha Motor U.S.A. (YMUS)