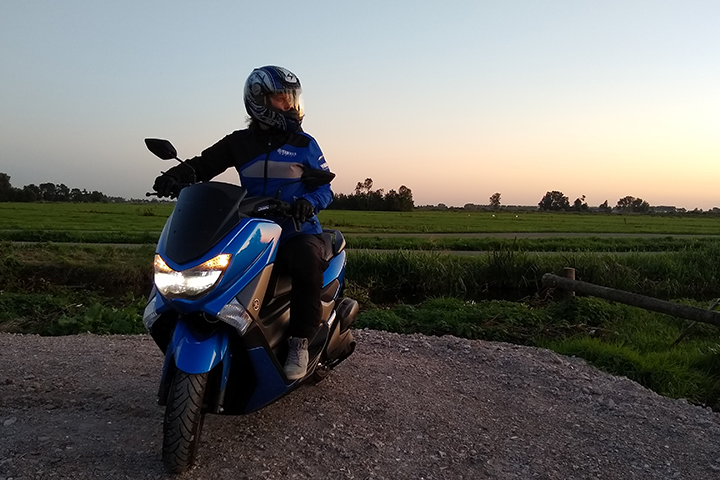 #MyYamahaStory
#MyKandoMoment - Raivita Kramzaka
April 13, 2021 | YME
After I joined Yamaha a year ago, I was considering buying some used scooter to travel to the office.
However, one day later after I got an NMAX for a spin, I liked it so much that I placed an order the next day to get my very own – NMAX 155 - take my money, give me wheels!
As my colleague Denisa said, "I've never seen anyone so excited about a scooter."
However, to me NMAX is not just a scooter-commuter. In my way, it is a kind of Racing. Because every time when I'm in a pole position at a red traffic light, the race begins! And within seconds the cars look very small in the rear mirrors.
I don't care much about things but NMAX is the one that has made me happiest. When coming to the office, I know that there are at least two positive moments – riding my blue bullet to work and then ride home through a scenic countryside route. Sometimes I even do an extra round around my village so that local scooter boys can know who is the scooter-boss in town.
Since I got it on July 31, 2019, I've already done 5500 km with it and there are many more to come.
Raivita Kramzaka, Yamaha Motor Europe (YME)