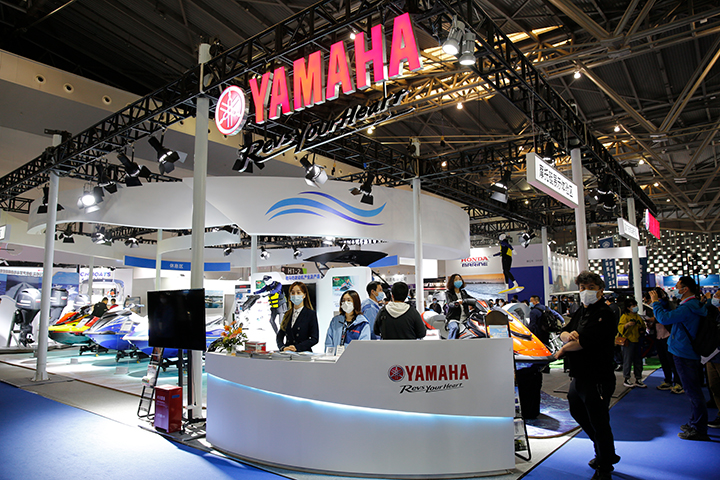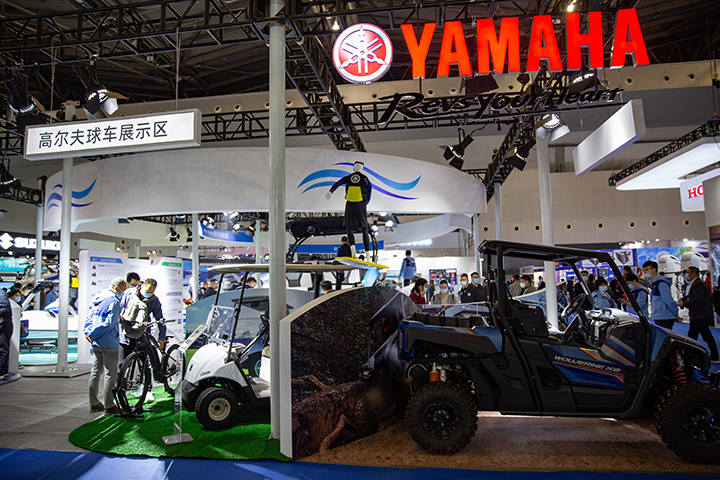 China (Shanghai) International Boat Show
April 1-3, 2021 | YMCN
The 25th China (Shanghai) International Boat Show (CIBS 2021) opened from the 1st to 3rd of April at the Shanghai World Expo Exhibition and Convention Center, located at 1099 Guo Zhan Road, Pudong District, Shanghai. CIBS 2021 was organized by China Boat Industry & Trade Association, Shanghai Association of Shipbuilding Industry, Shanghai Sinoexpo Informa Markets International Exhibition Co., Ltd., and Shanghai Science and Technology Exchange Center.
Last year's CIBS was canceled due to the COVID-19 pandemic. This year, the event opened in a vast 44,000m2 venue, showcasing over 600 exhibitors from within China and abroad. The event was a great success with more than 60,000 visitors. Last year, the COVID-19 impacted many industries. While overseas travel remains restricted, marine leisure and sports are gaining popularity in China.
As the domestic market for leisure activities is expected to expand, YMCN exhibited a broad spectrum of products, including high-capacity outboards and other outboard product lines. Also showcased were various water vehicles and sport boats, highlighting the new SUPER JET – a model offering exciting marine sport experiences. There was also an Exhibit Experience Zone, where visitors could actually board the displayed products. We created our exhibits to draw visitors' curiosity and interest to marine leisure activities. Alongside the marine products, we also showcased the land leisure product lines such as ROVs, golf cars, and generators. YMCN's entire workforce was there to greet visitors, aiming to expand Yamaha's fan base and raise Yamaha's brand value.
Tang Lianyou, Yamana Motor China (YMCN)