Base Machine
Compact general-purpose assembly base machine YSC series that utilizes technical assets of surface mounters, such as image recognition, highly accurate positioning, and robot programs, etc. is introduced.
YSC Series
We are happy to release the YSC series which combines advanced mounter technology in module size with easy to use robot functionality.
Our proposals will solve your automation machine manufacturing needs and issues.
Ideal for high-speed pick & place tasks using small parts.
Positioning is by servo control so no complex mechanical adjustments are needed.
Controller RCX340 and controllable device
Installation sample
Nikke Machine Manufacturing Corp. 3D inspection chine ction system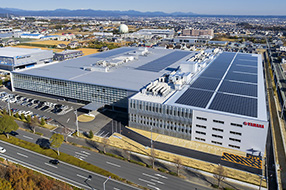 Robotics Operations
FA Section
Sales & Marketing Division
127 Toyooka, Kita-ku, Hamamatsu, Shizuoka 433-8103, Japan
Telephone 81-53-525-8350 /
Facsimile 81-53-525-8378