CRUISE PTV
Take the smart option


Models is shown with optional accessories.
CRUISE PTV
Take the smart option
Sometimes it's good to choose the smart option.
And things don't come any easier or more luxurious than a ride in the latest PowerTech AC Cruise. As soon as you step in to this luxury PTV you'll feel relaxed in the plush and spacious interior. An automotive style dashboard features plenty of storage and convenient USB ports – while the intuitive controls make this so easy to operate.
But what will really amaze you is the smooth, strong and silent power produced by the all-new AC motor. Delivering more performance than any other electric model, the Cruise is the smart way to get around resorts and estates – or any other place where you need to move quickly and quietly.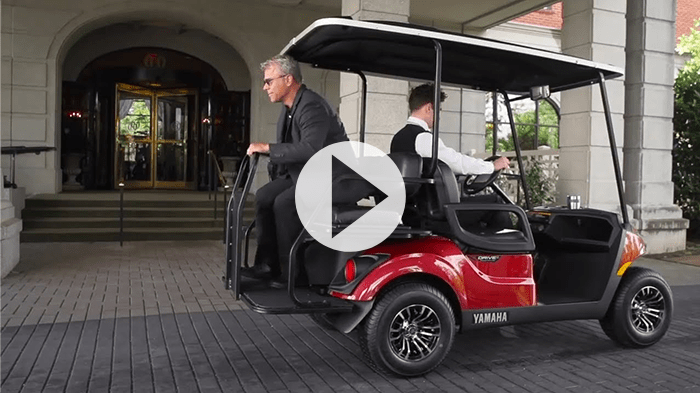 Features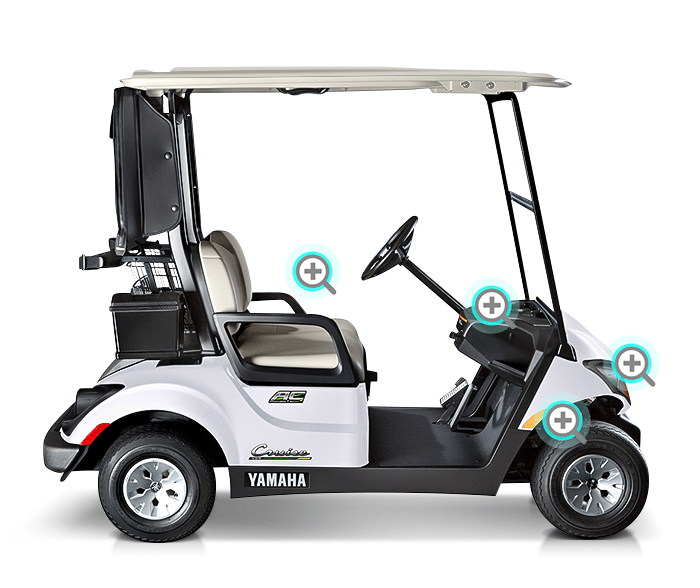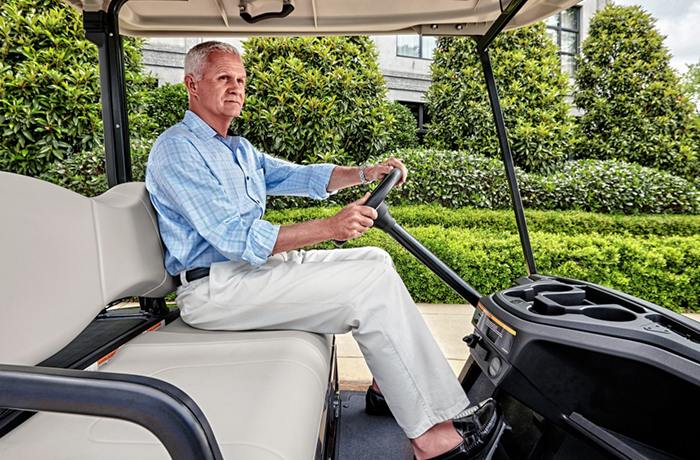 New bodywork and enhanced interior
With its restyled bodywork and range of bold new colours, the Cruise is the most attractive and luxurious Yamaha PTV we've ever built. Offering the most spacious interior and best legroom in the business, the Cruise also comes with the widest seates on any model, making it the most luxurious model in its class.
Larger automotive style dash
The Cruise has been designed with the modern golfer in mind, and features an automotive style dashboard with increased carrying space for drinks, personal items and mobile devices. A storage bin with a non-slip mat is ideal for phones, and with the optional USB connections, player can ensure that thier devices are charged throughout the day.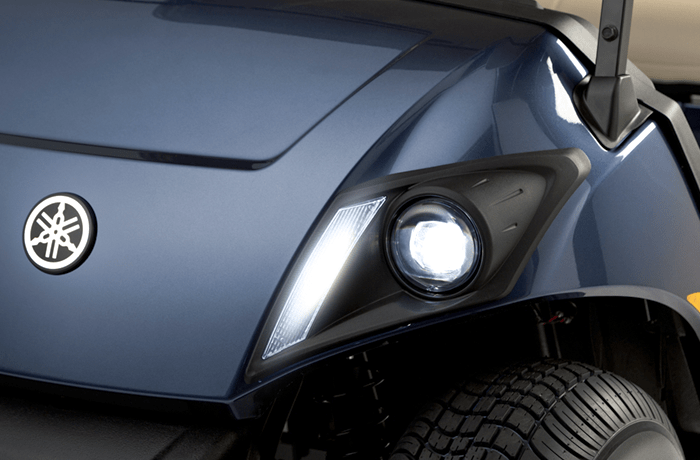 Powerful LED Headlights
This luxury PTV is built to move you 24 hours a day. And the first time that you take the Cruise out after dark you'll be amazed at the power and width of the brilliant LED Headlight beams. Producing double the brightness of conventional halogen lamps and using less than half the energy, the LED system shows the way ahead!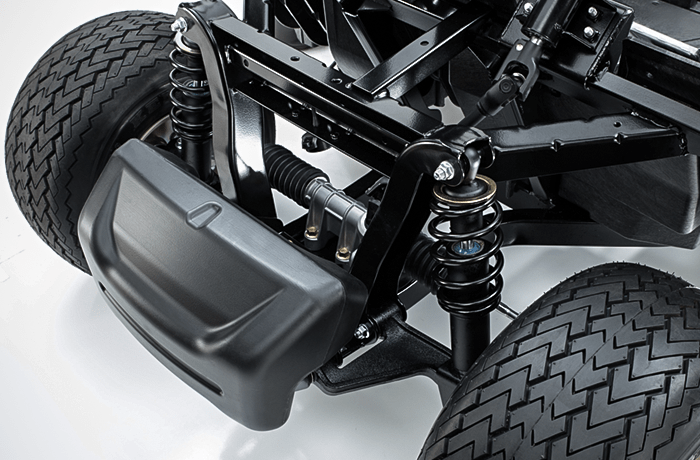 smooth suspension for a luxurious ride
Yamaha's maintenance free tru-trak suspension is fully independent at the front, and this advanced design uses automotive-style, coil-over shock struts to minimise roll for a smooth ride. The latest Cruise models also benefit from redesigned longer stroke rear suspension for increased comfort.