CRUISE 4pass/6pass
Everyone deserves the VIP treatment


Models is shown with optional accessories.
CRUISE 4pass / 6pass
Everyone deserves the VIP treatment
When it comes to moving people, Yamaha are the experts. Whether you're running a hotel, resort or airport, you want to be able to offer your customers a convenient shuttle service and make their visit as enjoyable as possible.
Or maybe you're looking for a luxury hospitality vehicle to give 'A' list celebrities the red carpet treatment.Either way, the Concierge is the right way to go. With the most luxurious seating arrangement in the industry, this 4-person vehicle makes everyone feel special as you whisk them from A to B.Its silent running electric motor gives plenty of performance, and with zero emissions it's ideally suited to both indoor and outdoor use.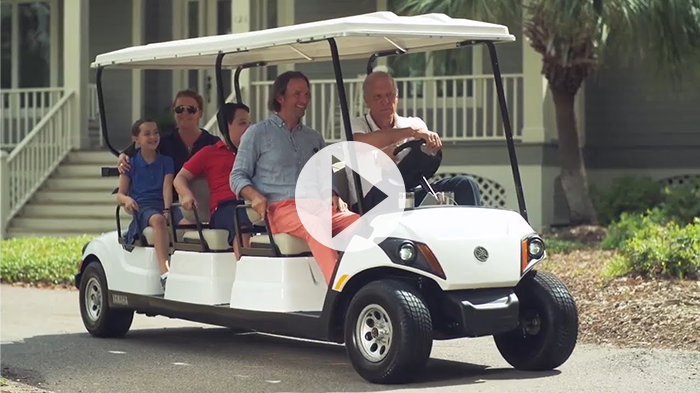 Features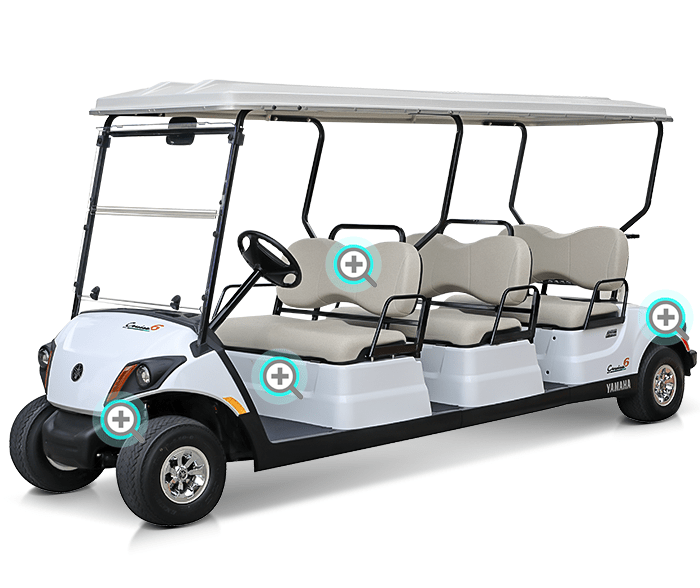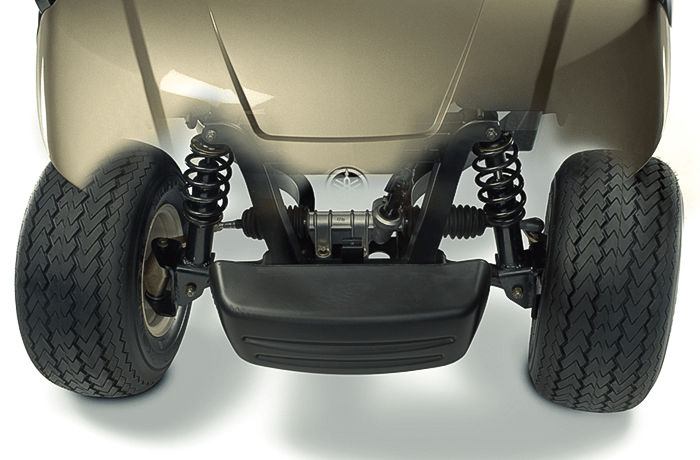 Tru-Trak II independent front strut suspension
For a smooth, comfortable and luxurious ride, the Cruise 4 & Cruise 6 is equipped with Yamaha's leading Tru-Trak II independent automotive style front strut suspension - while at the rear there's a unit swing arm with coil springs and hydraulic shock absorbers.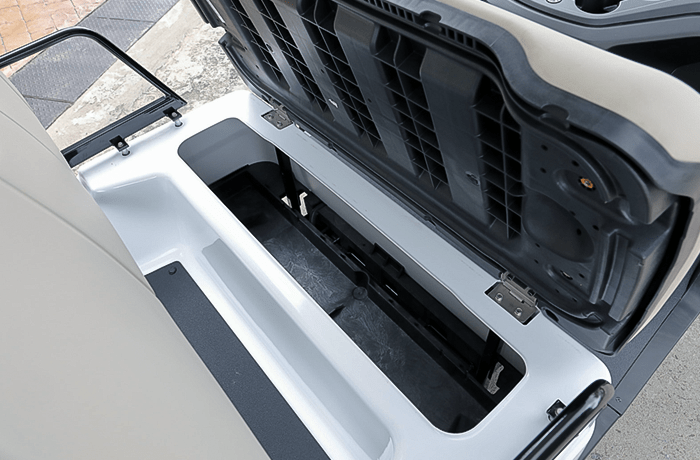 Stylish bodywork with underseat storage
Featuring a tough thermoplastic bodyshell that's finished in a high-gloss polyurethene coating, the Cruise 4 & 6's unrivalled quality stands out. There's plenty of underseat storage space for carrying personal items, and the lightweight roof gives protection from the sun and rain.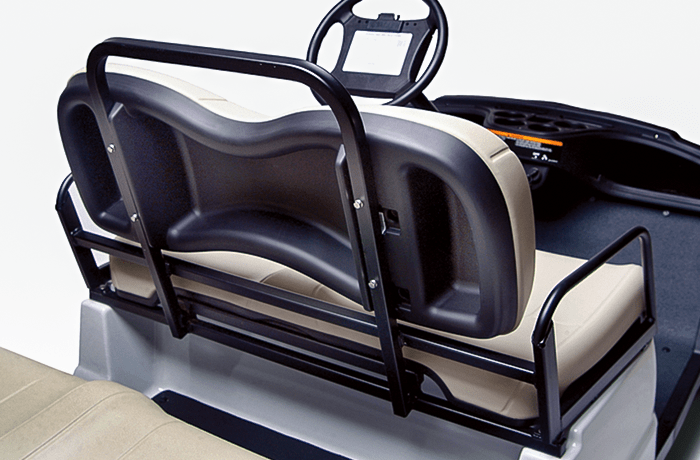 Widest bench seats in the class
The Cruise 4 & Cruise 6 is designed to please the most demanding passenger, and is equipped with the widest bench seats in the class. And with generous legroom and outer armrests, this is the only way to arrive!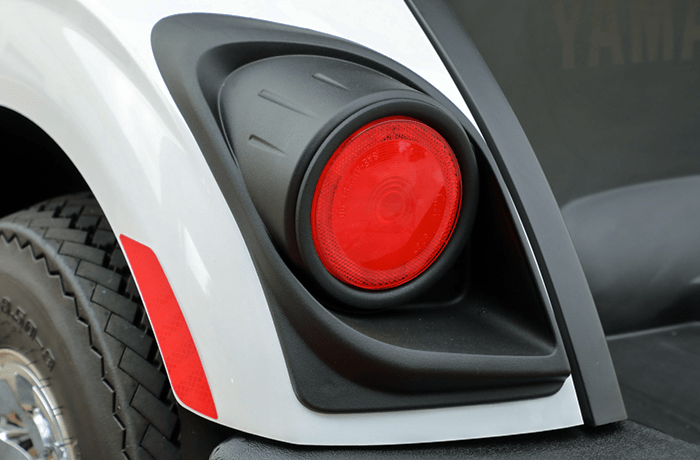 Headlights and tail lights
Fitted with headlights and tail lights as standard equipment, this 'A' list people mover is designed to operate day and night, indoors and outside, making it one of the most versatile and convenient ways to transport guests, members or clients from A to B.