iF Design Award
Introducing products that have won iF Design Award.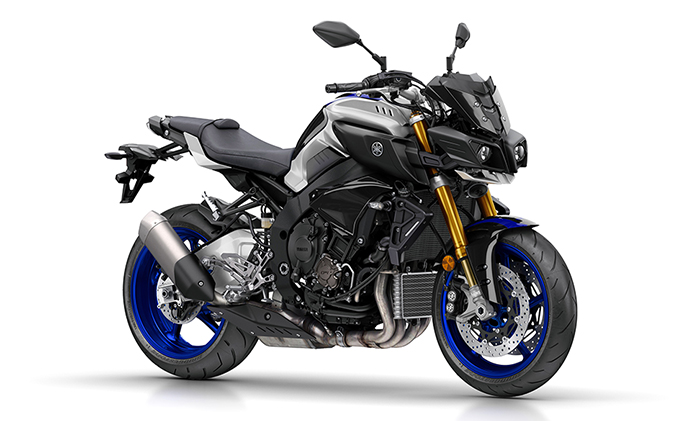 The MT-10 SP represents the pinnacle of the MT series. Designed for global roll out, this series delivers both "powerful, unique engine characteristics and agile performance" along with a "creative style." Fully kitted out as a top-class model, the MT-10SP features equipment such as ÖHLINS electronically-controlled suspension and full-color TFT liquid crystal instruments. The coloring is exclusively designed for the SP, evoking Yamaha Motor's super sports flagship model, the YZF-R1M.
---
Sport Commuter
TMAX530 DX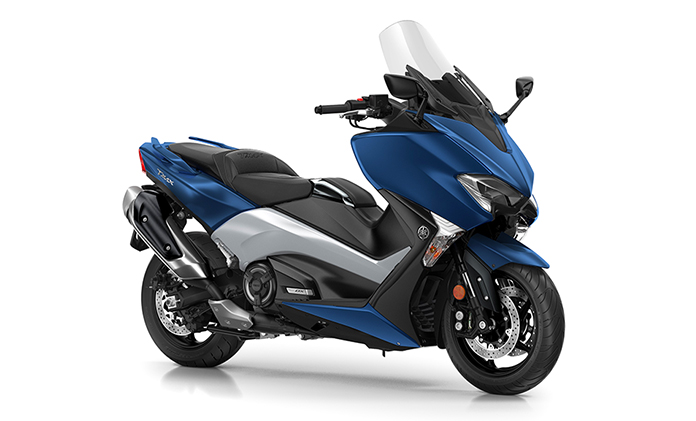 The TMAX530 DX brings the ultimate fusion and balance of two sometimes-conflicting styles in one package, with its sports performance enabling "dynamic acceleration, deceleration, and handling as the rider intends" that is equivalent to that found in traditional sports bikes, as well as a comfortable ride - a commuter motorcycle's key feature - realized through its range of equipment and functions.
---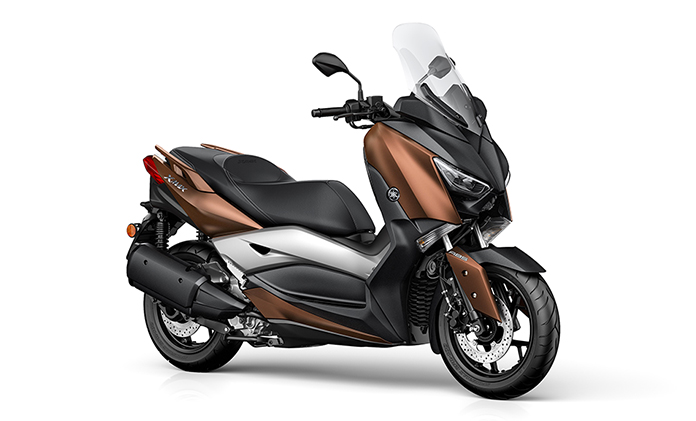 The XMAX 300 is the successor to the XMAX 250 which has enjoyed great reviews and popularity in Europe for many years thanks to its fun ride and sporty styling, along with its combination of comfort and practical functionality for city travel and commuting. The model offers further improvements in comfort and practical functionality, while delivering high-quality styling and agile - yet comfortable - performance that work to satisfy the pride of ownership demands of today.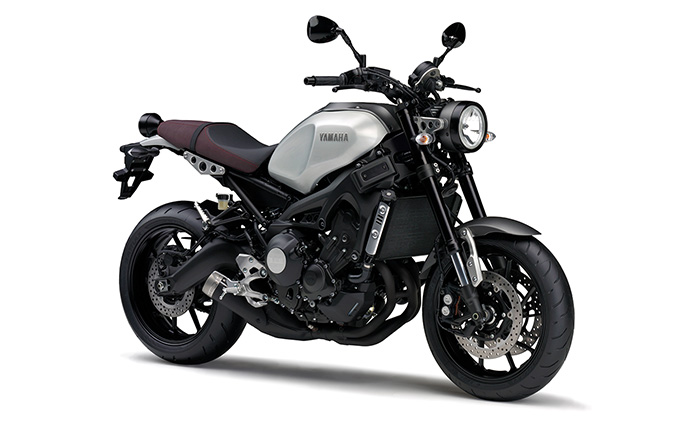 For developed markets that have an established culture of enjoying motorcycles as a hobby, the XSR900 was designed targeting riders who prefer a bike with a more traditional look and style. With its attractive new combination of a simple, "retro" exterior design and modern performance through state-of-the-art technology, this model offers both pride of ownership and a genuinely fun motorcycling experience.
---
Electrically Power Assisted Wheelchair (Concept model)
&Y01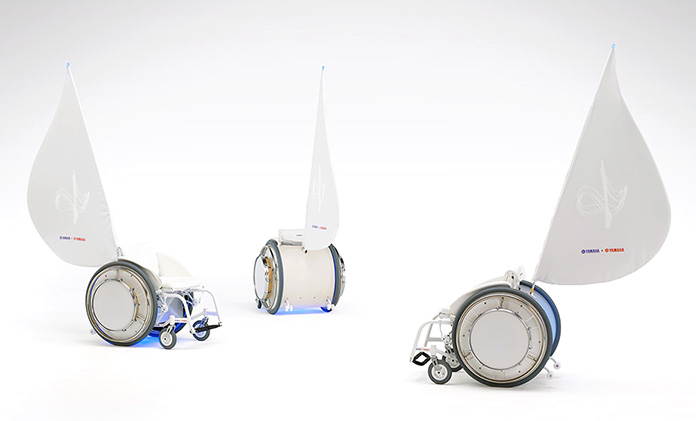 &Y01 (Andy 01) is a working concept model co-created by Yamaha Corp. and Yamaha Motor designers with an image of a white yacht sailing through the waves. A JW Swing electric wheelchair mounts a TLF (Thin, Light, Flexible) Speaker shaped like a boat's sail or a musical note's flag on the back, and slim percussion instruments on the wheels to create the new experience of "riding a musical instrument."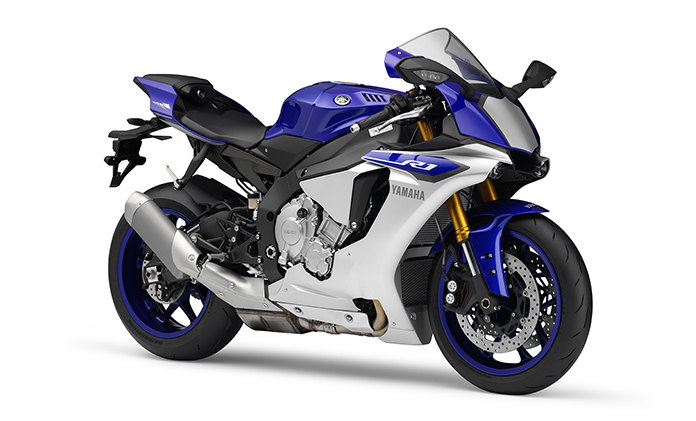 The market-leading YZF-R1 1,000cc supersport model has been completely redesigned with a new focus primarily on riding on a racetrack. It features a new high-performance engine, electronic control systems employing a six-axis attitude sensor unit and a chassis using magnesium and aluminum parts throughout, all combining to achieve an incredible level of performance. The exterior design has improved aerodynamics and also adds new individuality to the model's appearance.
---
Smartphone Application
RevTranslator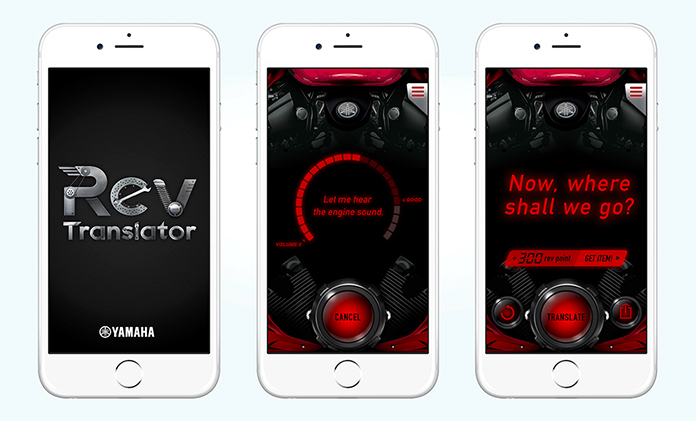 This is the world's first smartphone application that translates engine sounds into human language. By selecting one of the six personalities in the app and recording the engine sound, the app translates the sound into over 100 million realistic and unique combinations of spoken lines. The engine's translated "emotions" and spoken lines vary depending on the engine sound, the time of day and the weather. The app was developed under Yamaha's "Revs your Heart" Brand Slogan.
The MT-07 is a sport bike designed and engineered to deliver "enjoyment of motorcycling that feels as natural as your favorite outfit of casual clothing" and "a more fulfilling lifestyle with a motorcycle."
---
Power Assist Wheelchair
JWX-2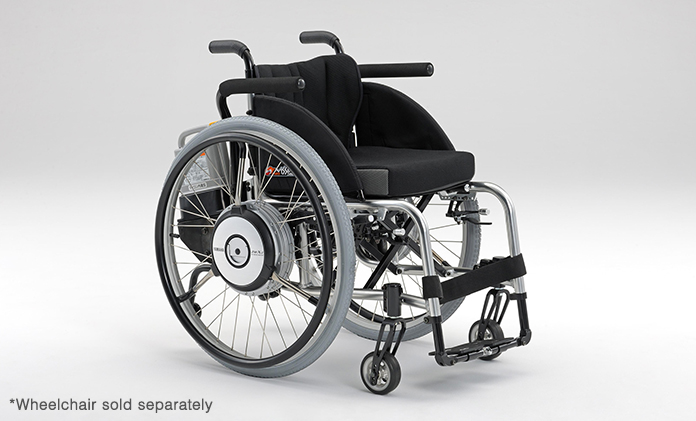 The JWX-2 applies the power assist system technology from Yamaha's PAS electrically power assisted bicycles to wheelchairs, to create a power assist unit that adjusts the level of assistance based on the wheelchair hand rim input load. It can be installed on a variety of wheelchair shapes, and features the dedicated 'JW Smart Tune' software, which allows detailed setting of assist force, response, linear advancement capability, left-right balance, etc. to suit the user's condition.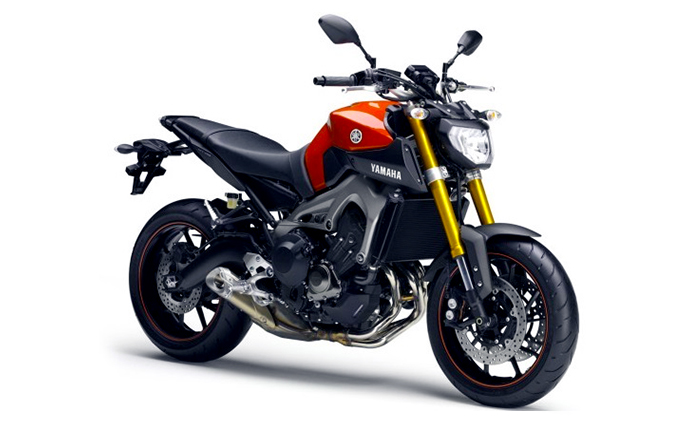 A synchronized-performance motorbike, equipped with a three-cylinder engine and developed in accordance with the cross-plane concept.